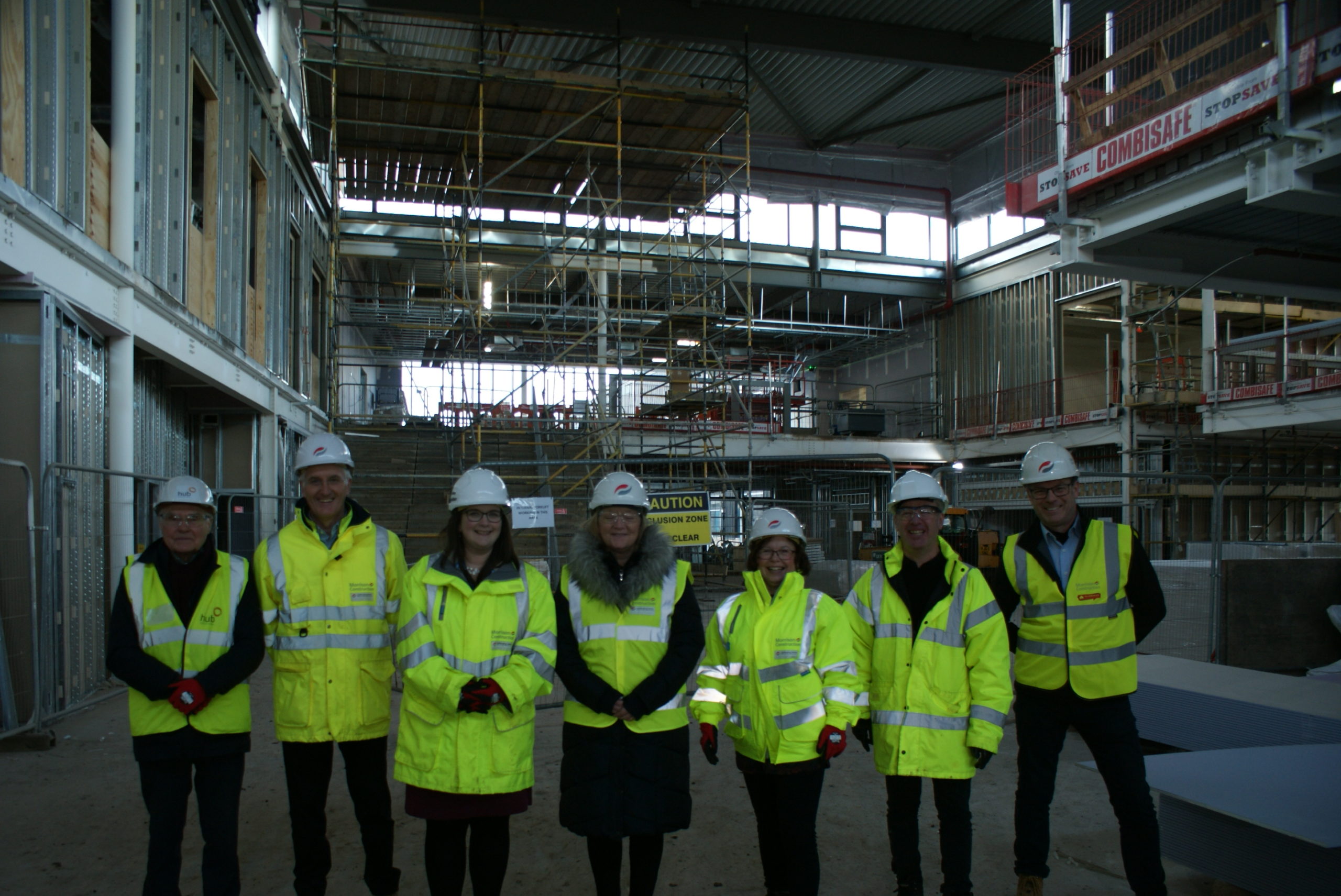 WORK on the £47 million Wallyford Learning Campus is progressing, East Lothian Council has said.
Morrison Construction and hub South East are leading works on the project that will see the build of a facility which includes a range of spaces for learning and community use.
This includes leisure facilities, sports pitches and halls, and a complex care base. A STEAM (Science, Technology, Engineering, Arts and Music) plaza houses rooms for science, technical subjects such as craft and design, English, art, drama and music.
The campus will also have an library and learning resource centre, assembly and meeting spaces, and an area for Edinburgh College to deliver further education courses.
East Lothian Council said that careful consideration has been given to the flow of the building with spaces designed to allow collaboration between faculties for learners, access to employment through higher education, and industry partnerships, and 'high quality' accessible spaces that will benefit the wider community.
It added that this is shown in wide corridor spaces, bridges linking areas of the building offering views across areas within the campus, varied rooms where people can hold or attend events, and links to outdoor spaces. The fitness suite has enviable views across the Firth of Forth while a playgroup area will ensure that even the youngest visitors are catered for.
Work is 'well advanced' on the project, with walling, cladding, and window installation nearly completed. The perimeter scaffold has now been removed providing  a clearer view of the size, scale and design of the building with  works continuing on internal and external areas.
Roddy Clark, hub South East's operations director, who welcomed East Lothian Council and Wallyford Community Council to site for a visit, said, "We were delighted to welcome representatives from East Lothian Council and the local community council to site and share the fantastic progress being made on the new Wallyford Learning Campus.
"Feedback from all those attending the visit was incredibly positive and I'd like to commend our contractor, Morrison Construction, alongside an extensive supply chain of varying trades, all of which have worked incredibly hard to ensure we remain on target to handover this inspiring learning and community space in time for it to open to pupils and staff in August this year."
Cabinet member for education and children and family services at East Lothian Council, councillor Fiona Dugdale, added, "Our vision is for a campus that delivers high quality opportunities for a range of users from our youngest residents to older people and those who require specialist support, all from one space. The progress that has been achieved since I last visited in October 2021 is incredible and a real testament to all of the teams involved.
"I was particularly interested to see how well the spaces interact with each other to benefit learners and the community. I look forward to returning in the coming months to see the building completed and to all of the wonderful opportunities that it offers the community."