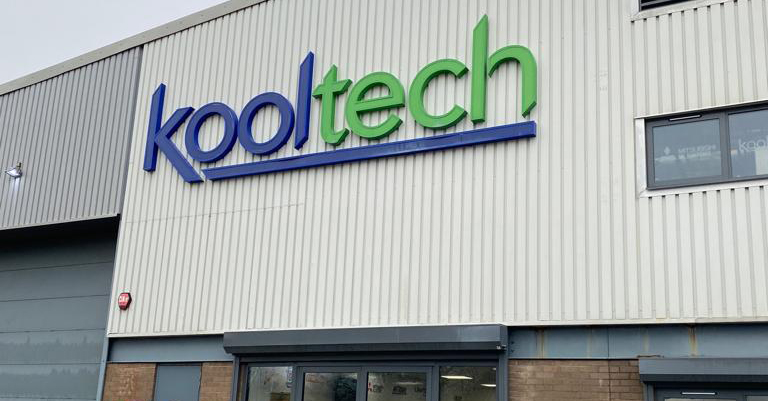 WOLSELEY Group has signed an agreement to acquire Glasgow-headquartered air conditioning and ventilation product specialist Kooltech.
The deal is expected to complete in mid-2023. Kooltech employs more than 100 people across seven locations, servicing trade professionals across the climate/cooling/air conditioning sector.
Kooltech explained the decision follows a detailed search for a business partner that can help the company fuel further growth and reach more customers. The firm will operate as a standalone business within the Wolseley Group and remain headquartered in Glasgow. In agreement with Wolseley Group, a 10-year lease extension on the Kooltech premises in the city has been signed.
Kooltech added that its senior management team will continue to lead the business, and confirmed the opening of a branch in Cambridge in the coming months, as well as continuing to recruit for an additional 20 new roles.
Wolseley revealed it is continuing to increase its capabilities as a plumbing, heating, cooling and infrastructure trade merchant, adding that Kooltech's core values 'align closely' with those of Wolseley, as do its 'technical expertise, sustainable business relationships and cost-effective solutions'.
Simon Oakland, chief executive of the Wolseley Group, said, "Wolseley is continuing to bring together the UK's best in our aim to be the most complete specialist provider of plumbing, heating, cooling and infrastructure products. Kooltech joining our group will enable us to extend our offer to customers further across the sector and create new opportunities for Kooltech as part of a broader business."
Jonathan Brown, commercial director of Kooltech, added, "We're really excited about the opportunity and the benefits that this deal will bring. Kooltech is a business that is performing well and experiencing exceptional growth. Wolseley is a great business that aligns with our culture and ambitions. Wolseley and Kooltech are complementary businesses that will be stronger together."