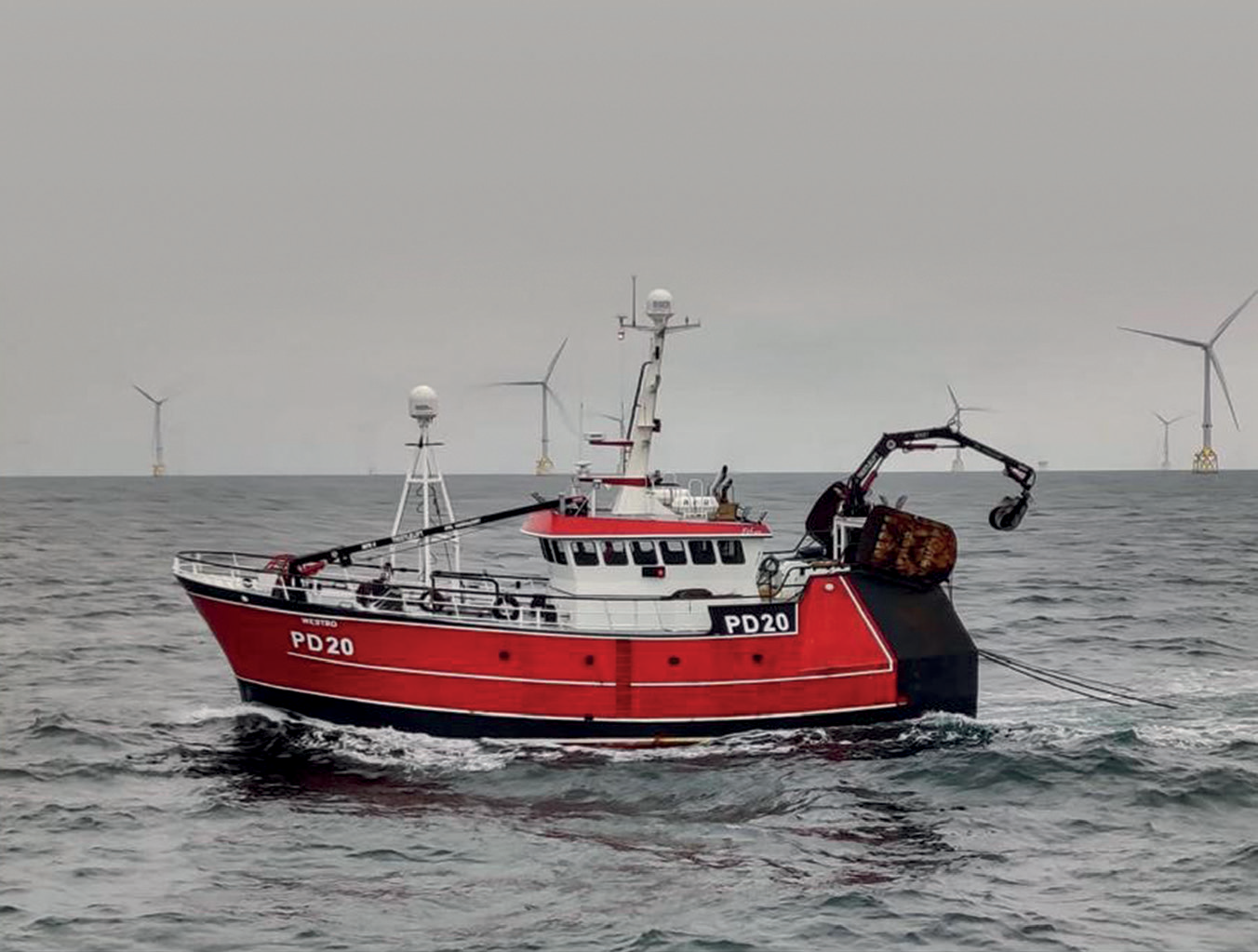 SSE Renewables has outlined plans to work collaboratively with the fishing industry when constructing and developing offshore wind energy projects.
The organisation launched a report on the plans at its Offshore Wind Conference in Glasgow, with the document outlining steps taken to build upon the existing relationship within the fishing industry and how both sectors can positively co-exist in a 'busy' marine environment.
It focuses on the development processes and presents SSE Renewables' 'key' principles of communication, collaboration, and co-existence – which aim to facilitate more synergy when co-locating with the fishing industry by minimising negative impact and maximising shared benefits.
SSE Renewables said that it is 'committed' to ensuring all its operations are built on a framework that understands, acknowledges and seeks to address the fisheries sector's concerns and viewpoints and allows fishers to comment on development activities.
Claire Mack, chief executive of Scottish Renewables, said, "Offshore wind is the backbone of our future energy system and developing its full potential will bring benefits not just to coastal communities, but to the whole country.
"As an industry we are committed to ensuring that the transition to that clean energy system is a just one and that existing users of the sea are treated fairly as these multi-billion-pound projects are constructed and operated.
"The document which SSE Renewables has produced provides a great starting point for wider discussion between the renewables and fishing industries and will, I am sure, be welcomed as the two industries seek to work closely together."
Michael Walker, head of offshore consents GB for SSE Renewables, added, "The transition to net zero must be fair which is why we are working proactively and collaboratively with commercial fisheries across all jurisdictions that we operate within to understand their needs and concerns.
"The development and building of offshore wind energy at scale and pace is essential for meeting global net zero targets, however it is crucial we appreciate that there are other marine users who may be affected by our activities."