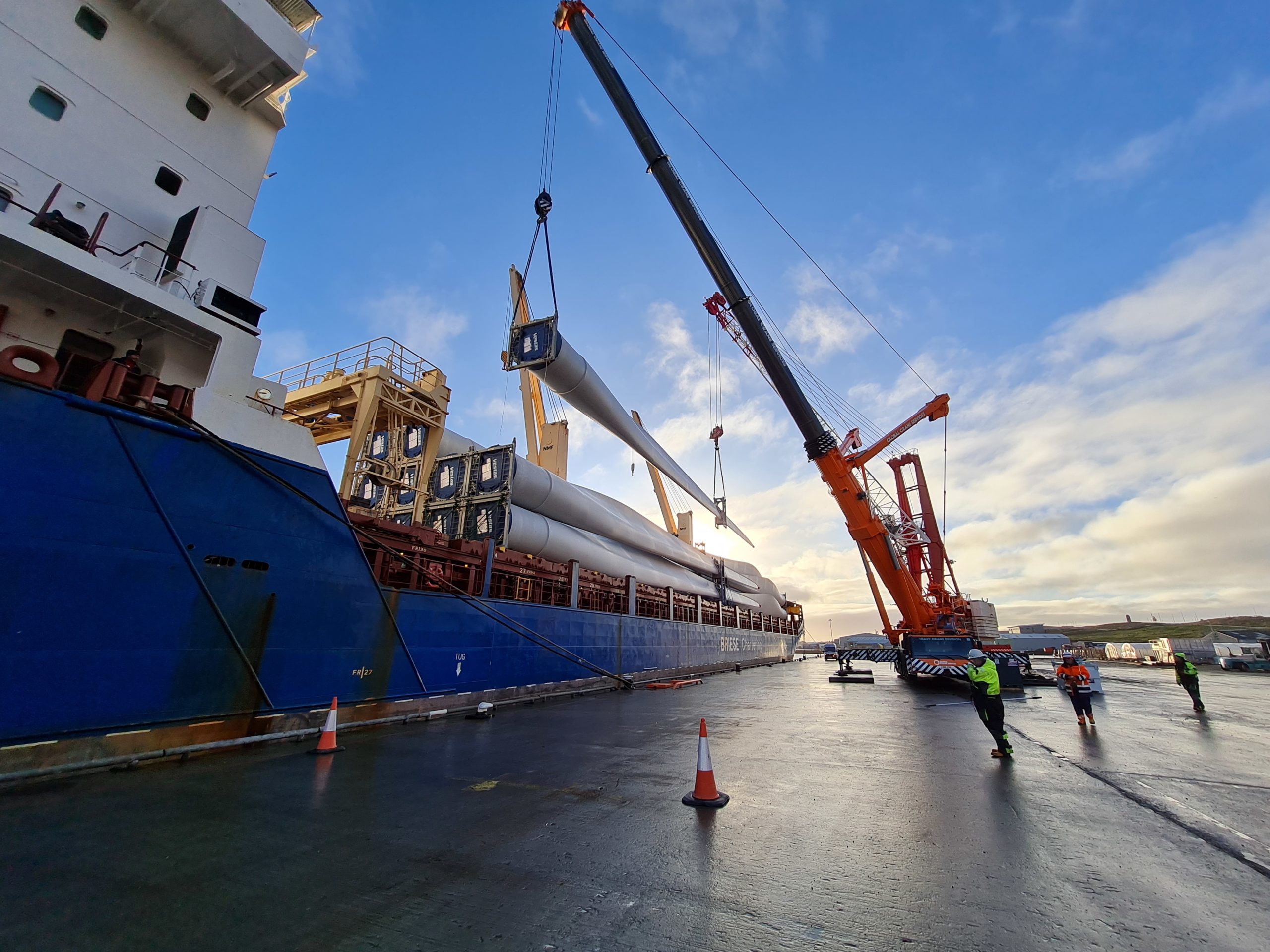 A specialist team from Police Scotland is set to coordinate the convoy of 103 wind turbines from Lerwick Port to the Viking Wind Farm site in central mainland Shetland.
Once complete, the £566 million development will be the largest onshore wind farm in the UK, with it being capable of powering the equivalent of 500,000 homes.
The Viking Wind Farm development is a joint project between SSE Renewables, Shetland Islands Council, and Vestas. RJ McLeod is the main contractor, with works anticipated to be complete in 2024. The latest phase of the project has seen Campbelltown-based specialist haulage company, McFadyen's Transport Ltd, contracted to deliver the wind turbines to site.
SSE Renewables said there will be up to four wind turbine components per convoy, with the journey time anticipated to be one hour and taking place three times a day from Monday to Saturday.
The energy firm added that the first turbines are scheduled to be erected at the end of March, with the convoys expected to conclude by July.
SSE Renewables' Aaron Priest, stakeholder manager for the Viking Wind Farm, said, "The arrival of the turbine components is obviously a landmark milestone in the construction of the wind farm. With more than one thousand parts to be transported, it is no small task and we're pleased to have support from Police Scotland and Shetland Islands Council for completing the task safely and with the minimum of disruption.
"We would like to thank everyone in the local community for their patience over the next few months and we will do everything we can to keep them informed and updated on the convoy movements."
Robert Yeates, lead project manager at Vestas, added, "To transport equipment of this size and weight requires specialist vehicles and expertise, so we have contracted McFadyen's Transport Ltd, a specialist haulage company based in Scotland with several years' experience of safely transporting wind turbine components, to carry out the work.
"Obviously, safety is our paramount concern and with that in mind, I am pleased that the convoys will be escorted by specialist Police Scotland officers who are coming from the mainland. We're looking forward to completing the transportation safely and with the minimum of disruption to Shetlanders and visitors alike."