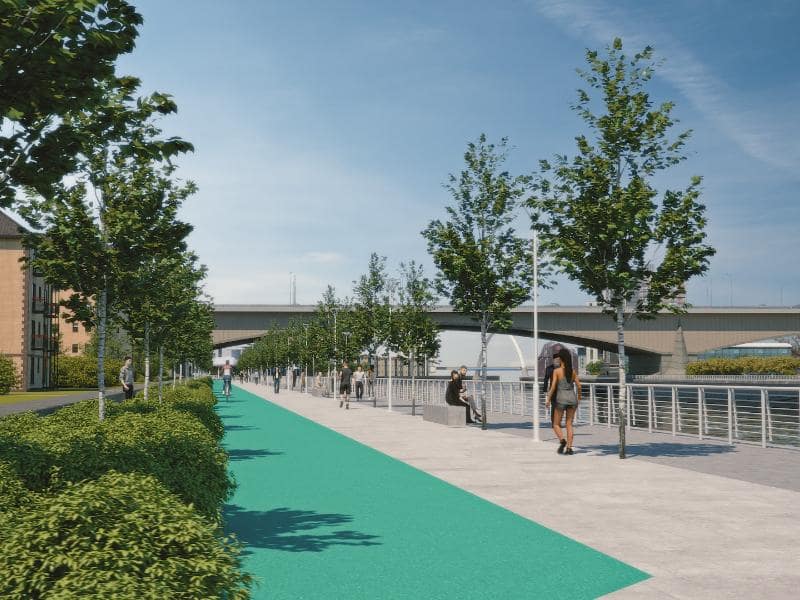 THE procurement process for works at Glasgow's Windmillcroft Quay is set to get underway, Glasgow City Council has announced.
It forms part of the wider £50 million project to 'secure the integrity' of the Clyde, which aims to 'activate' the area by regenerating the river corridor as a 'desirable' urban quarter that attracts jobs and investments.
The work at Windmillcroft Quay comes after the walkway was forced into closure in 2014, following safety concerns regarding the quay wall in the area. A new quay wall is set to be built extending out on the riverbed past the existing structure, as well as the creation of a new walkway, cycle route, and the addition of lighting and seating.
Part-funded by the Glasgow city region city deal, the co-owners of the homes at Windmillcroft Quay have made a financial contribution of £1.39 million (£5,000 for each of the 278 properties) towards the project, with a further £750,000 from a third-party contributor.
Glasgow City Council said that a contract award for the project will be made towards the end of 2023, with works – already fully designed, and expected to take around two years to complete – beginning on site in 2024.
Councillor Susan Aitken, chair of the Glasgow city region cabinet, said, "This is an important step towards the delivery of this important waterfront project, which will bring more high-quality public space to the Clydeside. Everyone living, working or visiting this area will enjoy the benefit of the work to take place here."