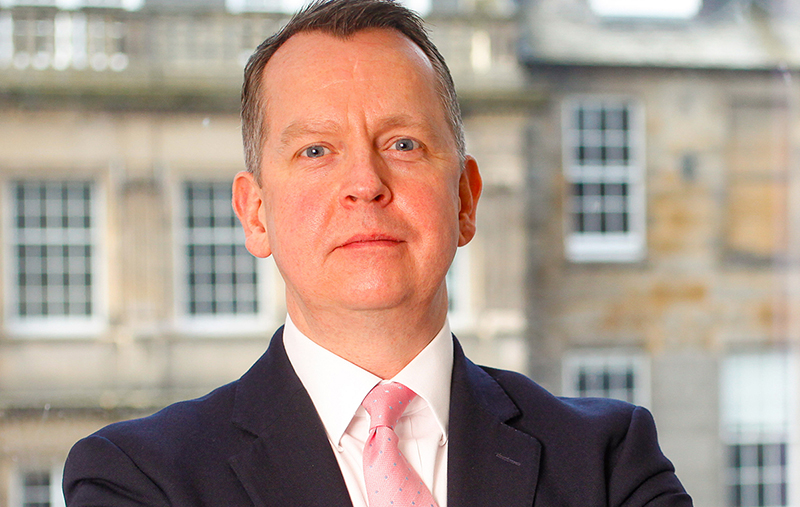 PROFESSIONAL jobs in Scotland's engineering sector are amongst positions commanding top salary increases, new research has found.
The Hays Salary & Recruiting Trends guide 2023 revealed that quality and middle-management engineering roles and multi-skilled electrical and mechanical engineers have enjoyed salary increases of up to 28%.
Recruitment specialist Hays explained that the guide features over 10,000 salaries across 16 industry areas in all UK regions, including Scotland.
Hays Scotland director, Keith Mason, revealed that STEM skills (Science, Technology, Engineering, Maths) are still highly sought after with engineering projects in Scotland likely to be a 'significant economic driver' going forward.
"Infrastructure in Scotland is anticipated to grow hugely over the next five or ten years, fuelled mainly by the Scottish Government's Infrastructure Investment Plan which promises over £26 billion of sustainable build projects and investment in renewables," he said. "This will mean that engineering skills right across the board will become increasingly in demand. Our survey is already showing salary increases of around 17% – 18% for positions such as automation engineers and manufacturing managers.
"Positions such as field service engineers are also in demand, as prolonging the life of a valuable piece of equipment for a salary of £40,000, is preferable to purchasing a new piece of equipment for £200,000. It can take many years to train an engineer, so it's important for employers to take a long-term view when recruiting in this sector."
The full list of top 20 salary increases for 2022 is:
| | | | | | |
| --- | --- | --- | --- | --- | --- |
| | Job | Industry | Salary (average 2022) | % Salary increase since 2021 |   |
| 1. | Fabricator/Welder | Engineering Trade (Manufacturing) | £32,000 | 28% | |
| 2. | Head of Tax/Director | Taxation (In-house) | £125,000 | 25% | |
| 3. | Cyber Security Analyst | Technology (Cyber) | £56,000 | 24.4% | |
| 4. | Product Manager | Technology (Software Development) | £62,000 | 24% | |
| 5. | Events Manager | Marketing (Events) | £37,500 | 23% | |
| 6. | Talent/Resourcing Advisor | HR (Recruitment & Resourcing) | £40,000 | 21.2% | |
| 7. | Marketing Analyst/CRM Analyst | Marketing (Insight) | £35,000 | 20.7% | |
| 8. | Head of Business Intelligence | Technology (Leadership) | £90,000 | 20% | |
| 9. | Salesforce Solution Architect | Technology (CRM) | £105,000 | 19.3% | |
| 10. | Import/Export Administrator | Business Support | £25,000 | 19% | |
| 11. | Financial Planning & Analysis Manager | Accountancy & Finance | £72,500 | 18.9% | |
| 12. | Head of IT Security | Technology (Leadership) | £95,000 | 18.8% | |
| 13. | Engineering Operative | Engineering Trade (Manufacturing) | £26,000 | 18.2% | |
| 14. | Manufacturing Manager | Engineering & Manufacturing (Defence) | £65,000 | 18.2% | |
| 15. | Machine Learning Scientist | Technology (Data & Advanced Analytics) | £65,000 | 18.2% | |
| 16. | Digital Manager | Marketing (Online & Digital) | £60,000 | 17.6% | |
| | | | | | |
| --- | --- | --- | --- | --- | --- |
| 17. | Automation Engineer | Engineering & Manufacturing (Defence) | £48,000 | 17.1% | |
| 18. | Diversity, Equality & Inclusion Advisor | HR (DE&I) | £35,000 | 16.7% | |
| 19. | Salesforce Project Manager | Technology (CRM) | £58,000 | 16% | |
| 20. | Information Security Manager | Technology (Cyber) | £75,000 | 15.4% | |