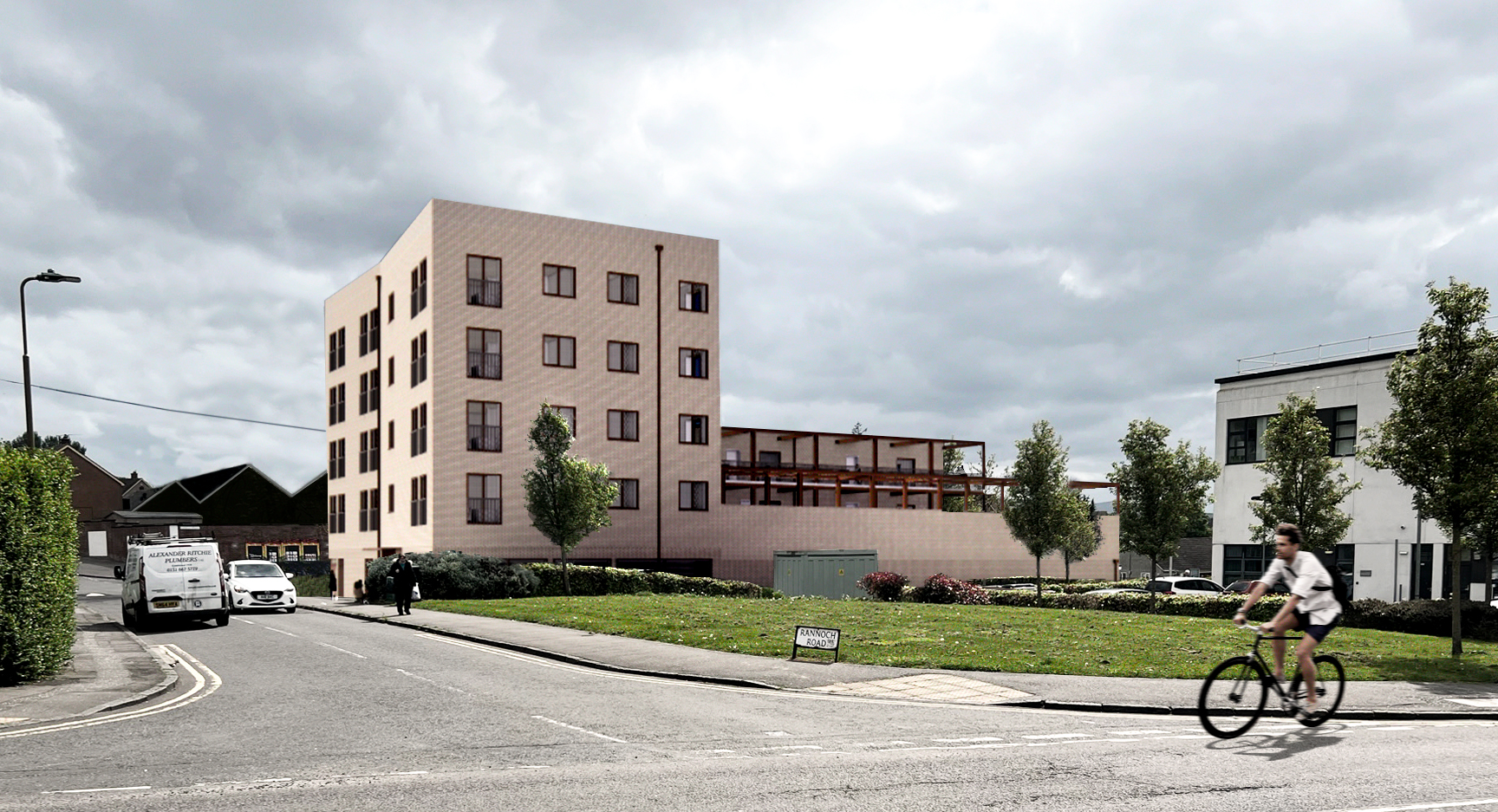 PLANS have been launched for the build of a new development on the site of the former Clermiston Clinic on Rannoch Terrace in Edinburgh.
AMA (New Town) Ltd is behind the plans, which would see business use on the ground floor and 18 residential apartments with associated amenity space above.
Architect 3DReid said the design considers 'sustainable densification' in a suburban setting, through delivery of affordable housing. The mix includes one, two, and three-bed flats, with 'generous' living spaces to the core of each apartment.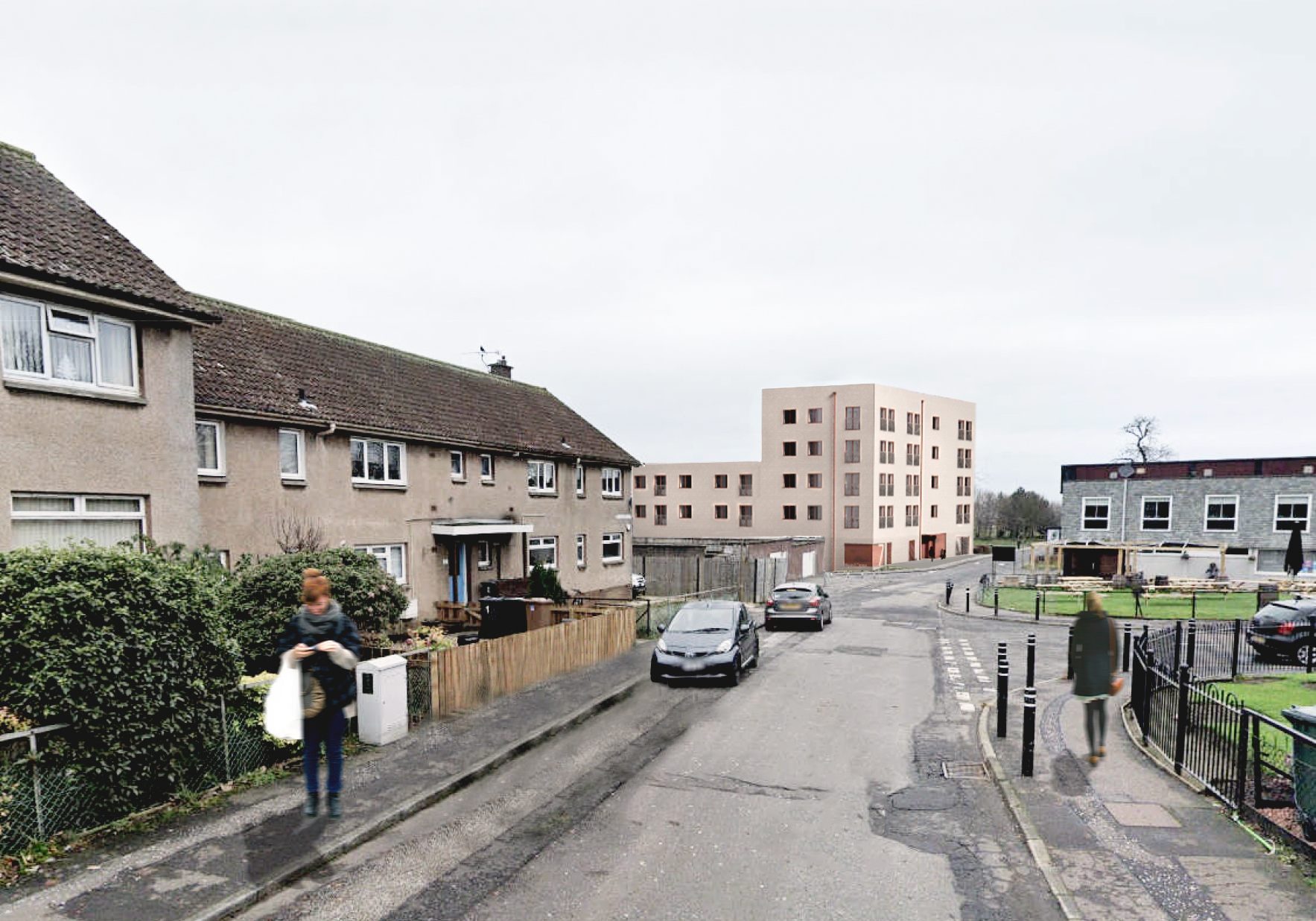 The proposed materiality of the building is said to respond to the local colour palette. The buff brick compliments the tones of the context, whilst the use of two-tone mortar marks the switch between the public and residential parts of the building. The colour red, picked out from the surrounding streetscape, is used to accent key elements within the scheme such as the access deck and pagoda.
The amenity area above ground floor incorporates a communal roof garden that directly engages with the deck access apartments, whilst providing a dedicated external space to residents.
The height of the tower establishes a relationship with the neighbouring Drumbrae Library. Apartments accessed from the deck step down to tie into the scale of the neighbouring homes. The proposals look to reinforce the formation of a local centre, structured around the current community hub, increasing critical mass, and amenity for the benefit of the wider area.
Murray Faughnan, technical coordinator at AMA, commented, "We are excited to be working with 3DReid on this project to provide new affordable homes and commercial space, in line with AMA's core values of placemaking through high-quality and considered design. The proposals look to enhance the local area, contributing to the wider Drumbrae Community Hub, while also pioneering and reinforcing The City of Edinburgh Council's plans to provide greener, healthier '20-minute neighbourhoods' within the city."
Darren Park, associate director at 3DReid, added, "The proposals will bring a new vibrancy to this derelict suburban site and satisfy demand for affordable homes close to the city centre. The design is composed of three architectural elements – a base, a tower and a terrace. The massing responds to the immediate context and looks to positively address the wider city and green space to the north, with generously proportioned flats and the communal garden providing key amenity to future residents."