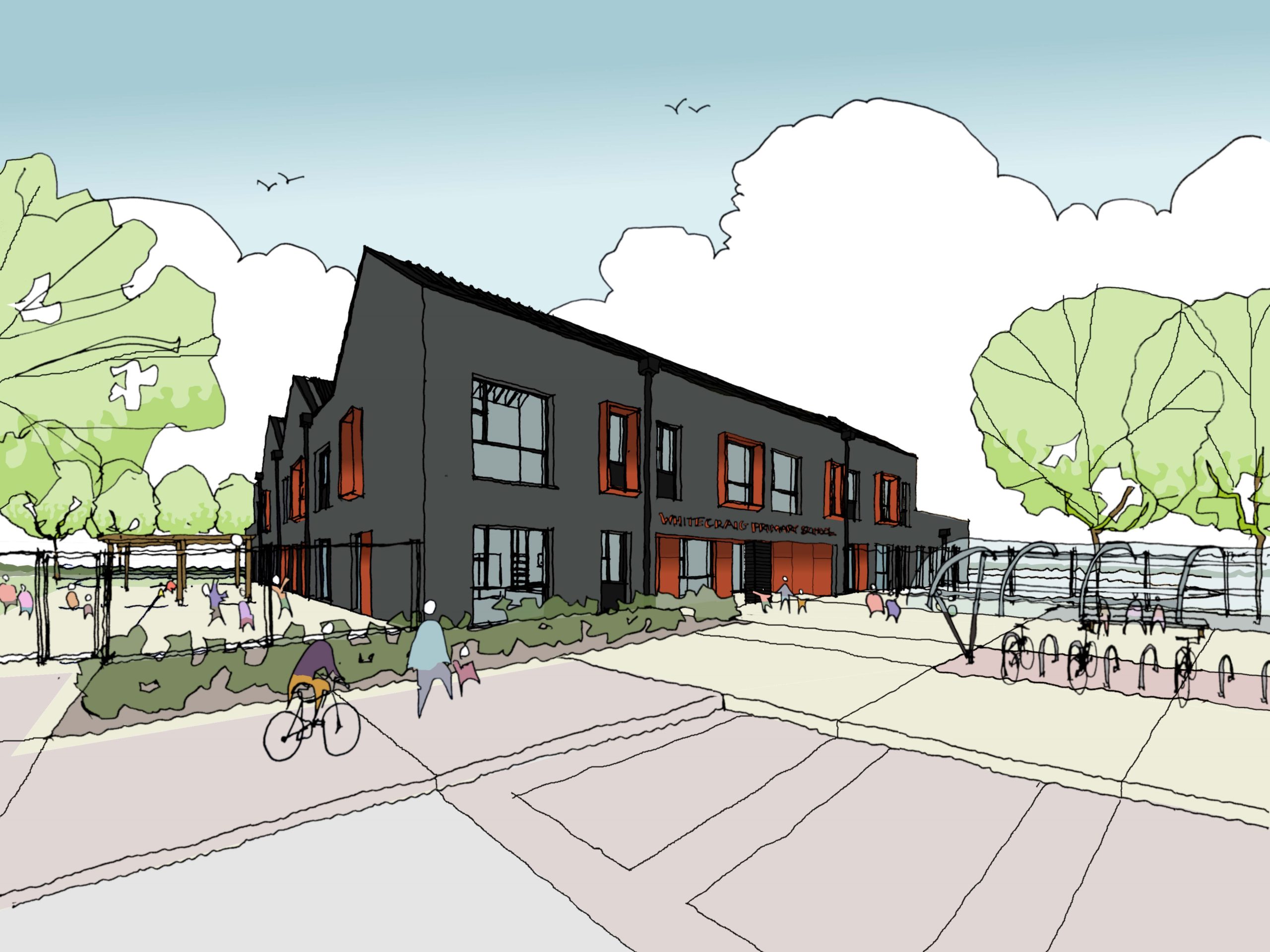 PLANS for the build of a replacement primary school in Whitecraig have been approved by East Lothian Council.
The local authority said that a replacement primary is needed in the village in response to the growing school population from ongoing and planned housebuilding in the area.
The village's current school building dates from 1959 and is in need of 'significant' upgrade and expansion, which the council said would be more effectively delivered through a replacement building suited to modern learning and which would support the community.
A consultation of the replacement plans was held in November 2021, in which the community was given the opportunity to share feedback. The consultation concluded that the new school would feel like a 'considerable' upgrade on the current facilities and be welcomed by the community.
In response to the comments, a new four-way signalised junction with Whitecraig Road has been proposed to improve pedestrian and cyclist safety, a variety of landscaped spaces are included to provide opportunities for a range of school and community groups, and a new community entrance has been included on the north east façade to access for community user groups.
The replacement school will be constructed on land adjacent to the current facility. Containing eight classrooms and an integrated early years centre, the exterior will comprise of charcoal-coloured grey brick with copper coloured cladding and accents, including on some window surrounds. Once complete, the existing building will be demolished and the cleared spaces landscaped.
The council said it is expected that construction of the new school will begin in summer 2023 for occupation in early 2025.
Cabinet member for education and children's and family services at East Lothian Council, councillor Fiona Dugdale, said, "The granting of planning approval means we can now move forward with this exciting project to deliver a new modern Whitecraig Primary school for learning and community use. Throughout this process, the community's views have been important to make sure we maximise the opportunities that such significant investment brings.
"The changes that we have made to the plans in response to feedback we received in earlier consultation stages has been crucial to develop a facility that will benefit generations of learners and the wider Whitecraig community. I look forward to seeing the project develop in the coming months."