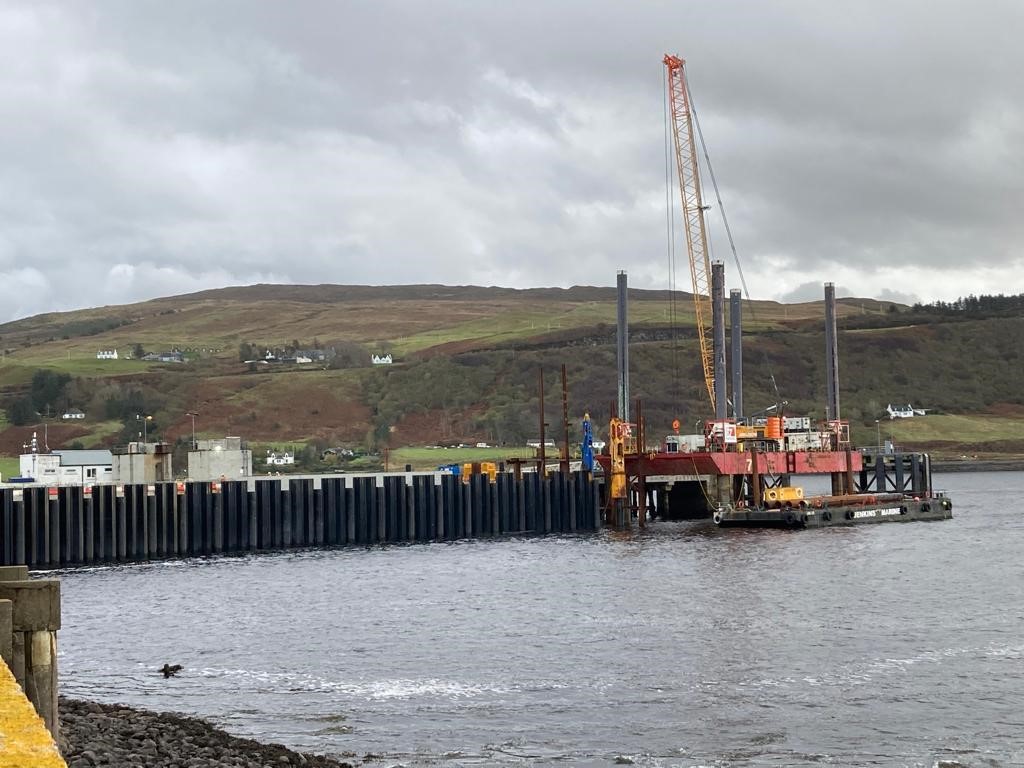 SPI McGrattan's general manager for Scotland has revealed that the business is aiming to broaden its client base north of the border in 2023.
Richard Pattison told Project Scotland that SPI wants to be known as the 'piling contractor of choice' in Scotland. And while the company will continue to work extensively with Tier One contractors on major projects, the firm is also targeting increased work with SMEs on slightly smaller schemes.
Richard joined SPI McGrattan as general manager for Scotland in April, having previously worked for the company on a contract basis. He described the role as a 'good fit' for him, having once served as general manager for McGrattan Piling earlier in his career.
Operating from a dedicated Scottish base in Bellshill, Richard explained how the business is geared up to tackle a wide range of sheet piling and temporary works projects.
"We've got design and contract management facilities (in Bellshill)," he said. "Anything we design and manage for Scotland is done from Scotland. Most of the tendering is done for Scotland by me and our estimating department.
"We're able to respond quickly and speak to clients directly on the site immediately. Having the ability to respond to engineering queries while we're on site is quite important. We can do that easily from our Bellshill site."
Standout projects SPI are currently engaged on include the Uig Harbour redevelopment scheme on the Isle of Skye. Working with RJ McLeod, SPI has been undertaking a multi-discipline of piling operations since the summer. SPI has also been active on the Hawick Flood Protection Scheme on and off for two years now, working with McLaughlin & Harvey on one of the largest flood defence initiatives ever carried out in Scotland.
While these high-profile projects invariably make the headlines, Richard was keen to emphasise that the business can deliver a wide variety of contracts big and small.
"Things are picking up in terms of enquiry levels," he added. "We're doing our own marketing and business development to effectively get the SPI name known for some of the smaller works. There's a big push to be THE 'piling contractor of choice" for sheet piling in Scotland.
"Ultimately the way we stand out is that we are a fully compliant civil engineering contractor in terms of our health, safety and quality compliance. All of our people are long-standing piling specialists.
"We are completely self-sustained in how we can design, supply, install, and extract any kind of steel piling project."
Despite having an experienced workforce, Richard told of his desire to help bring on the next generation of workers too.
"We have to (develop workers)," he said. "The amount of work that's been available in the last few years has been incredible.
"We're not just talking about labour; we're talking about engineering skills. It's important to keep the engineering skills available as well and for young people go to university or college and get trained, get qualified, and come into what is a busy and vibrant workplace."