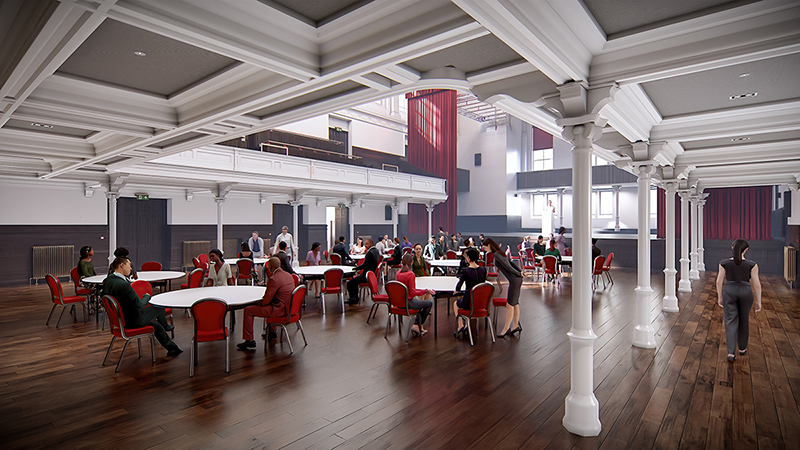 PAISLEY Town Hall set to reopen later this year, with construction work on course to be completed in the summer.
Renfrewshire Council said the building will then handed over to culture and leisure trust OneRen, who will spend the next few months ensuring the facility is fully fitted-out.
The town hall will be open in time to host events during the Royal National Mod, Scotland's largest celebration of Gaelic language and culture, taking place across Paisley in October.
The work is designed to transform the town hall into a 'top-class' entertainment venue with the addition of new rooms and modern facilities to the existing building, while preserving its historic architectural features.
Morrison Construction has been the main contractor on the project, which is just one of a number of ongoing initiatives designed to transform Paisley's historical cultural venues. Refurbishments of Paisley's museum and arts centre are also taking place, while a new home for the town's library services will be created.