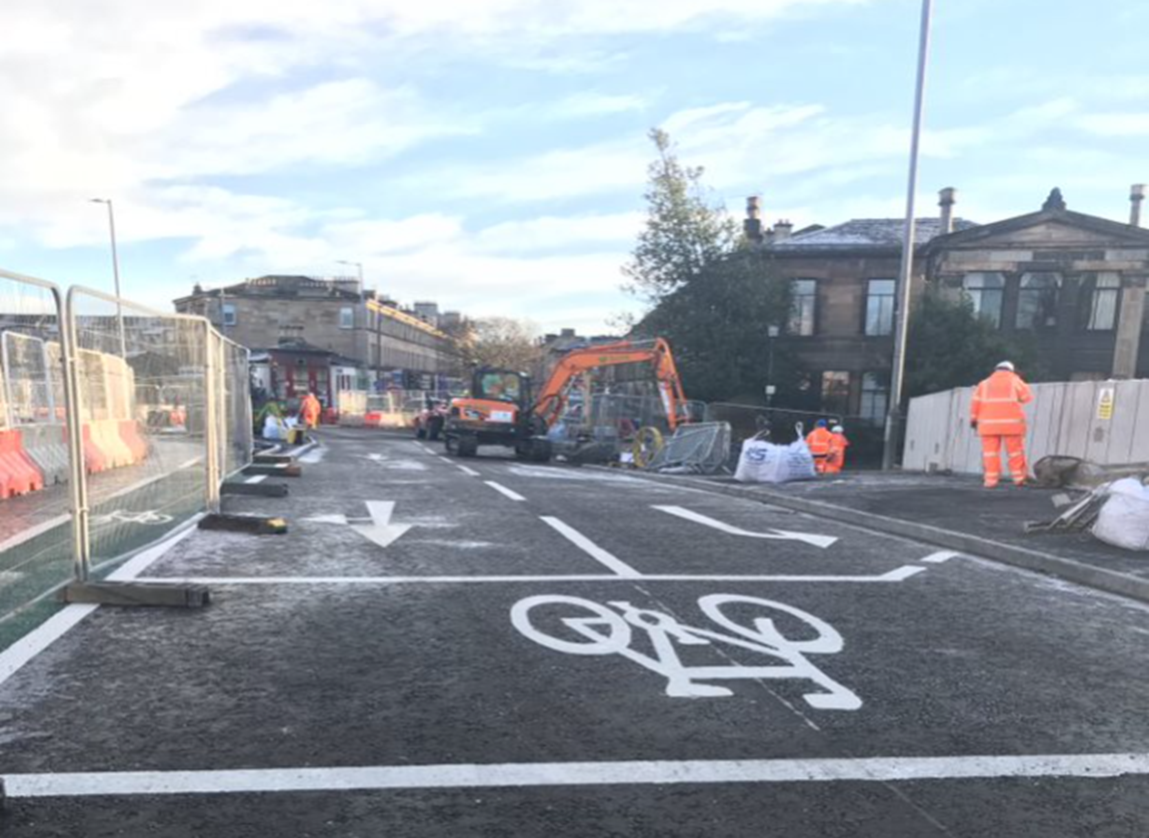 NETWORK Rail and BAM Nuttall have completed works on the construction of a new bridge on Nithsdale Road in the southside of Glasgow.
The work formed an 'important' part of the Glasgow to Barrhead electrification project, with the previous bridge being demolished and replaced with the road bridge over the railway between Darnley Road and Moray Place.
Network Rail explained that the new crossing provides the required clearance to erect overhead powerlines beneath the bridge, ahead of electrification of the route which will commence later this year.
The demolishment of the previous bridge involved in excess of 40,000 hours of work, with the team removing over 1,000 tonnes of material last summer. Construction of the new bridge involved a 750-tonne crane lifting 10 new bridge beams into position, with over 450 tonnes of concrete poured to create the new bridge deck. Sandstone from old structure was kept and redressed as part of the finish to the new bridge.
Michelle McCaig, Network Railway project manager for the bridge work, said, "The new bridge at Nithsdale Road plays a critical part in enabling the electrification of the line through this part of the city, allowing us to deliver a more reliable and greener railway for all.
"We appreciate the inconvenience this closure had for road users, businesses and the community, particularly our neighbours living closest to the bridge, as engineering work of this type cannot be delivered without some degree of disruption.
"Through a collaborative approach with our contractor Bam Nuttall, every effort was made to minimise the impact of our work. I want to thank the community for their patience and understanding while we carried out this vital part of the Barrhead electrification project."