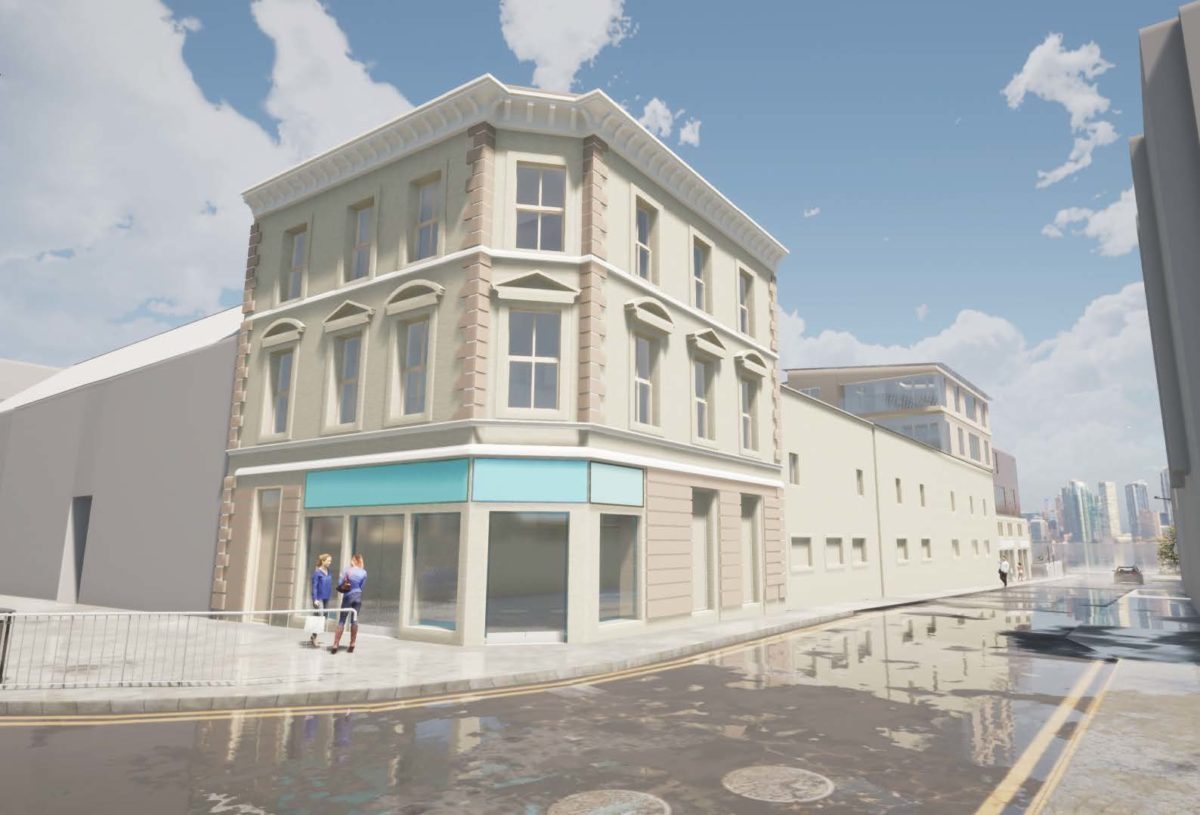 MORGAN Sindall Construction's team in Scotland has secured a £2.86 million contract to reconstruct the Poundland building in Elgin High Street.
Work is already underway on the B-listed building and is taking place across three storeys, with the store situated on the ground floor and four apartments across the remaining two levels.
Poundland is currently trading from a temporary shop in the city and will move into its new home once the development is finished in early 2024.
Construction works include the removal of a sandstone partition wall built against the adjacent building, parts of which date back to the Georgian period. The stones will be removed manually and individually with the consolidation of the remaining wall being undertaken in conjunction with the down taking.
As part of Morgan Sindall's Intelligent Solutions approach, the contractor revealed that a method of work was devised to 'significantly reduce' its carbon footprint. As a result, 14 tonnes of CO2 has been saved within the first ten weeks of the 80-week-long project. This was achieved by employing an early grid connection, resulting in only one full week of generator use, as well as the re-use of and recycled waste materials and efficient transportation methods.
The site team is partaking in a blood drive for Give Blood and has so far donated a total of 11 pints.
Stuart Parker, MD for Morgan Sindall Construction's Scotland team, said, "We are proud to play a part in construction projects like this which are at the cornerstone of communities. It is essential local shops are accessible and create opportunities for social interaction and conversation which is crucial to wellbeing.
"This aligns with our own approach to construction, where people are at the heart of the design, and we carefully consider how the buildings will be used to their optimum.
"Our on-site team continue to work incredibly hard to deliver this project, all whilst taking part in a blood drive for Give Blood and it's gestures like this which highlight the positive impact our workforce has on communities which extends out of construction.
"We're also pleased to shine a light on our consistent success within the ten-tonne challenge, it's always a cause for celebration when we exceed expectation and we've achieved 14 tonnes on this project to date, with plans to enhance this in the future."