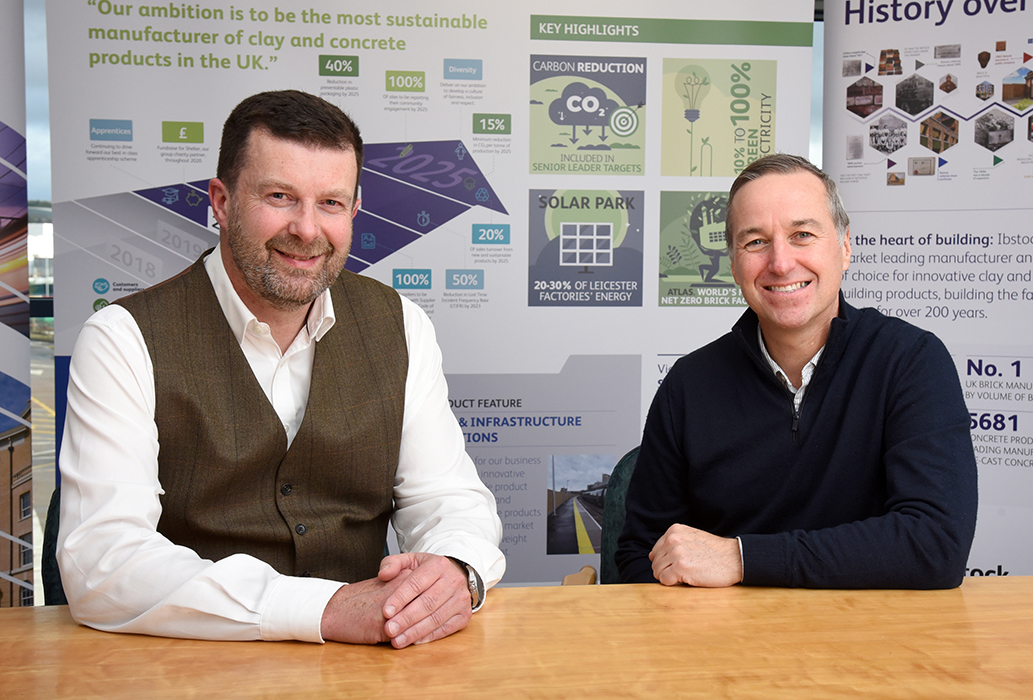 IBSTOCK Brick's new design advisor has told Project Scotland his main ambition is to ensure that brick remains the number one building material in a bid to help meet social and climate targets.
Ian Sutherland has joined the brick manufacturer following over 30 years in the construction sector in a career spanning Edinburgh, London, and Hong Kong. The RIBA and RIAS chartered architect has worked on small-scale to multi-million-pound developments, with a particular interest in the historic refurbishment and re-use of buildings.
Speaking to Project Scotland at Ibstock's Bellshill base, Ian revealed his new role will allow him to apply his experience in projects such as Edinburgh's Quartermile regeneration to Ibstock's work. The role has been a long time coming for Ian, who once half-jokingly told his predecessor and friend, Michael Thomson, that he would love to do his job once he decided to retire. Eventually doing exactly that, Ian, who teaches bagpipes in his spare time, piped Michael out of the Bellshill site in tribute of his 18 years' service to the firm following a handover period.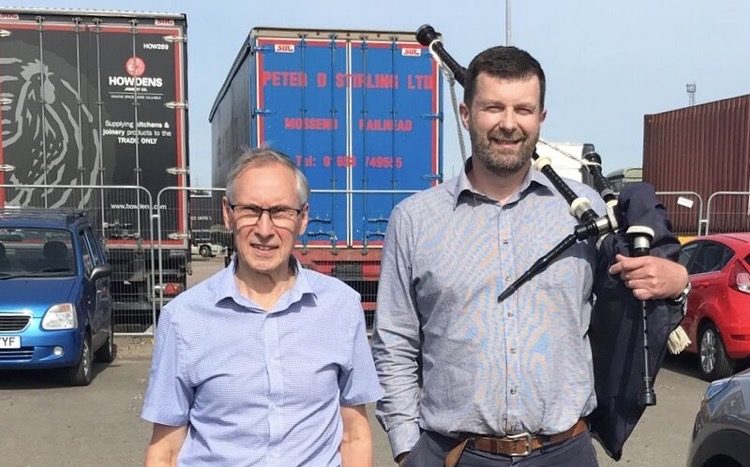 "Michael is a bit of a legend in that role," Ian said. "He very much established the design advisor role within Ibstock and I've got to now carry that forward. It gives me very big boots to fill – but, at the same time, I'm trying to adapt the role by adding education pieces to it and informing people about the ecological side as well."
The core premise of the job remains supporting architects, designers, specifiers, and main contractors with all aspects of brick design and the technical traits of the bricks.
Part of his adaption of the role is meeting with northern regional sales manager, Stephen MacFarlane, and his team on a quarterly basis to ensure they are able to meet the ever-changing questions of architects and developers amidst the climate crisis.
"We get training every quarter as you've got to understand the questions put to us," Stephen, who initially started in the firm's manufacturing team before transitioning to his current role, added.
"We don't so much as sell to an architect; we're more promoting a product to an architect. They'll now also ask questions on the carbon side of it and where it comes from."
The firm recently launched its new carbon conscious design CPD, which aims to support architects and specifiers by discussing the changes within the construction industry from an ethical and environmental viewpoint, and how that will impact future projects.
"The carbon conscious design is getting that principal message across that, although we might appear to be carbon-heavy at the production end, the product that we're producing can last for hundreds and hundreds of years," Ian said.
Plans totalling £115 million have been announced for the build of two net zero factories which will look to de-carbonise the brick-making process to mitigate the intensity of brick manufacturing. The factories will be located at the firm's Atlas and Nostell sites in England.
"Everything just now seems to be about carbon," Ian added, before revealing the firm has created a sustainability team comprising upskilled employees from the manufacturing side of the company to actively seek out best practices and advancements.
"A big part of my job is responding to technical and design enquiries that come into the mailbox. Each day we're seeing more and more queries about carbon, our process, and the product. So, we all had to go out there and upskill ourselves."
One thing which isn't questioned is the aesthetic of brick, with Ian revealing that people still very much buy into the look it gives designs. The company's bricks are being used on the multi-award-winning Riverside Dalmarnock development in Glasgow, which will see a total of 560 houses and flats built in the east end of the city.
"There's really good, contemporary brick design out there in Scotland now," Ian said. "I think it's fair to say that brick in Scotland in the past wasn't seen as a material of choice; it was seen as a backing to render but you go into the regenerated areas of Glasgow, like Dalmarnock, Fountainbridge in Edinburgh, and Leith – all have been subject to regeneration and a lot of the material of choice has been brick.
"I think initially the planners were a bit resistant to it, but have now seen that it offers a quality of material that is going to be there for a very long time. It also gives a fantastic range of aesthetics in terms of colour and texture to add to the cityscape, so it is very much a material of choice for high-end architecture."
Growing up in the Gorbals area of Glasgow, Stephen has memories of social housing in the past 'falling to bits'. He heaped praise on the combined decision from planners and developers to build modern estates to the same quality across the board, regardless if they are private sale or social housing – saying that it takes away discrimination and boosts quality.
"Brick is a great leveller," Ian added. "You can use brick on a housing association scheme, but also use it on a really high-end flat development and it can be quite difficult to say that brick is any more cost effective than the high-end one. Whereas you look at some of the stuff back in the 60s – very austere concrete was associated with poverty-stricken areas, brick now has levelled that out."