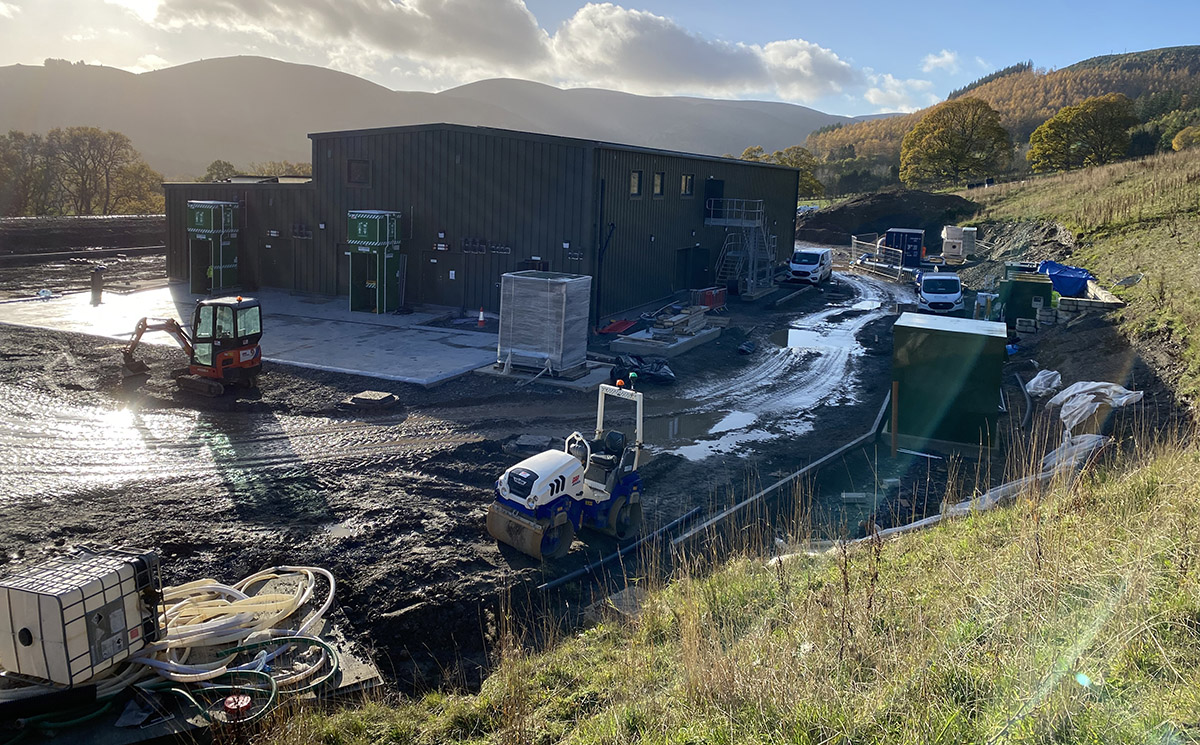 A new £30 million water treatment works in Peebles, constructed using low carbon building techniques, has been switched on.
The facility is supplying water to Peebles, Eddleston, Eshiels and Lyne Station. Scottish Water revealed it can supply up to four million litres of clear drinking water each day.
John Shaw, the project manager for the build, explained, "We've installed four state-of-the-art ceramic membrane filters. They are more effective, use significantly less steel and last many years longer when compared to more traditional plastic based filter units making them a more sustainable choice.
"These force the untreated water through very small holes, narrower than a human hair, removing the very smallest particles in the water."
The works housing the treatment work was built in sections offsite over 200 miles away in Muir of Ord in the Scottish Highlands, before being transported to Peebles.
Daniel Sutherland from Ross-shire Engineering, the principal contractor on the build, said, "The delivery of the works in 36 tonne sections certainly turned some heads on Peebles High Street! By building it in this way, we were able dramatically cut the amount of construction carbon, the amount of time spent on the site and the number of deliveries required, all of which helped reduce the impact on the community."
To further help reduce emissions and disruption, all of the soil, mud and stone dug up is being reused on site, rather than removed, to help it blend into the landscape.
The site is also generating some of its own electricity. Scottish Water added that 288 solar panels will produce the equivalent of what would be needed to power over 23 homes every year.
Scotland's environment minister Mairi McAllan said, "I welcome the completion of this innovative project in Peebles which is an exemplar of low-carbon construction. Scotland's drinking water is renowned for its excellent quality across the world. Scottish Water's continued investment in water treatment facilities like this one will help ensure everyone has access to our high-quality drinking water, now and in the future."
Mark Dickson, director of capital investment, added, "We are delighted to have finished the new Water Treatment Works in Peebles. The team have done a fantastic job in building a modern works which uses lower carbon construction techniques while reducing the amount of disruption caused by the work."
A grand opening is being planned for when the full site is completed later in 2023.