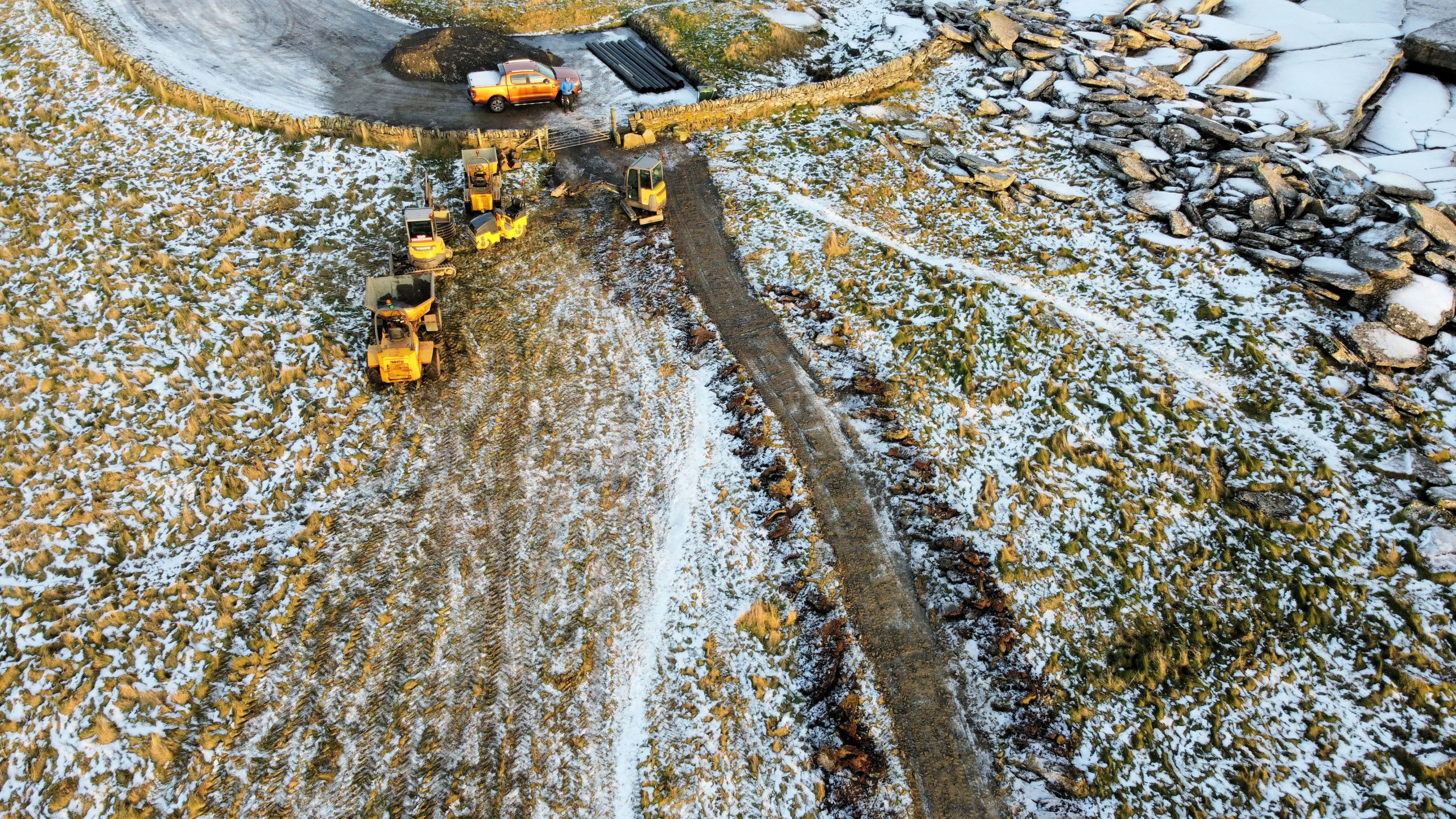 THE final section of path upgrades and improvement works have been completed at the South Head to March Road circular path in Wick.
The 7km route begins at the town's retail park and takes walkers and cyclists on a coastal route past a 'jumble of giant rocks' known locally as the Grey Bools.
It is believed the area formed during the last ice age, when the great force of ice loosened the stones from the cliff top – with violent storms and enormous waves later causing further movement of the 200-tonne slabs.
Final works on the project were undertaken at the Grey Bools section by local firm, GMR Henderson, with engineering support from global company, Subsea 7. The 'much improved' section leads from Trinkie Road end to the Castle of Oldwick, which was previously a 'notoriously wet, muddy, and slippery' section.
The project first began five years ago and was headed by the Wick Paths Group and funded by the Highland Council.
Wick Paths Group chair, Willie Watt, who project managed the improvements, said, "Both myself and the Paths Group team are very pleased with the way the new link path has turned out as it meanders towards Castle of Old Wick. This additional section will make an enormous difference for so many and enable people to safely access this interesting bit of coastline before heading back into town via the March Road path.
"We are extremely indebted to Neil and Mary Ross and Findlay Waters for permitting this project to proceed on their land and also to the Highland Council for their funding support in making this missing link a reality.
"Credit also to GMR Henderson for the path formation work and Subsea 7 for their engineering support and free issued drainage pipe. I have to say that Wick Paths Group are very fortunate to have the support of so many local companies which allow our team to make so many path network improvements for all to enjoy."