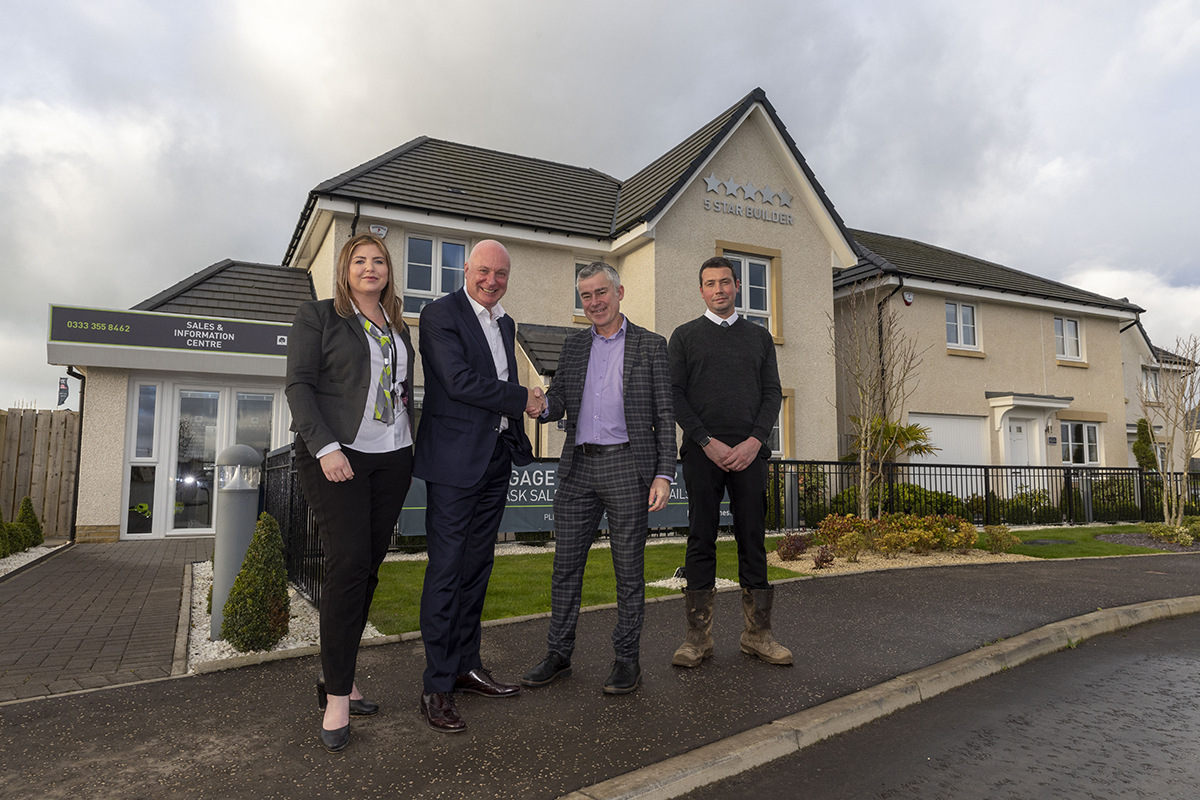 BARRATT Developments Scotland recently welcomed local MP Alan Brown to its Lairds Brae development in Kilmarnock to congratulate its site manager on winning a prestigious housebuilding award.
Mr Brown visited the site in Southcraig Avenue to meet with David Scott, MD at Barratt Homes West Scotland, and site manager, Alistair Grant, who won a National House Building Council (NHBC) Pride in the Job Quality Award.
The Pride in the Job competition rewards the top site managers who consistently meet the highest standards of construction.
Mr Brown congratulated Alistair for the win, and for his work in overseeing the delivery of 132 new properties at the Lairds Brae site, which comprises a mix of three and four-bedroom homes spanning both Barratt Homes and David Wilson Homes brands.
Alan Brown, MP for Kilmarnock and Loudoun, said, "High quality affordable housing is needed now more than ever. I welcome the investment that Barratt Developments is making here in Kilmarnock and am pleased to see the steps they are taking to ensure the properties at Lairds Brae are of an exceptional standard.
"I was impressed to learn that Barratt Developments have worked with local contractors and suppliers throughout the build, and to hear of the modern, environmentally-conscious techniques which are being adopted to design quality, energy-efficient homes.
"It's fantastic to see that Alastair is leading his team to produce quality homes at Lairds Brae. I'd extend my congratulations once more to everyone involved."
David Scott, MD at Barratt and David Wilson Homes West Scotland, added, "We want to make our customers proud by building high quality homes for them. Having site managers like Alistair Grant on board is what makes us able to build some of the highest quality homes in the country.
"It was a pleasure to welcome Mr Brown to our Lairds Brae development and take the time to show him the quality of the work that Alastair has been overseeing here in this vibrant pocket of Ayrshire."
15 site managers from Barratt Developments Scotland won a top national award in 2022 for the quality of the homes they are building – the most ever received by the housebuilder in Scotland.