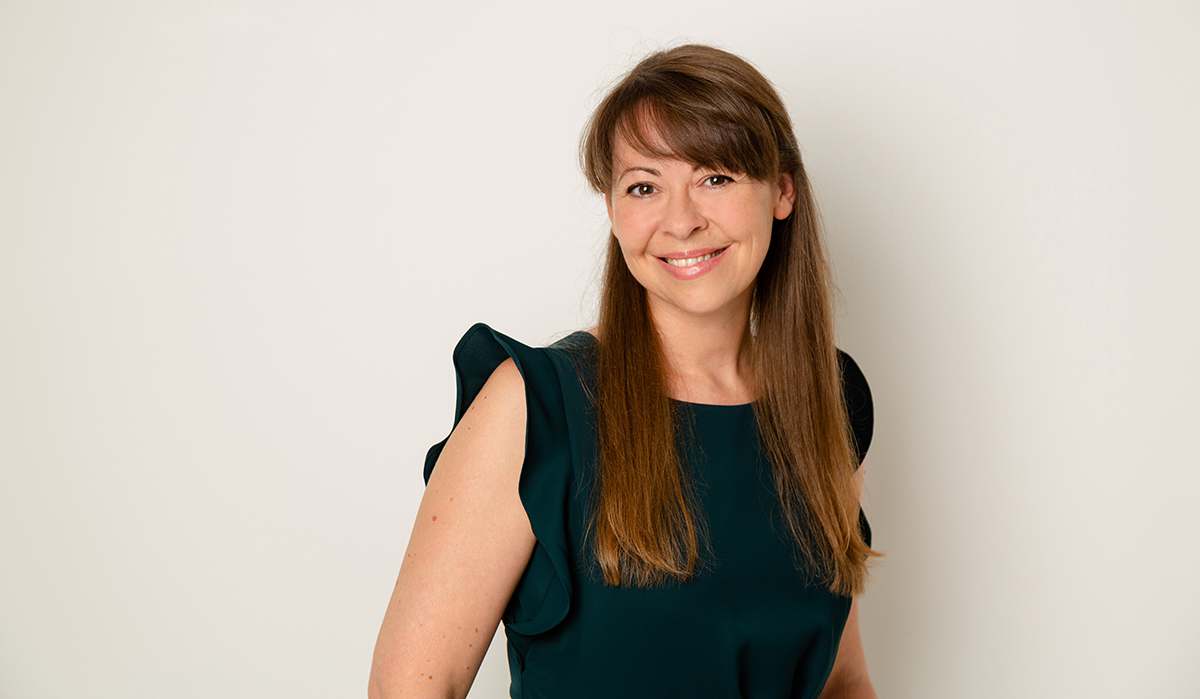 A former architect is carving out a new career as a construction lawyer after embarking on a dramatic career change.
Cheryl Ferguson is a member of Harper Macleod's growing dispute resolution team, where her experience of working with construction professionals and being able to 'speak their language' is proving beneficial in dealing with the type of matters which commonly crop up during projects such as defects and delays.
Cheryl qualified as an architect in 2008 and spent much of her early career working on PFI and PPP-related tasks. She was with Keppie Design when the practice won the bid for Armadale Academy and Deans Community High in West Lothian.
Cheryl also had a keen interest in sustainable development and worked on projects including The Altum Building, a speculative office development at the West of Scotland Science Park which used natural ventilation and daylighting strategies as well as a ground source heat pump.
During the financial crisis more than a decade ago, she and her husband James, a fellow architect, set up their own practice specialising in residential property.
The business grew over the next few years but, after taking some time out to start a family, Cheryl began to ponder what she wanted from her career. She initially explored the possibility of doing a course in construction law at Robert Gordon University (RGU) with a view to the practice offering expert witness services on technical cases.
Cheryl explained, "That started another conversation because a long time ago, I had harboured an interest in becoming a lawyer. I said, 'Why don't I just go the whole hog?' My husband looked at me in disbelief!
"There was a commercial aspect to it because there was a benefit in having legal knowledge in-house to protect the business' interest as it was growing. I still kept my hand in, practising, and maintained my registration as an architect until 2017, at which point I dropped it as I was starting the diploma."
After qualifying as a solicitor in 2020, Cheryl secured a traineeship in generic law work and has gone on to gain experience in everything from conveyancing law to personal injury work.
She has now joined Harper Macleod's construction team, based in Edinburgh. Led by partners Michael Conroy, Euan Pirie and Laura McCorquodale, the business works with a range of public and private sector clients including contractors, developers, and consultants.
"Harper McLeod really intrigued me because they're very much up and coming in the market and we're hearing more and more about them in the construction industry," Cheryl added. "I interviewed with Laura and Euan and really liked their dynamic. There's a huge springboard for growth there.
"There's a language that I've learnt in being an architect. Back in the day, architects were more in a contract administration role than they are now.
"There's a lot of dialogue between different parties, which I think is very transferable in a legal role. Also, in terms of construction law itself, having the understanding of the process going from drawing board to site, the challenges that the guys at the coalface meet – that can all come as really useful knowledge when dealing with contractual disputes.
"Even understanding the construction elements on site, that can indicate a contractual responsibility that not every other lawyer would have knowledge of and be able to pick up on. You're able to speak to the clients and they immediately realise that you know what they're on about."
Laura McCorquodale revealed that much of Harper Macleod's work is concentrated on contract administration, management and dispute avoidance. Demand for the construction team's services is growing, prompting a major recruitment drive over the past 12-18 months.
Laura explained that construction businesses are increasingly taking a 'pragmatic' approach to disputes to ensure that projects continue progressing.
"A lot of what we're instructed to do is try to help move the thing along by finding a way forward," Laura told Project Scotland.
"I would say there's more of a pragmatic approach to moving projects forward and I think this is in large part driven by the way the market has gone, but also people becoming just a little bit more astute at dealing with disputes.
"That was a real attraction to bringing Cheryl on board. She'll be the first to say she's not particularly experienced as a lawyer, but she's hugely experienced as an architect.
"Having the ability to know what you're looking at – and we all know construction contracts can be particularly complex and hugely amended – she knows what she's looking for.
"Just knowing how the industry works and being able to speak the language is honestly 50% of the battle. She's got that already."
The decision to transition from architect to lawyer has paid off for Cheryl – but she smiles when asked to recall the reaction from friends and family when she first told them of her plans.
"I broached the first hurdle with my husband. Once I had him on board it was fine, but everyone else said it was madness!
"It's not easy. I'm not going to say for one second that it was an easy ride – it was tough. The kids were pre-school when I started. It was a challenge, but it's overcome, and it's done now. I've got everything signed, sealed, and delivered to my name. I'm proud of myself."
Despite the advantages that construction sector experience can bring to a career in construction law, Cheryl admits that taking on such a challenge is not for everyone.
"Even if the skills are transferable, it's not an easy transition," she stated. 'It's whether you want to commit to that.
"Architecture I think is a career of love. Either you love it, or you don't, and I didn't love it. My husband loves it. I can see the difference. I want what he has, which is a passion for his everyday job. And now I have that, so it was worth it for me."