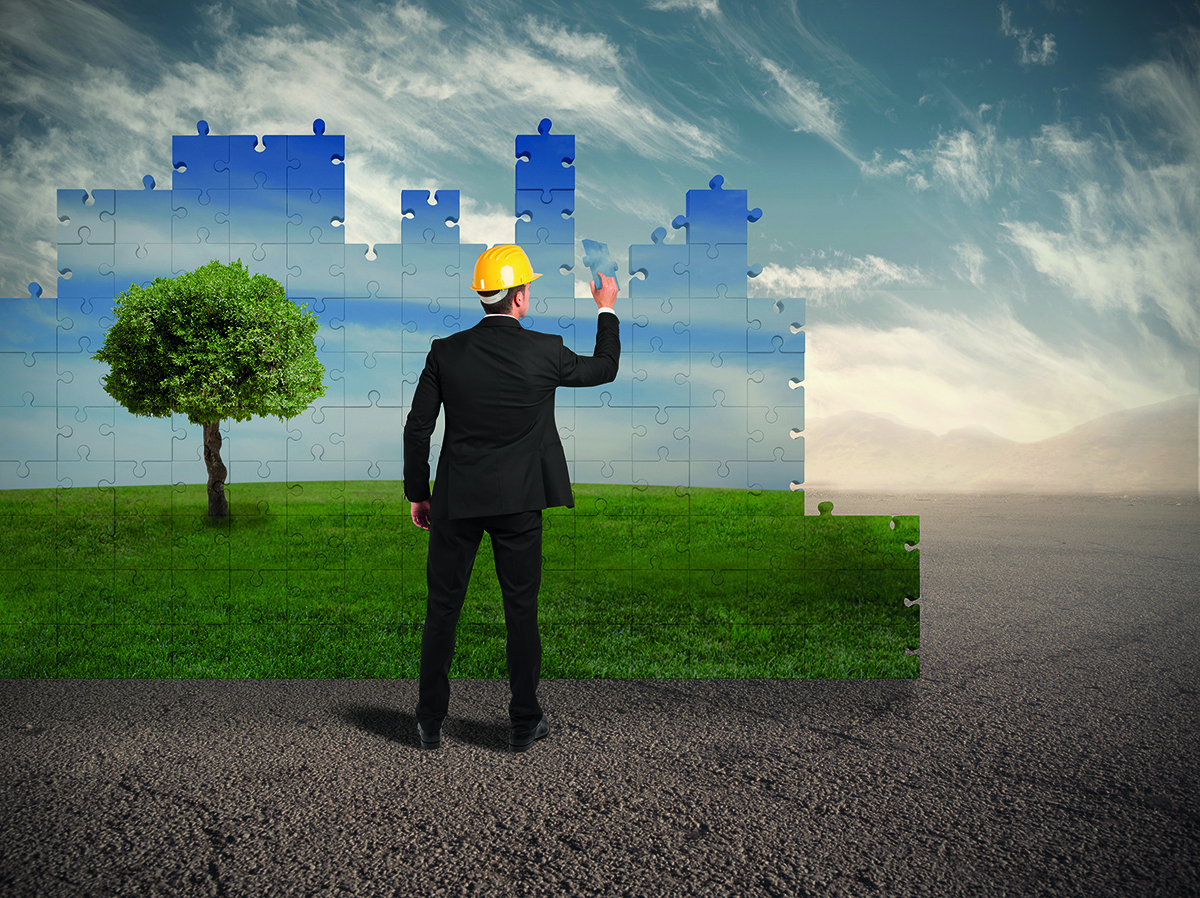 THE Scottish construction sector's central role in helping to meet ambitious environmental targets and help drive forward transformative change is likely to dominate industry-thinking in 2023.
To mark the start of a new year, Project Scotland recently asked a number of sector stakeholders from different sections of the industry what trends they expect to see over the next 12 months – and increased investment and focus on sustainability measures overwhelmingly stood out.
John Forster, chair at Forster Group, told Project Scotland that the transition to net zero will increasingly be seen in 2023 as the 'biggest challenge for the built environment in recent memory'. "We're looking for the joined-up thinking that's been lacking to date, that will give clear direction to education, industry, investors, innovators and stakeholders," he added. "This is a once in a generation opportunity to transform our industry which we cannot afford to miss, for the benefit of everyone.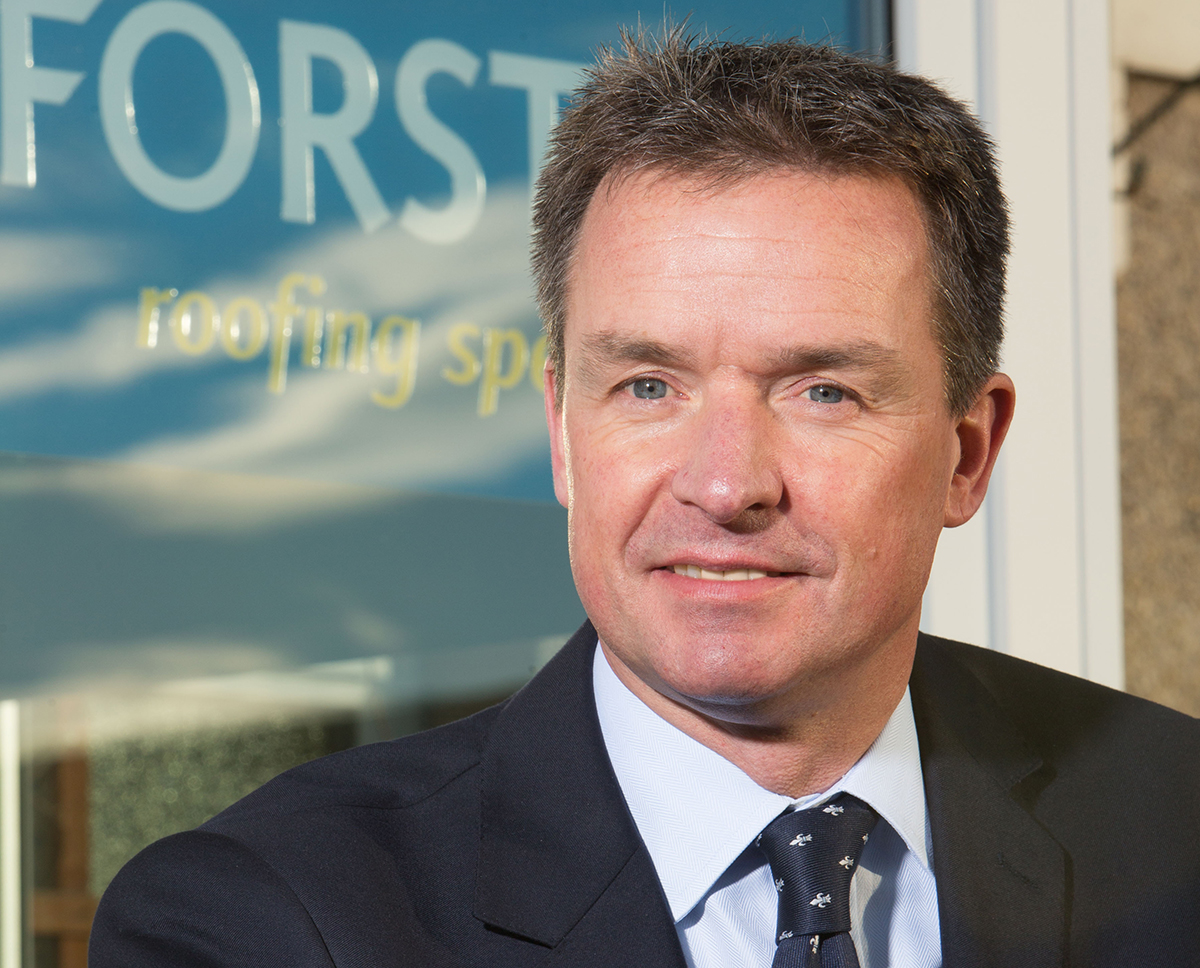 "Throughout the 2010s we saw mixed messaging and confusion which contributed to a loss of confidence within the industry on how it can innovate and have control of its own energy future. Investment has been wasted and this, in turn, has stalled innovation and led to an increasingly unaffordable transition.
"In 2023, we must see joined-up policy making. We also need to set clear, consistent and integrated standards that drive innovation and investment from industry and the public sector alike."
Those sentiments were echoed by Scott Mackenzie, chair of BDP Scotland, who believes 2023 will bring more of a focus on health and wellbeing in the built environment than ever before and that maintaining a sustainable approach to construction will be crucial.
"We are also likely to see a greater focus on 'front-end' work such as feasibility studies, business cases and strategic planning," he explained. "As design professionals we must be alert to these opportunities and be agile enough to respond to these efficiently and skilfully.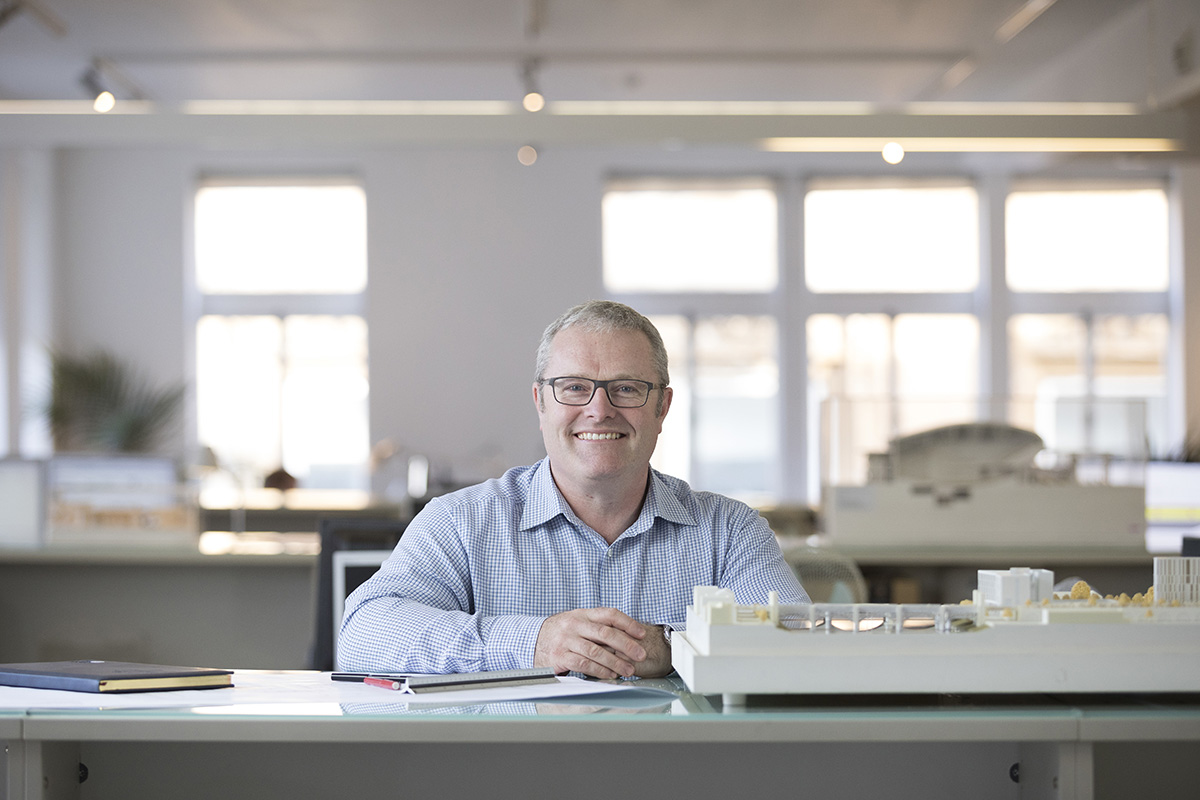 "Next year is the 75th anniversary of the NHS and a renewed spotlight on how we relieve pressure on this stretched service for the benefit of generations to come. Daylight and access to nature in large-scale healthcare facilities are vital in securing better outcomes for patients but we'll also see an accelerated move towards having smaller healthcare hubs in the community, reducing the need for people to travel to hospitals.
"Of course, sustainability will be central to all design and build projects, in all sectors next year. We will continue to explore the refurbishment and retrofit of existing buildings, mitigating the environmental impact of construction.
"And, we need to encourage more investment in digital modelling technology to ensure transparent and effective collaboration with the supply chain from the earliest stages of a project. This will help to streamline processes, reduce material wastage, build efficiency, lead to better value and provide a real opportunity for the built environment to move towards a more sustainable future."
Allan Callaghan, MD of Cruden Building Scotland, said the past 12 months have been challenging for the industry with ongoing macroeconomic uncertainty, high inflation rates and continued labour and material shortages. This, he added, has been set against a backdrop of achieving targets to reduce carbon emissions and energy consumption by extremely efficient housing through both Passivhaus and net zero carbon designs.
"At Cruden, we continue to navigate the challenging business environment and have made good progress with these new opportunities," he said. "We have recently received certification for one of Scotland's first full Passivhaus affordable housing developments with our client Hanover Housing at Drymen. We are also involved in some of the country's highest profile, net zero carbon developments, including Fountainbridge, where we will be carrying out a landmark regeneration of the historic brewery site.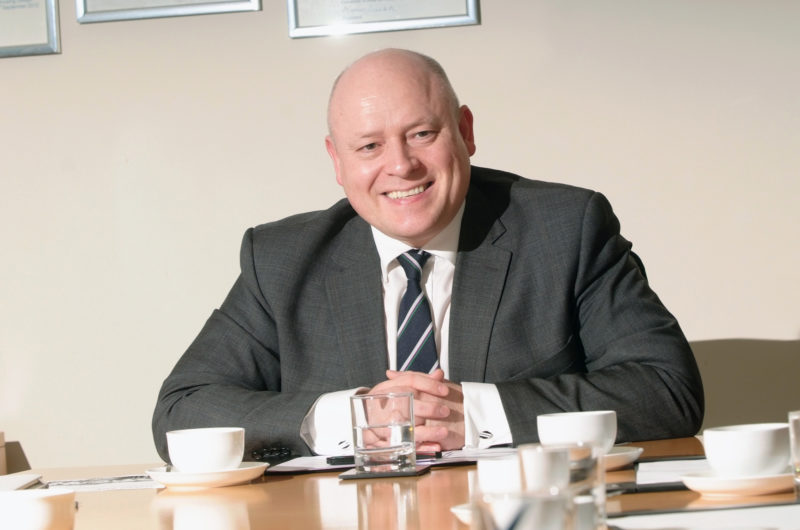 "These homes will significantly minimise carbon and generate sustainable energy to drive down utilities demands and reduce bills to residents and we recognise the importance of this, now more than ever."
Gillian Ogilvie, MD of Will Rudd, Edinburgh, is anticipating an increase in work to retrofit existing buildings to ensure they are more energy efficient. She described this as a 'really important workstream' now for the business and will allow it to contribute to net zero targets.
"We are also focused on designing new buildings to Passivhaus standards," Gillian added. "We have recently supported one of our senior engineers to achieve an official Passivhaus accreditation and their knowledge is being shared across the business when working on these projects.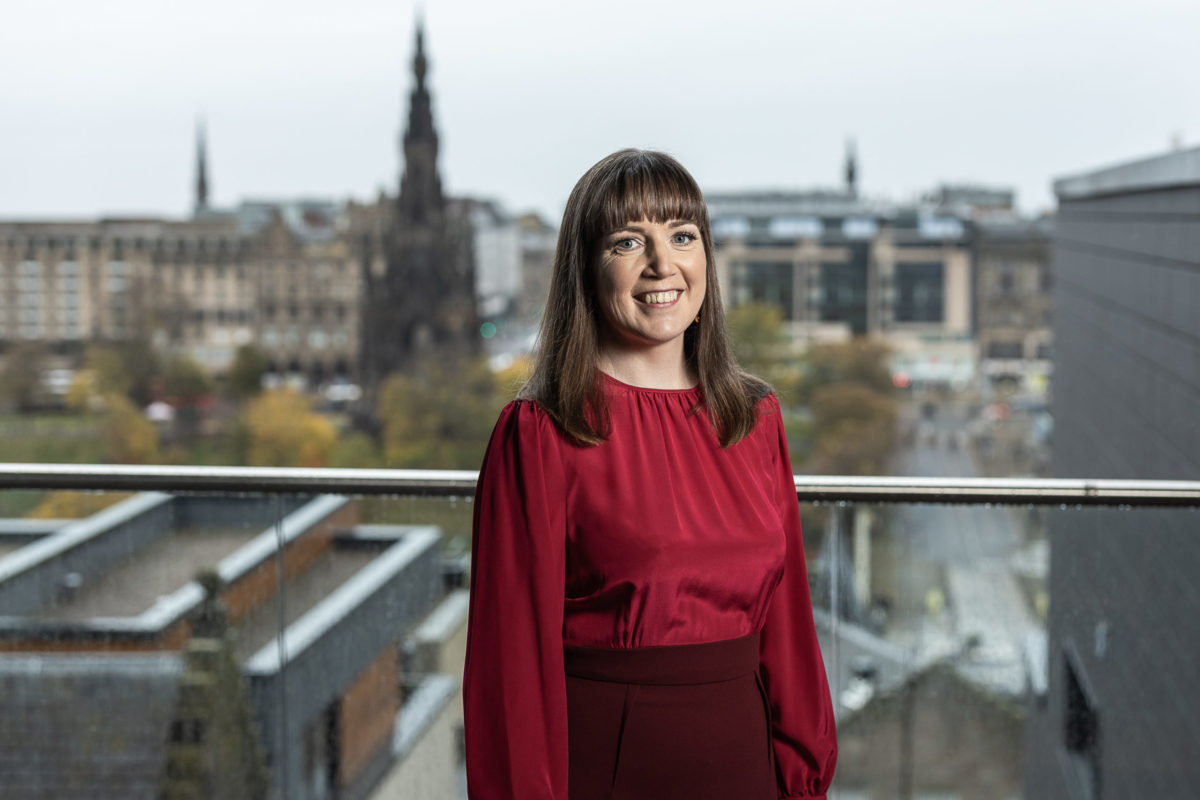 "We are also keen to develop our existing experience in modular and offsite fabrication which will help the industry streamline and become more efficient."
Bill Roddie, MD of Glasgow-based Spectrum Properties, expects investment in new technologies to be 'relentless' as sustainability takes centre stage.
"The inevitable recession will impact on housebuilding," he said. "Rising prices are still a factor, but the rental market and 'build to rent' models will be huge.
"We will see widespread adoption of, and investment in, new technologies. It will be ongoing and relentless.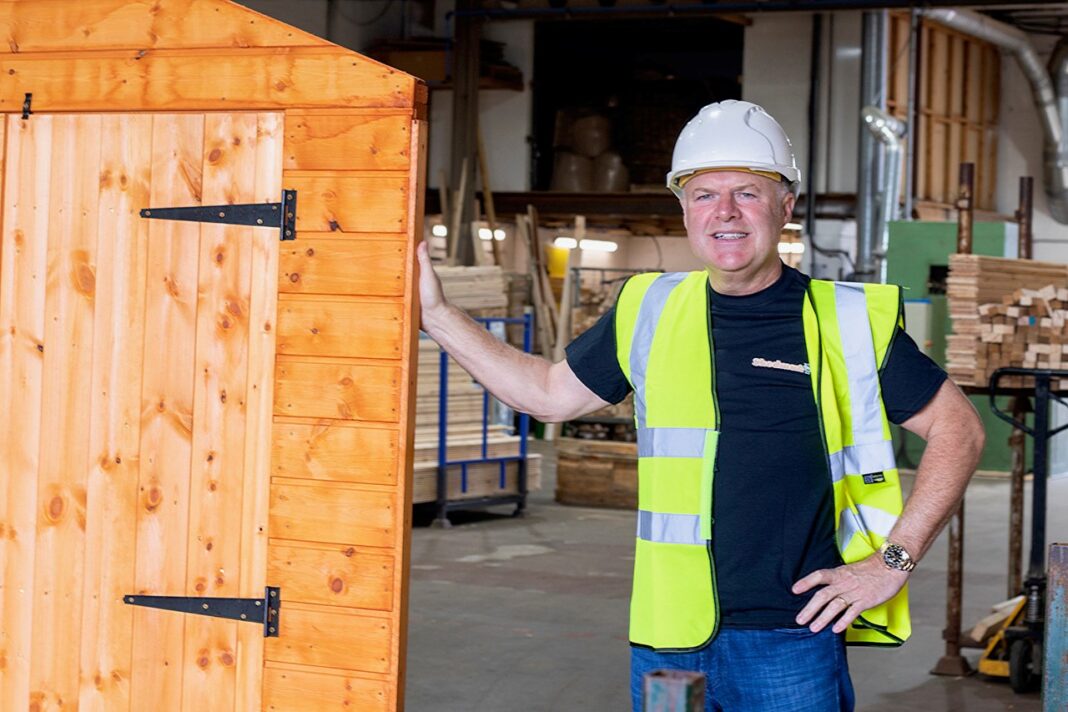 "In the office rental market EPC rating will become more important since design and planning of new build projects now prioritise sustainability. Solar panels are most efficient on new roofs but retro fitting can be costly.
"Businesses will pay staff more and have no other option than to charge customers more. We are looking at other ways to keep staff such as an improved health package.
"Forecasting is pointless. Anything can happen, so who knows? We do need stability and I think we have it with Sunak. Overall though, energy is the single biggest issue for every individual and business and it will dominate the agenda in 2023."
Craig Heap, director at Holmes Miller, expects 2023 to be the year when the design and construction industry starts to ask itself, 'do we really need to build that?'
"This might seem ridiculous for an industry that relies on building things, but with net zero targets in mind, our first question should now be whether we can reuse our existing building stock to create the spaces we need for an evolving digital world," he explained. "Yes, it is more challenging, we may need to compromise, and we may not have all the skills nor all the answers yet – but we will learn, innovate, grow and reap the benefits.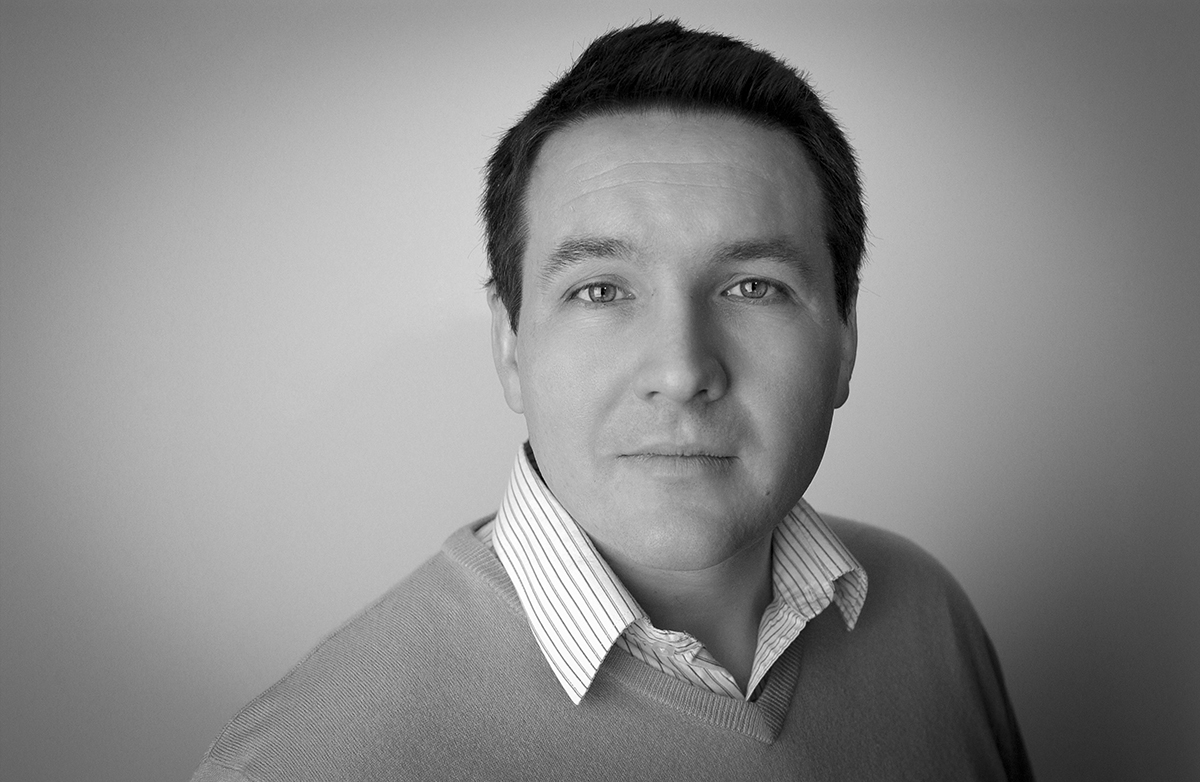 "Breathing new life into old buildings isn't just about sustainability, it will also help reinvigorate our towns and cities so future generations can enjoy a sense of place that improves health, wellbeing and quality of life."
Phil McDowell, regional director at Kier Construction North & Scotland, said the business is excited about the opportunities that clients will offer in 2023, stating that with carbon and sustainability being key aspects of both private and public sector developments, Kier is well placed to deliver 'innovative' solutions.
"We see the reduction in operational carbon still being a key requirement, but this will be complimented by a drive to reduce embodied carbon," he added. "Another key aspect of the carbon agenda will be retrofitting properties to decarbonise residential, commercial and civic assets.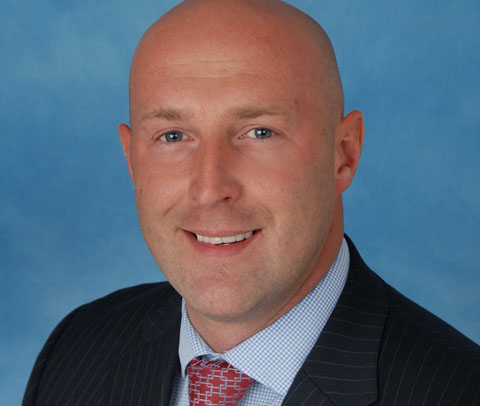 "As the industry looks to improve quality outcomes driven by the carbon agenda, offsite modern methods of construction will also begin to play a much more significant role in the delivery of developments. The skills gap will continue to be prevalent, but Kier's commitment to supporting local SMEs in the areas where we work will assist in addressing this challenge."
In terms of other expected trends in 2023, tackling skills shortages consistently cropped up in responses.
Alan Wilson, MD of trade body SELECT, wants to see more apprentices welcomed across the whole construction industry to plug skills gaps and help meet net zero targets, while Fiona Hodgson, chief executive of Scottish and Northern Ireland Plumbing Employers' Federation (SNIPEF), wants the freeze on apprenticeship funding removed and more incentives to upskill the current workforce.
Karyn Watt, chair of Women in Property Scotland board and construction partner at Anderson Strathern, said that whether you're on a construction site, in a design studio, or in an office, you will be aware of the skills shortage.
"There are few quick fixes to this so, as an industry, we must look to the longer term – the careers pipeline starts in school," she stated. "We have to get them while they're young, before pre-conceptions about working in this industry start to set in.  We are competing with industries like IT, gaming and retail, so early engagement is really important.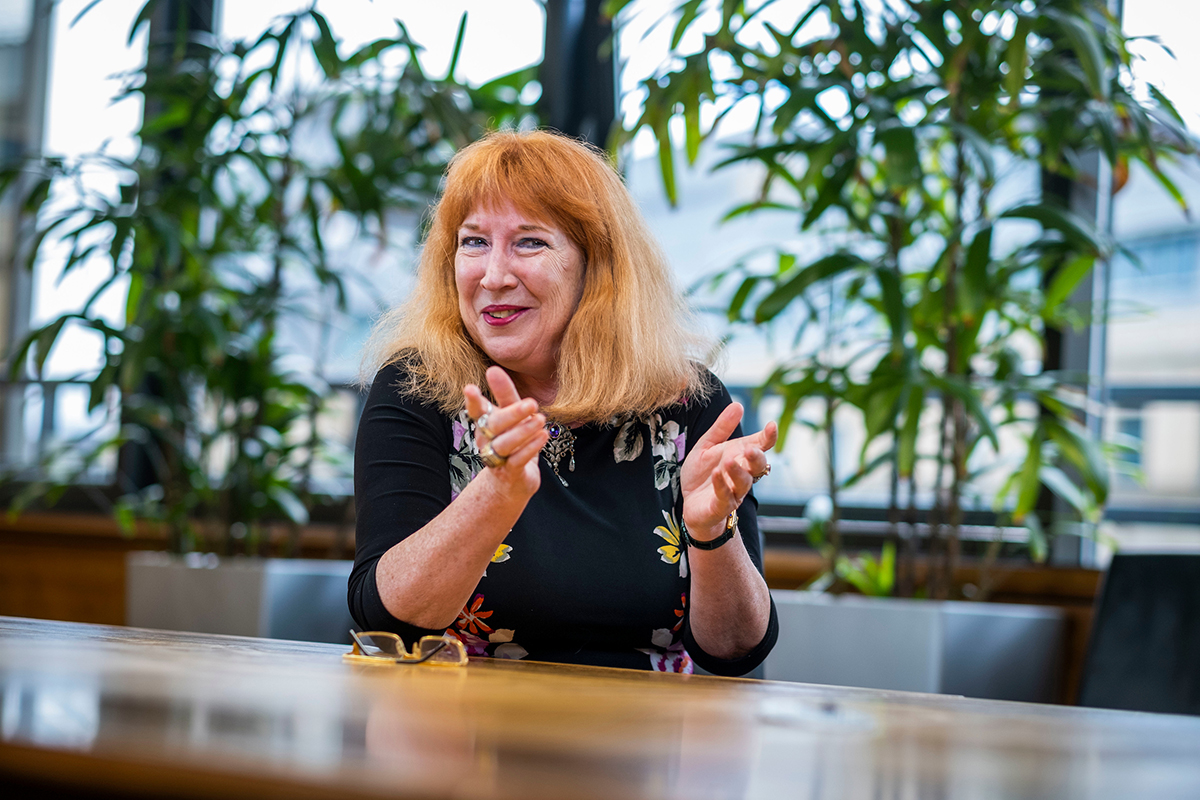 "We need more young people understanding what a career in this industry looks like, so they see people like them and want to become the next generation of construction workers, project managers, architects, engineers. And central to this is inclusion – inclusion of gender, ethnicity, neurodiversity and disability. Get this right and we will have a rich source of skilled people coming into the industry, but we need to move fast."
Paul Kelly, MD of AS Homes (Scotland) and Briar Homes, said that in order to satisfy Scotland's housing needs, we must remain focused on skills and collaboration and continue to navigate the commercial pressures the sector has been acquainted with in recent years.
He added, "At both AS and Briar Homes we are active in the locations where we build, we understand the importance of supporting the local communities. We provide work experience placements to local schools and have increased our involvement with various local authorities and Business Gateway to raise awareness of the opportunities and support access for young people into construction.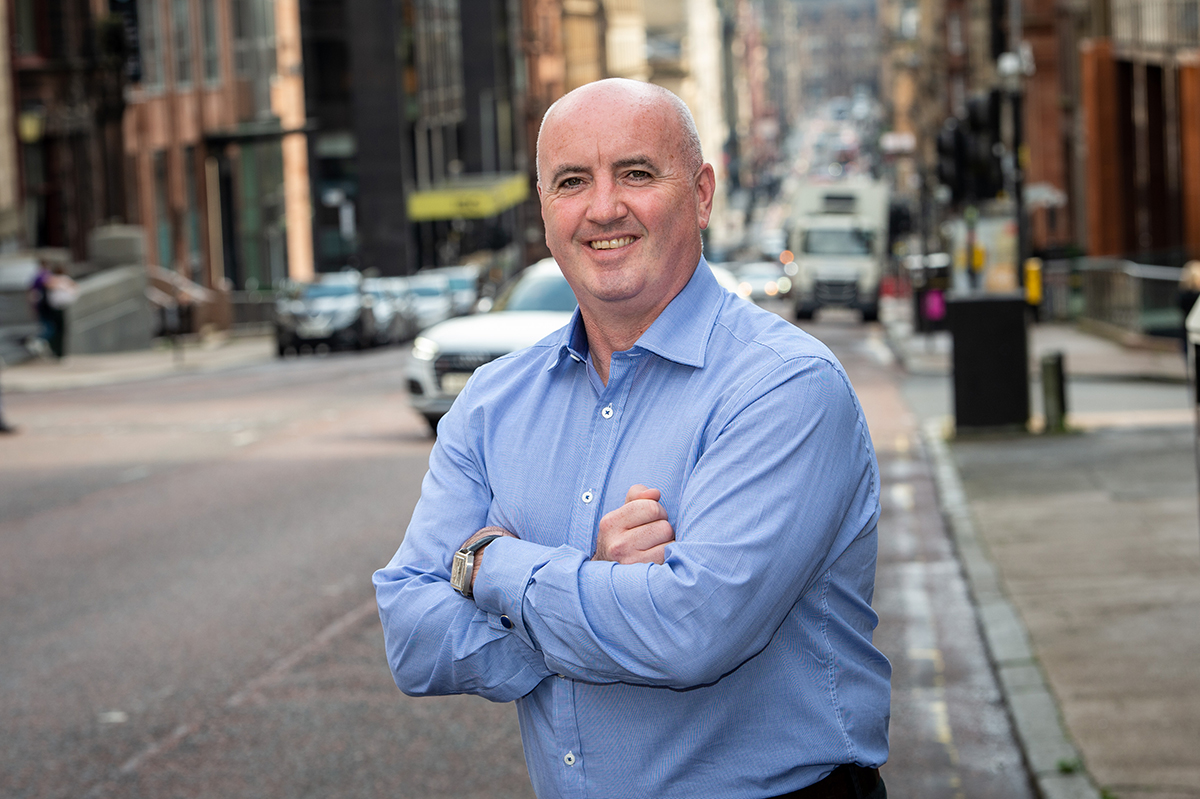 "By encouraging new talent into the sector and successfully forging partnerships, we can continue to deliver sustainable affordable housing to the communities in need of them most. Our future-proof homes are designed to capitalise on their build fabric, retaining heat and minimising loss. By reducing the demand for energy consumption, we provide the occupier and the environment significant savings."
Gordon Cunningham, MD of Paisley-based Clark Contracts, said it seems like the industry has been dealing with volatility for years and it may take some time for the 'overheated' labour market to correct. Despite the uncertainty, the contractor is continuing to invest in its academy to develop and nurture talent at all levels.
"Whilst our secured workload for 2023 is strong and the current level of new opportunities is stable, we are starting to hear anecdotal stories of clients pausing, deferring or scaling back projects," Gordon added.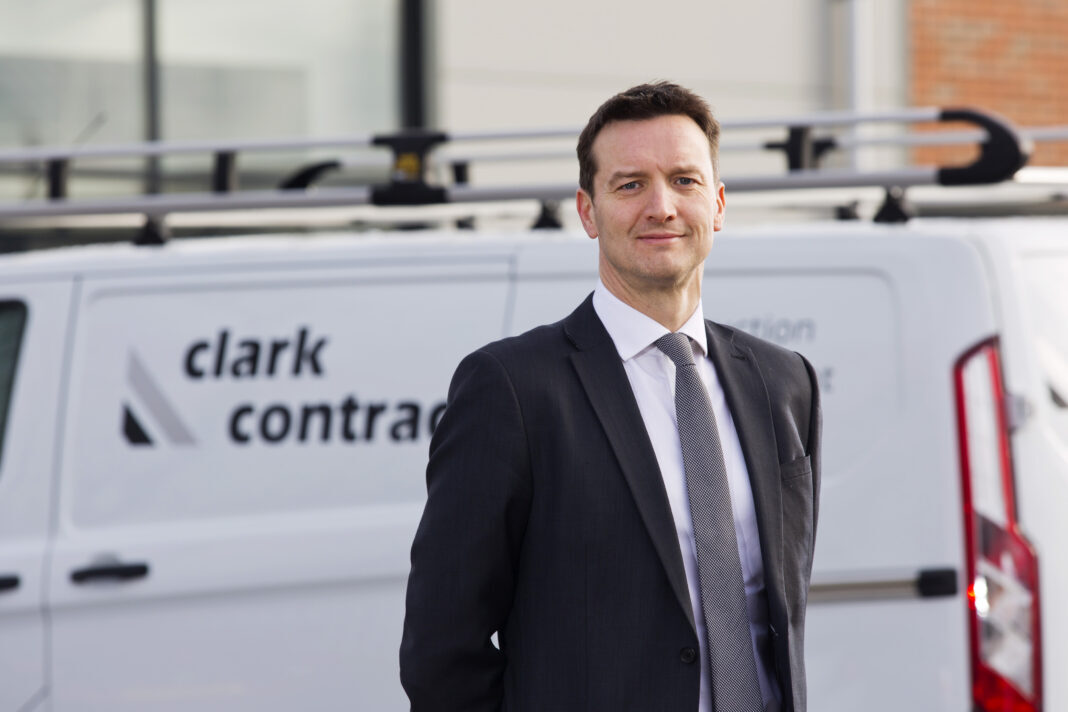 "However, we are thankfully starting to see signs of cost price inflation reducing and in some cases material prices beginning to fall which should it continue will positively impact on project costs."
Alastair Wallace, senior partner at Thomas & Adamson, said the skills issue is that there's not just one reason for it, and more needs to be done to attract a diverse and inclusive workforce.
"It's not about training or even pay, it's just about access to the labour market and, like any sector, there just isn't the availability," he commented. "The challenge facing the industry is determining how that shortage of skills and materials will be impacted by this inevitable downturn in workload and to what extent one will trade off against the other."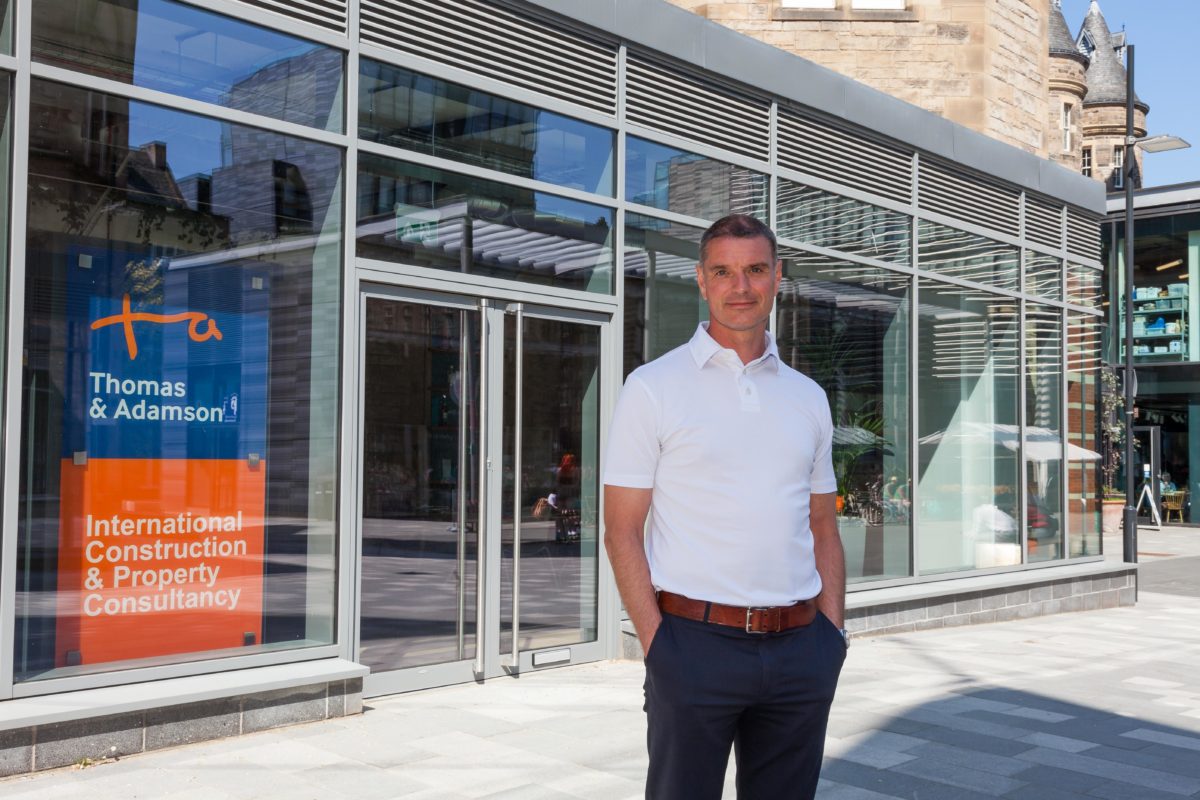 In terms of trends Thomas & Adamson suspect will be 'key' for 2023, the business believes that residential will continue to be strong, but the underlying demand for affordable housing will be worse. The firm expects rent freeze to 'stifle' it in one way, while higher interest rates will do so in another. Thomas & Adamson also expects to see build-to-let developers reduce the number of schemes they are working on due to rising costs and the Scottish Government's plan to freeze rents in the face of the cost-of-living crisis, while there will be a 'significant' percentage reduction in retail space and a shift towards more flexible and multifunctional use.
Paul Winters, director of operations at Akela Construction, revealed the business has invested significantly in innovation and new technologies over the past year, which has brought benefits and time efficiencies across operations. This is something the firm is keen to continue and develop in 2023.
"For our housebuilder clients, there is a real opportunity to harness new techniques to enable further efficiencies and help tackle the housing deficit," Paul explained. "Looking ahead Akela will continue to invest in new techniques for our clients. Speed will likely become a key deliverable, so we are keen on exploring innovation which results in time and cost savings – enabling clients to get on with the job faster.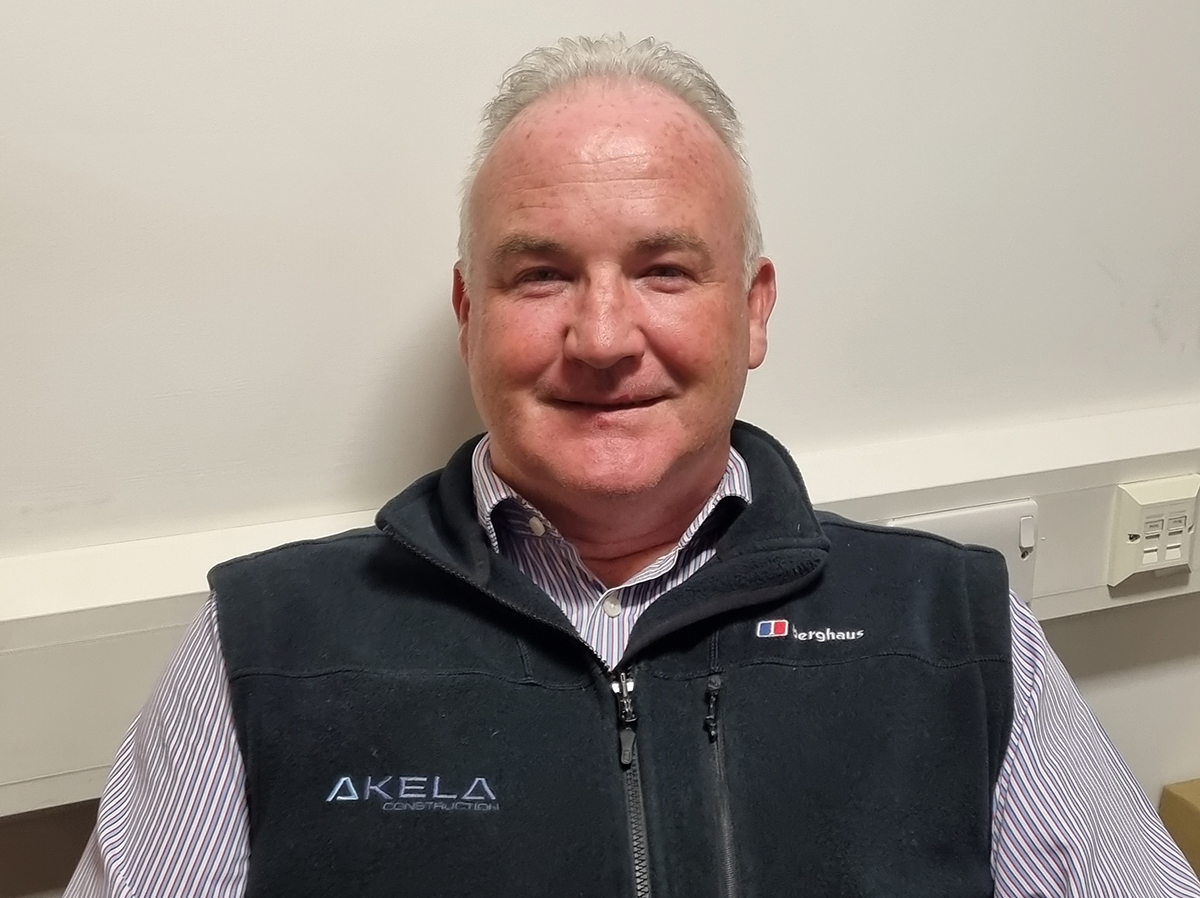 "Investment in techniques, like static cone Investigation, can improve the way in which developers can test the strength and suitability of the ground. These are challenging times but with change comes new ways of working – many of which are resulting in demonstrable benefits for housebuilders."
Dr Brian Williamson, head of growth at Compliance LEV, is focused on health and safety matters and expects to see more attention paid to minimising the risk of site hazards causing respiratory issues.
"Respiratory hygiene is the growing topic as we all appreciate there is a silent killer out there…and it is the air we breathe," he said. "Particulate Matter, better known as PM, is one of the deadliest and it comes in all shapes and sizes. The worst size is PM2.5 which is estimated to be responsible for four million deaths globally every year. It has the ability to travel deeply into the respiratory tract, reaching the lungs or even your blood where it settles. It is estimated the construction sites are responsible for 14.5% of PM2.5.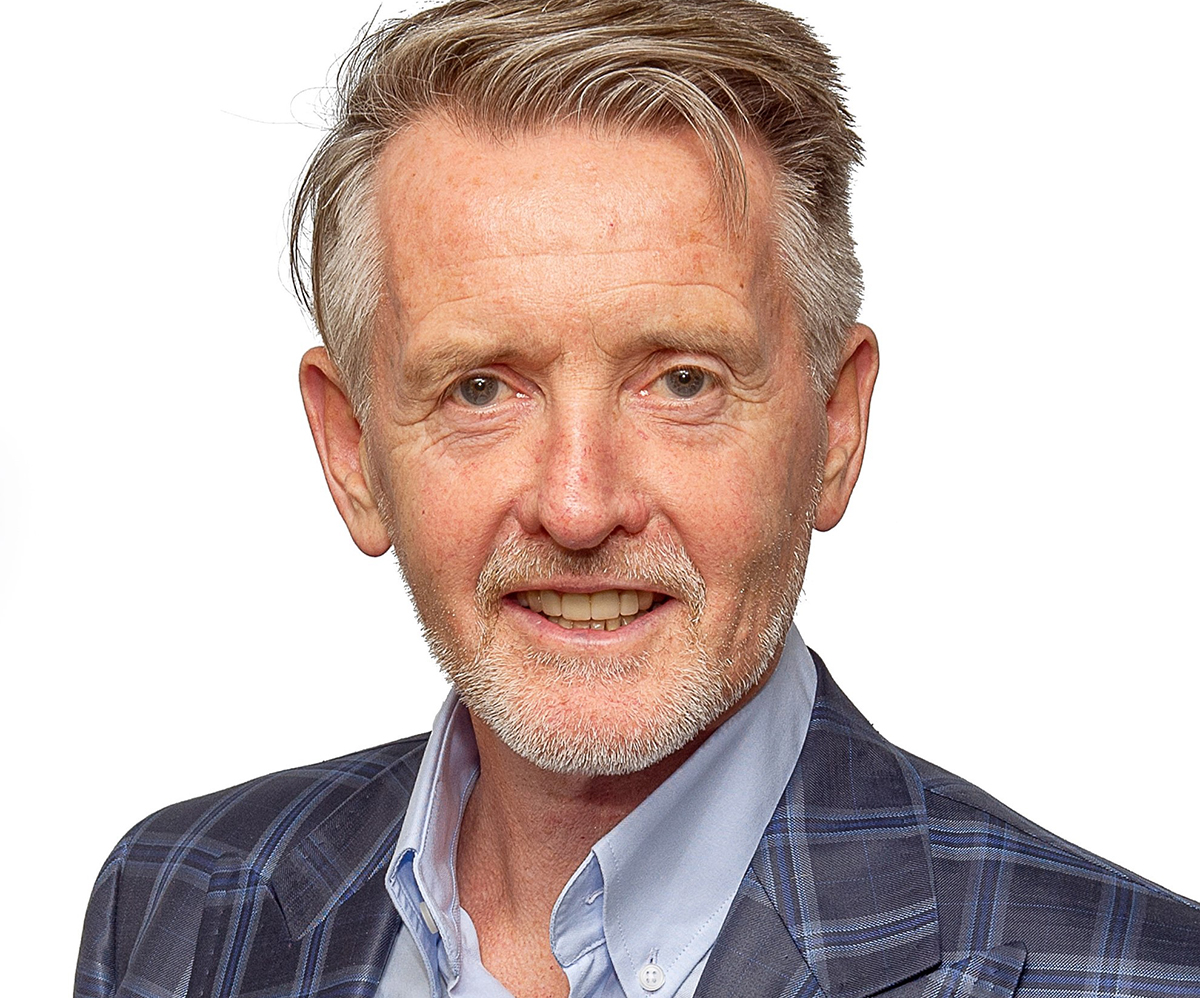 "On building sites hazards include dust from wood, cement, drilling, even sweeping the floor causes invisible particulates to get into the human breathing zone. Stonemasons do not even get off lightly as stone dust is classed as respirable crystalline silica.
"As the HSE clamp down on the worst offenders we can expect to see sites shut down unless they put in place preventative measures or Local Exhaust Ventilation (LEV) solutions. This is yet another piece of compliance requirements for an industry that has seen major movements in compliance requirements in their industry. In the 80s it was noise-induced hearing loss claims that plagued engineering businesses. This has settled down now after companies took mitigation steps. However, the dust has by no means settled on the respiratory hygiene agenda and construction companies need to get ahead of the curve on this one.
Ending on a more positive note, Gillian Thomson, branch manager at Cumbernauld-based MSP Facades, said she thinks that despite a 'jittery' 2022, the UK's cladding sector will be busy in 2023.
"The hugely volatile energy and raw material prices we all saw in 2022 made it a year that most of us are glad to see the back of," she revealed. "Maybe it was the war in Ukraine, the carrousel of prime ministers in Westminster or talk of recession that saw major construction projects being repeatedly postponed.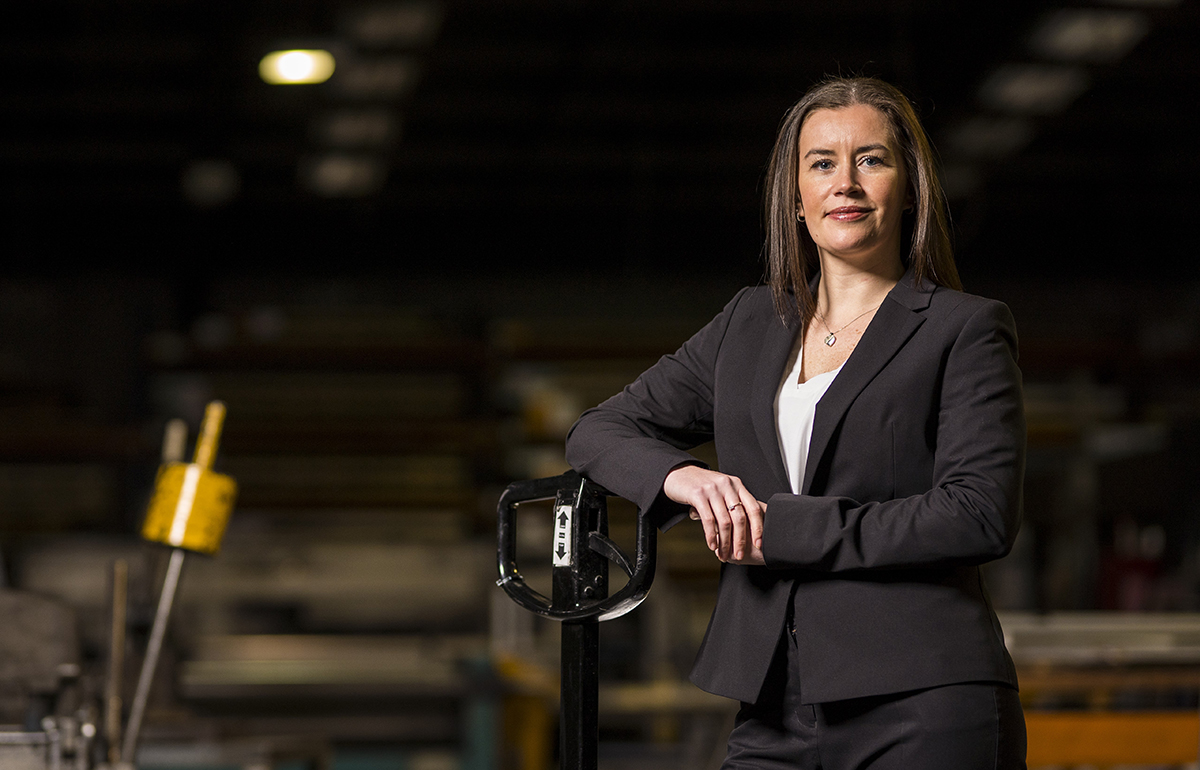 "Happily, our final quarter of 2022 has been one of busiest yet, with developments finally being given the green light thanks to funding coming on-stream, finally enabling us to replace dangerous Grenfell-style cladding with our own safety-assured product.
"It's unusual for us to be this busy in November and December, something we see as a very positive sign that the construction industry is well-placed to avoid recession."