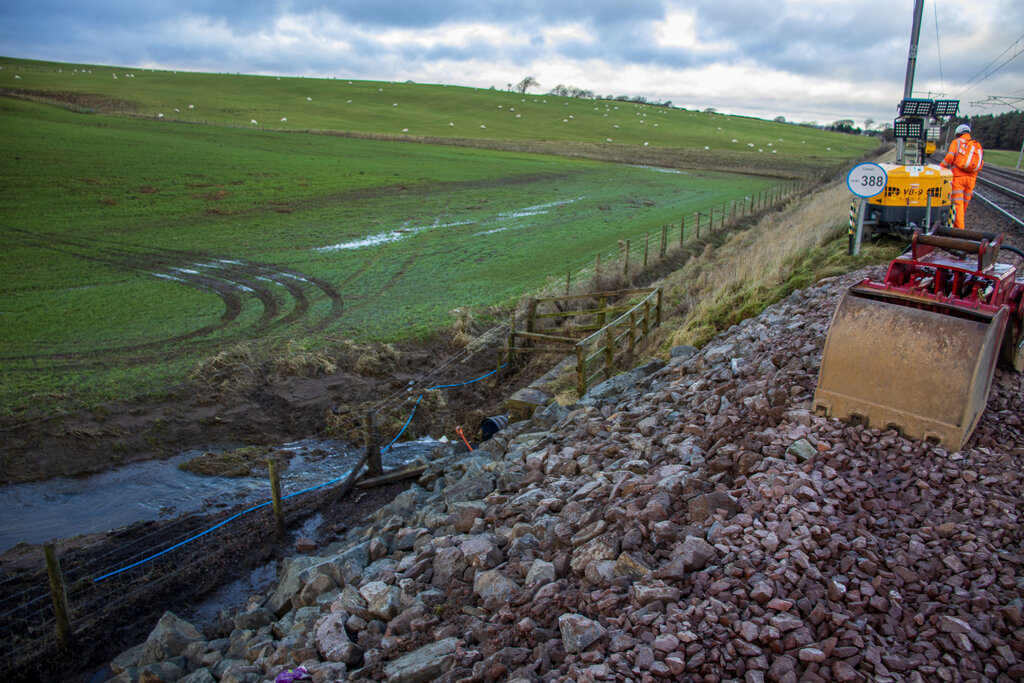 EMERGENCY engineering works to fix flood damage to the West Coast Mainline near Carstairs have been completed, Network Rail has confirmed.
Engineers worked 'around-the-clock' to repair and reopen the line after heavy rain on December 30 caused a landslip beneath the tracks, leading to the foundations of the railway destabilising.
Work was undertaken to remove hundreds of tonnes of loose material from beneath the line, as well as regrading the slopes, and installing over 300 tonnes of new stone to stabilise the embankment.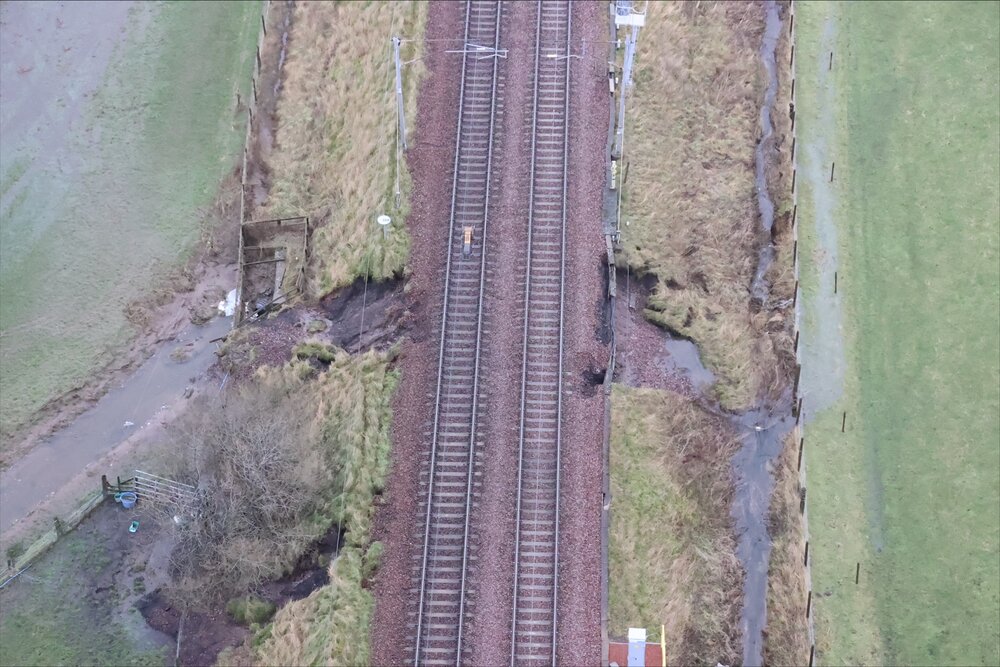 Liam Sumpter, Network Rail Scotland route director, said, "Our engineers have worked as quickly as possible to complete these repairs and reopen the railway. This was a very challenging project, with hundreds of tonnes of material having to be removed and significant repairs made to over 40 metres of the railway. We appreciate the inconvenience the closure of the line has caused and we thank everyone for their understanding during these recovery works."
Barry Milsom, executive director of operations and safety at Avanti West Coast, added, "We're pleased the West Coast Mainline has now reopened north of Carlisle following repairs to the tracks and would like to thank our customers for their patience and understanding while Network Rail carried out this urgent work."