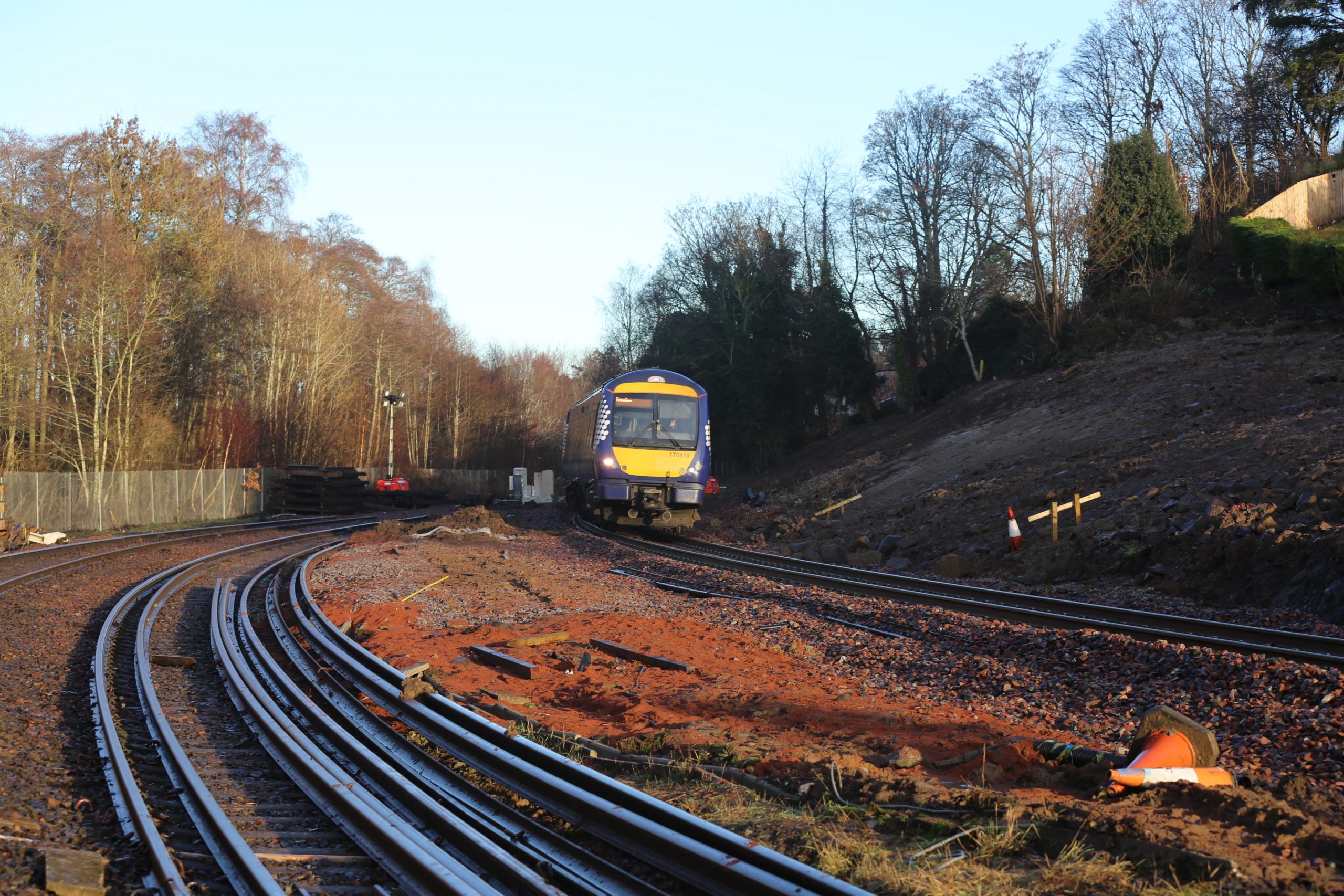 JOURNEY times on trains between the central belt and north east are set to be faster after engineers completed a 'major' milestone on a £6.8 million project near Perth Train Station.
The Network Rail initiative is part of an ongoing investment by the Scottish Government in the country's railway, with it aiming to reduce journey times, boost connectivity, and enhance capacity for both passenger and freight trains.
Work first got underway on the recently completed milestone in March last year, with it involving track work east of Perth Station at Barnhill – a historically constrained section of the route next to the River Tay.
Working with contractor the Rail Systems Alliance, Network Rail undertook a nine-month programme of alignment work to replace a curved section of track by installing a new single line and also remodelling the junction by replacing switches and crossings. This allows an increase in line speed for trains from 20mph to 50mph on this part of the route.
Chris Sharkey, Network Rail programme manager, said, "Completion of work at Barnhill represents a significant part of enhancement work that provides tangible benefits for our passengers and freight customers. Ultimately, the work enables smoother, faster journey times and more resilience on the network, particularly during times of disruption.
"This was a challenging location to work in, given it is constricted by the existing railway infrastructure and I'm delighted the team achieved this key milestone on time."
With work at Barnhill complete, Network Rail said that the team is focused on the next phase of  activity which involves installing a new cross over south of Dunblane station to further improve operational resilience.
The existing turnback facilities for trains at Dunblane constrain the timetable and network resilience in this location, the organisation added. It explained that, by installing the new cross over, it will help eliminate these issues by reducing the time is takes for a train to move up the line and significantly improve the diversionary capability when work is completed in advance of the May 2024 timetable.