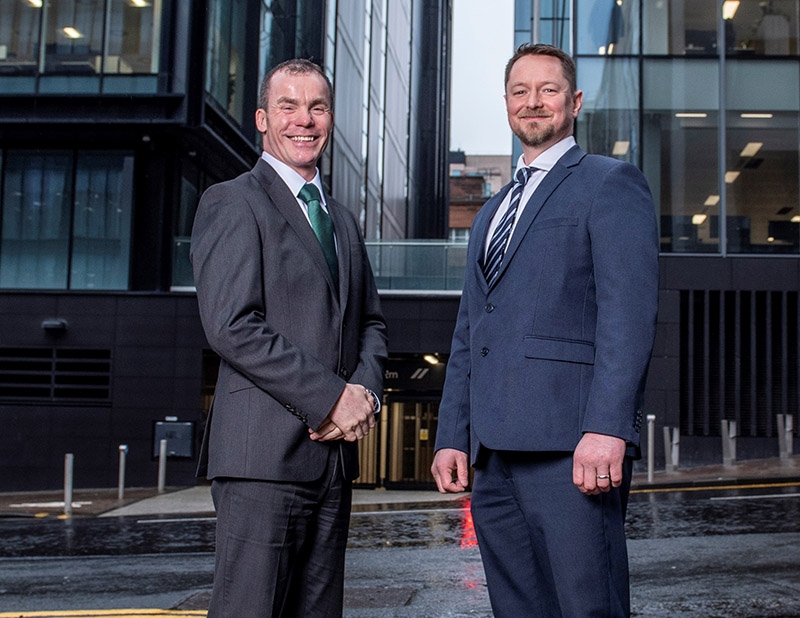 DM Hall has confirmed the appointment of two new partners.
Martin Elsby, formerly director of the chartered surveying firm's national building consultancy and Ian Davidson, formerly director of the company's east of Scotland commercial agency arm, join the firm's 126-year-old partnership, taking its number to 26.
Martin, who joined DM Hall in July 2019, is a chartered building surveyor with over 20 years' experience gained across a range of property sectors throughout the UK including commercial, industrial, retail, leisure, healthcare, education, transport and utilities. His experience includes project management, contract administration, pre-acquisition surveys, building condition surveys, dilapidations and related legal, technical and statutory advice to property owners, occupiers and investors.
He said, "DM Hall is a great Scottish firm with a proud record of achievement over the past 125 years and I am proud to have been appointed a partner. I will continue to do my utmost to maintain and, if possible, enhance the firm's nationwide reputation for integrity, professionalism and client service."
Ian qualified as a chartered surveyor in 2001 and worked for two years at DM Hall in 2005-2007 before leaving to join Lambert Smith Hampton where he ultimately became head of office. He re-joined DM Hall in December 2020.
"I have long admired DM Hall's culture and approach to business and am delighted to have been invited to join the partnership of such a highly respected firm," he commented.
Managing partner John McHugh said, "In Ian and Martin, we have two outstanding talents whose professionalism shines through everything they do. We are delighted to welcome them to our Scotland-wide partnership and trust that they will continue to provide the highest possible level of client service over the coming years."