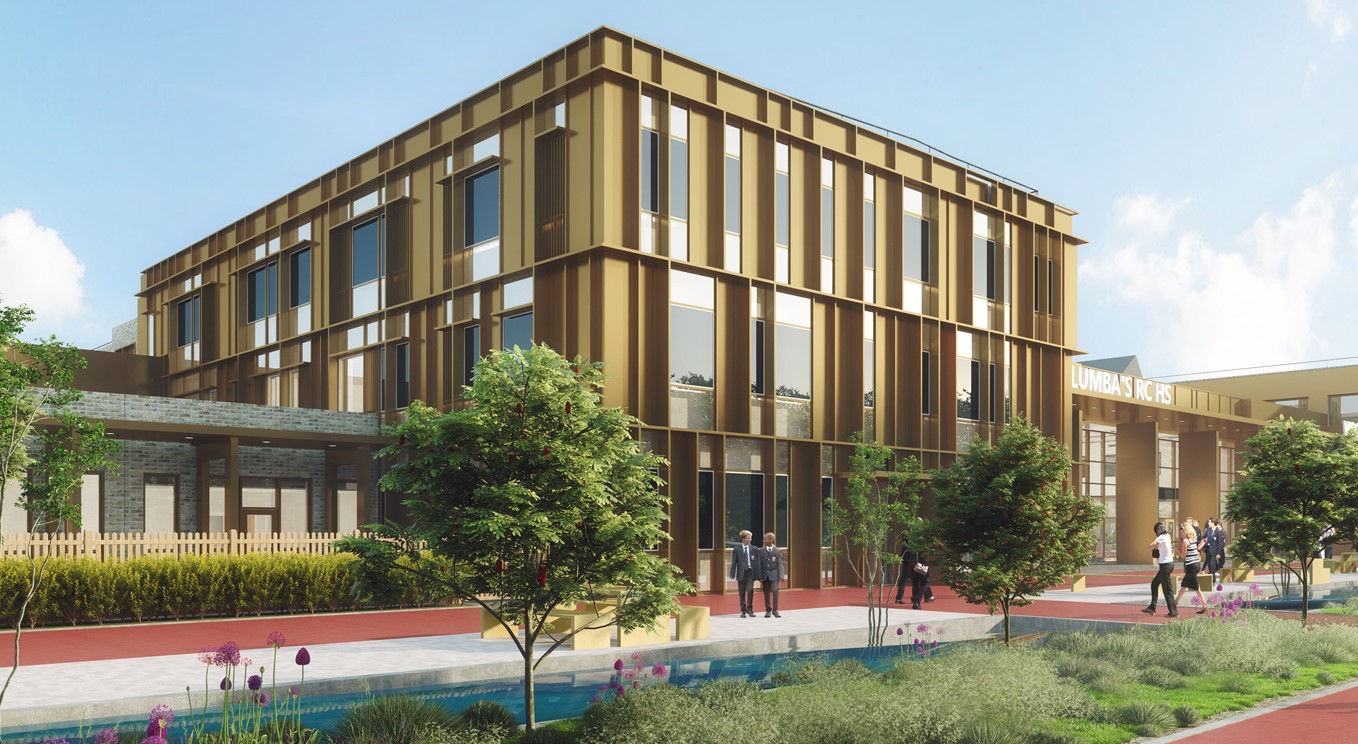 FIFE-based Deanestor has secured its largest contract to date in the education sector after being awarded a £5 million project for BAM to manufacture furniture and fit-out the two high schools on the new Dunfermline Learning Campus.
The Deanestor team will supply and install more than 42,000 items of loose and fitted furniture for St Columba's RC High School and Woodmill High School. Both schools are relocating to the new campus, which is due to open in 2024.
The project forms part of a wider learning campus development, which will also see the construction of the new Fife College. The project is being delivered by hub East Central Scotland.
Ramsay McDonald, MD for Deanestor in Scotland, said, "This is our largest school fit-out contract to date and we are even more thrilled that it is local to our Scottish headquarters in Dunfermline. We are pleased to be playing our part in such a visionary and ambitious education scheme which will provide world class facilities for students, the local community, and businesses across the region."
Designed by AHR, AECOM and Rybka, the 27,000 sqm scheme will offer a consolidated approach to learning and life skills.
The new co-located high schools will retain their independence and identities with shared core facilities, such as assembly halls, dining space, outdoor education zones, and multi-purpose sports pitches.
Deanestor will manufacture a range of education furniture including teaching walls, storage solutions, worktops, shelving, and kitchen units. The team will fit-out over 500 rooms across both schools and the shared facilities.
The interior design theme is based around the principles of openness, connectivity, and inclusiveness. The colour palette will reflect the branding and identities of both schools and will use greys and muted shades of green and blue to echo the local landscape, the history of Fife, its industrial heritage, and growth of the area. The fitted furniture and joinery will be finished in white and different tones of grey.
Facilities at the campus will include learning plazas to promote collaboration, digitally-enabled learning zones, outdoor learning areas, break-out booths, and a learning lab featuring performance analysis, media studio, recording booth, food technology, and creative project space.