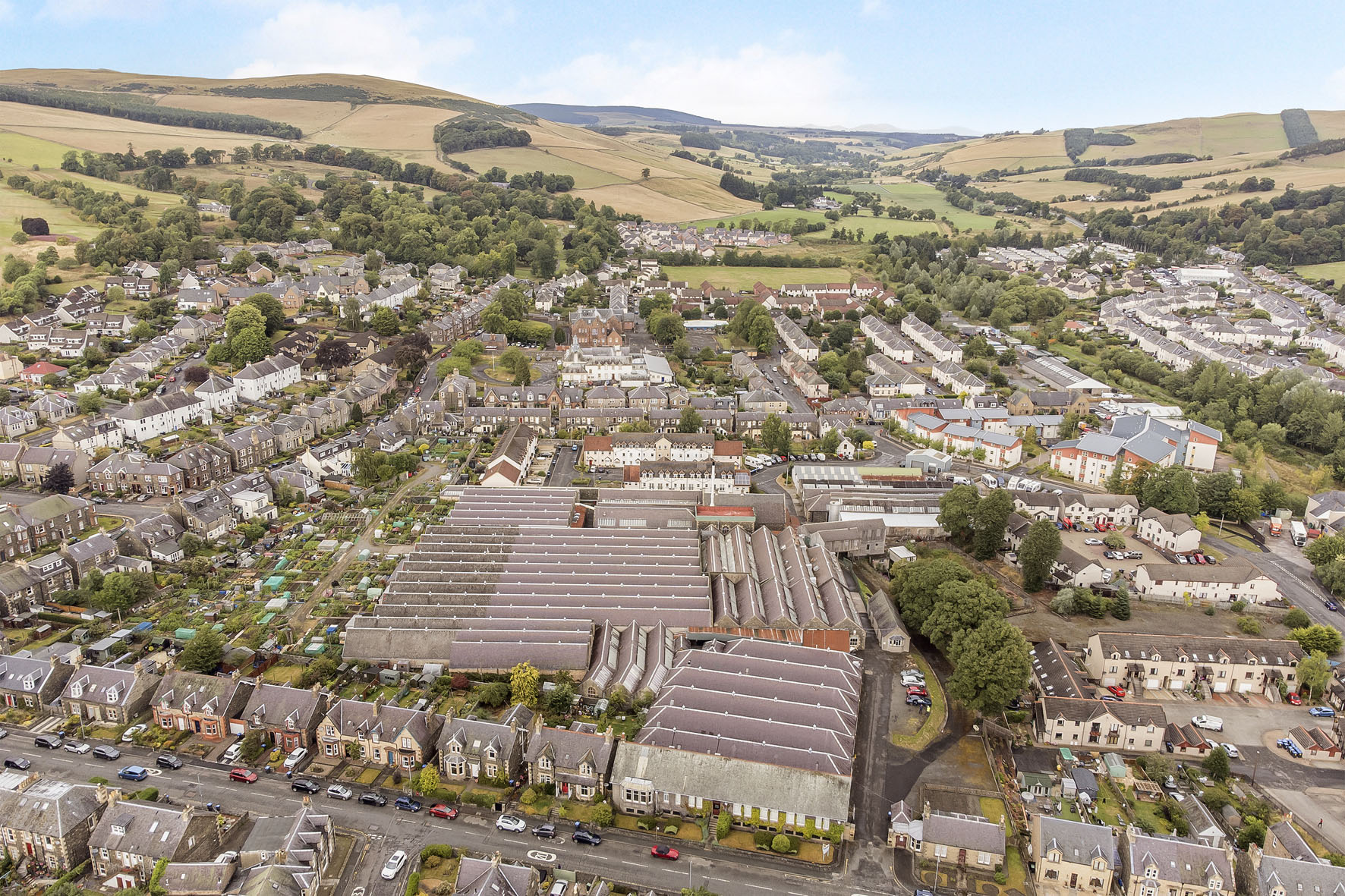 A consultation event is set to be held on plans for a residential and mixed-use regeneration of a former woollen mill site on March Street in Peebles.
To be hosted by Edinburgh-based developer, Whiteburn Projects, on February 9 at Eastgate Arts Centre in Peebles, the event will act as the first of two updates to the local community on the plans.
The 2.24 hectare site in the centre of Peebles dates back to around 1884. The two events will give the developer the opportunity to share its proposals for the development with members of the public and other interested parties.
They will also be an opportunity for the local community to share their views and give feedback as the detailed designs for the development evolve over the coming months, Whiteburn Projects added. 
As part of the overall vision for this development, the firm is preparing to deliver a range of contemporary private new homes as well as affordable homes. The development will also see the modernisation of the Lodge Gatehouse.
Whiteburn Projects added that the final mix and scope of the development will be determined following the completion of the public consultation process, together with ascertaining a viable use for the retained buildings of historic interest. 
Roger Bainbridge, director of design and delivery for Whiteburn Projects, said, "March Street shows our continued commitment to deliver quality homes for local people in the Scottish Borders. We have a proven track record of regeneration of brownfield sites with our successful completion of our Caerlee Mill development in Innerleithen.
"As part of our local community engagement process, our first public consultation event will take place on Thursday 9 February 2023 at the Eastgate Arts Centre, and this will allow us to update the local community on our plans. It is also an opportunity for us to take the local community's views into consideration as we develop and finalise our proposals for the site. 
"March Street is a fantastic location, a short walk from the High Street and amenities of the town, it is a true 20-minute neighbourhood. We look forward to engaging with all key stakeholders as we develop our proposals to create a vibrant and beautiful place to live. It is our aspiration that our proposed development at March Street will provide a natural extension to the existing and vibrant community of Peebles, delivering a choice of new homes that will appeal to local people or those who want to enjoy the fantastic quality of life living in this Scottish Borders town.
"We are fully committed to a programme of engagement with local communities and key stakeholders throughout the lifetime of our developments. It is important to us that we begin this process as early as possible in the overall project to allow us to understand and consider the views from as many interested parties as we can. The first of our two planned community consultation events allow us to get that process underway."