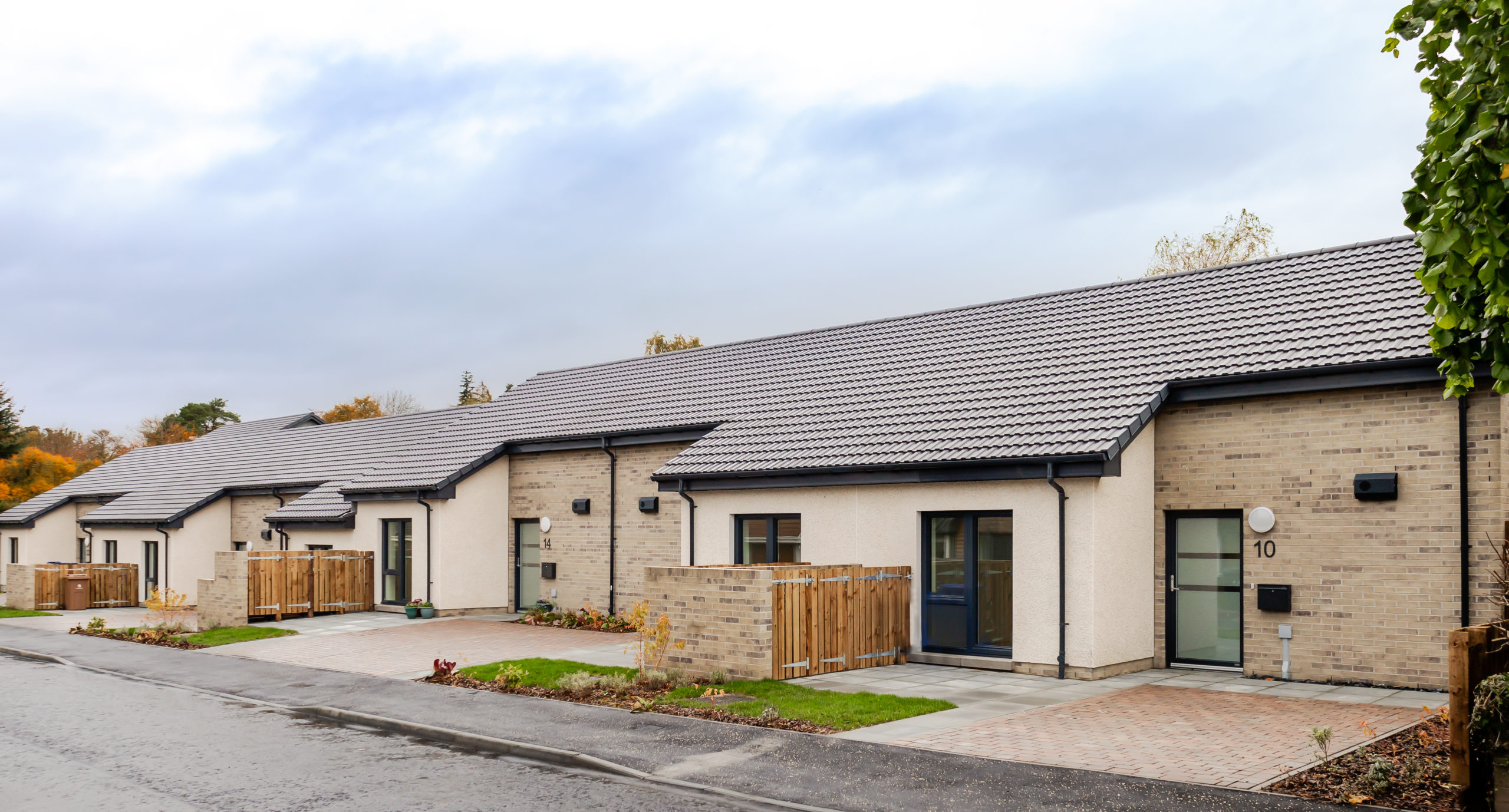 CRUDEN Building Scotland has completed a Passivhaus development in the village of Drymen in Stirlingshire.
It is the first social housing development in Scotland to have Passivhaus certification, with it comprising 15 homes designed by ECD Architects and delivered by Cruden Building Scotland on behalf of Hanover Scotland.
Each home is fitted with mechanical heat recovery ventilation and solar photovoltaics, with triple-glazed windows also having been installed to reduce the need for additional heating.
Cruden Building Scotland explained that, by using these more sustainable building methods, each home will use up to 90% less energy for heating and 70% less energy in comparison to conventional building equivalents.
Allan Callaghan, MD of Cruden Building Scotland, said, "Building Scotland's first Passivhaus development has been a great achievement and a testament to the hard work and commitment of our team. At Cruden Building, we aim to drive change in the industry by building high quality homes which bring sustainable benefits to the local community and these new, affordable homes fully embody this vision.
"Alongside our delivery partners, we identified new ways in which we could make these homes as user friendly and energy efficient for our tenants as possible. As well as incorporating more efficient heating and energy systems, each home has been specially constructed using standard house kits to streamline the building process and reduce the need for additional materials. Bringing all of these solutions together as one, we've been able to maximise the positive impact that our new homes will have on the environment and surrounding communities, as well as providing tenants with a significant savings on energy bills."
Angela Currie, CEO of Hanover Scotland, added,"Hanover is delighted that our project at Drymen has successfully gained Passivhaus accreditation. Never before has energy efficiency and fuel poverty been more important given the current energy crisis. I am pleased that the incoming and returning tenants' fuel bills will be as low as they could possibly be. This site has special significance for us given that it was Hanover's first development when we became independent in 1979 and it provides much needed high quality social housing in this rural location."