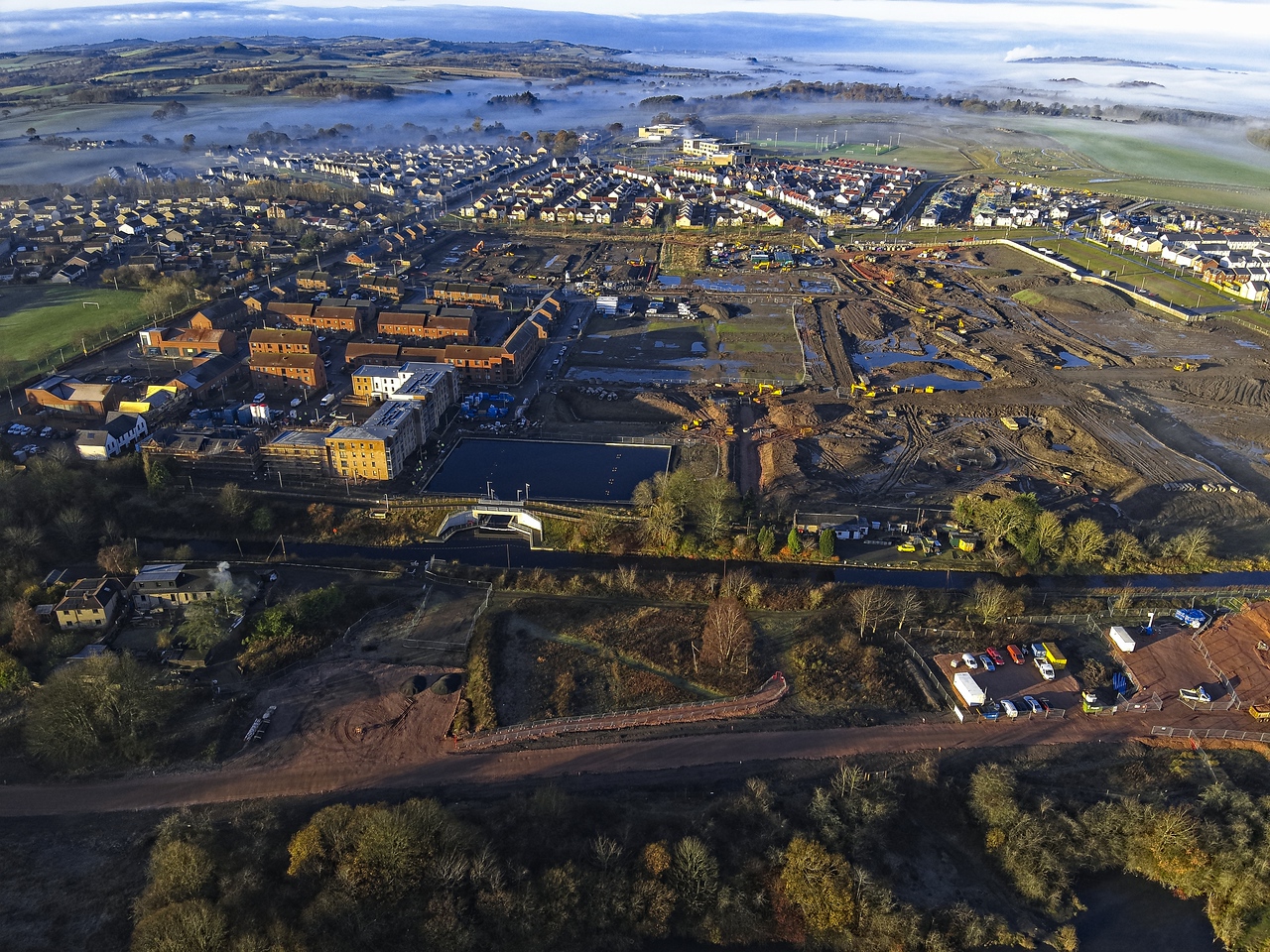 WINCHBURGH Developments Limited (WDL) has relocated its offices to be at the centre of the expansion of Winchburgh Village.
The 1,900 sq ft office space forms lot 1 of a dedicated commercial block, built and leased by J. Smart & Co. A further 772 to 3,837 sq ft of retail/commercial units will be found on the ground floor.
The office comes equipped with capacity and cabling for an EV charging point in the car park and uses zero carbon air source technologies throughout, bringing it in line with WDL's long term sustainability targets. It is also located close to the newly built marina on the Union Canal, with 'high quality' landscaped civic space and new café/restaurant facilities soon to be completed nearby.
John Hamilton, chief executive of Winchburgh Developments, said, "We're really pleased to be right in the heart of Winchburgh's growing masterplan. This location provides us with a long term base in the centre of the existing and emerging community. It also means we can be a point of contact for our network of partners on site and the wider community. As we continue to navigate hybrid ways of working, the mix of open plan design with dedicated meeting spaces, provides the ideal hub for our partners and contractors to meet and hot desk."
Commenting on the company's agreement with Winchburgh Developments Limited, Duncan Tait of J. Smart & Co, added, "We were delighted to have the opportunity to invest in Winchburgh and to welcome Winchburgh Developments as a key tenant in our latest commercial development. The building completes the final corner of a prominent neighbourhood retail centre in the town, and we look forward to letting the remaining ground floor retail/commercial units which are currently being marketed by Burns & Shaw Property Consultants."
The Winchburgh masterplan, centered upon the Union Canal, provides direct access to woodland walks, and the Shale Trail. It lies 12 miles from Edinburgh, with roughly 800 homes having already been built and occupied to date.