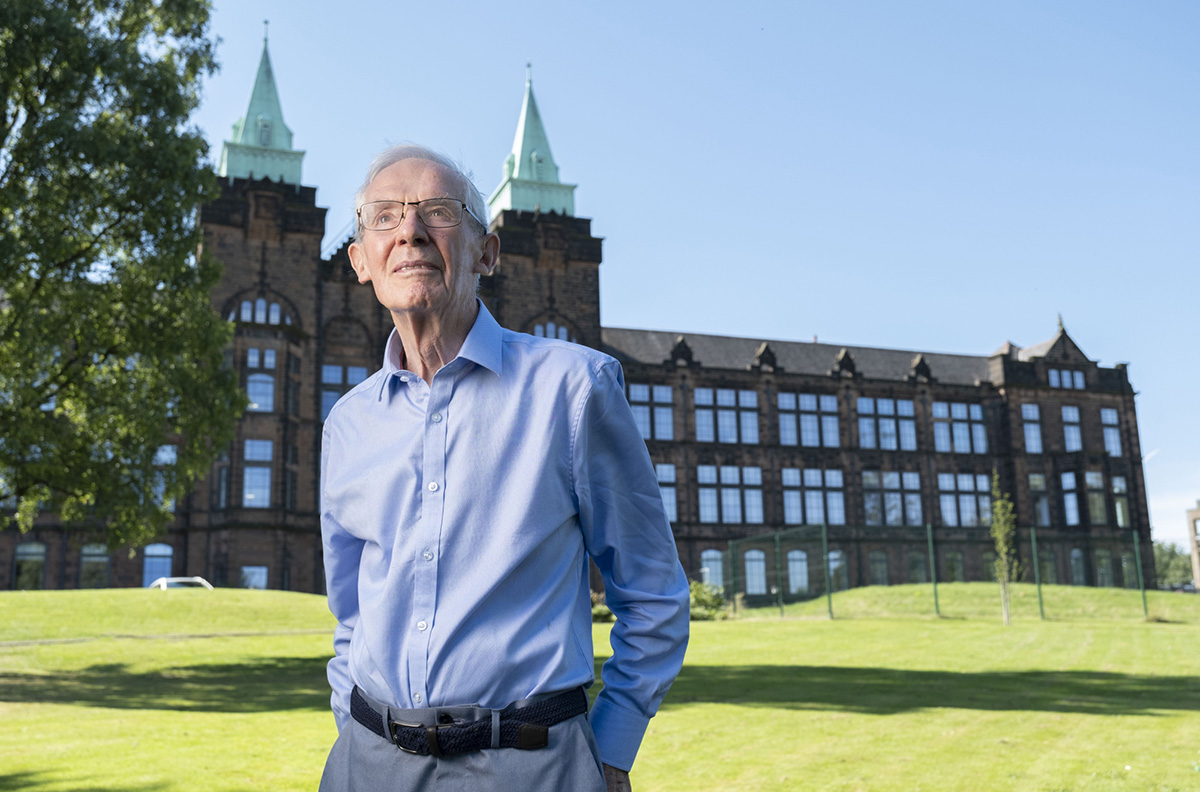 CALA Homes (West) has unveiled new apartments at its Jordanhill Park development in Glasgow, named after the last principal of the Jordanhill Teaching College.
The Thomas Bone Apartments comprise a collection of 18 homes across four levels with a variety of one, two, and three-bedroom apartments as well as penthouses.
The man the building is named after made a VIP visit to Jordanhill Park to view his former office in the David Stow building, which sits further up the development, and look at the progress of the west end development.
Liana Canavan, sales and marketing director of Cala Homes (West), said, "It is a great honour to be able to name these new apartments after Dr Thomas Bone, the last principal of the Jordanhill Teaching College. Alongside his family, Dr Bone visited Jordanhill Park on what was the 50th anniversary of his appointment as principal. It was wonderful to step back in time for all of us, especially Dr Bone as he reflected on his 20-year career, sharing with us many stories from his past, the David Stow building and its grounds, which we now call Jordanhill Park."
During his visit Dr Bone said, "Returning to the Jordanhill has brought back very welcome memories. It barely feels like it was 50 years ago when I took on the position of principal. Those 20 years were some of the best of my career, I am thrilled to see that – with Cala's efforts – its vibrancy will carry on in a different guise."