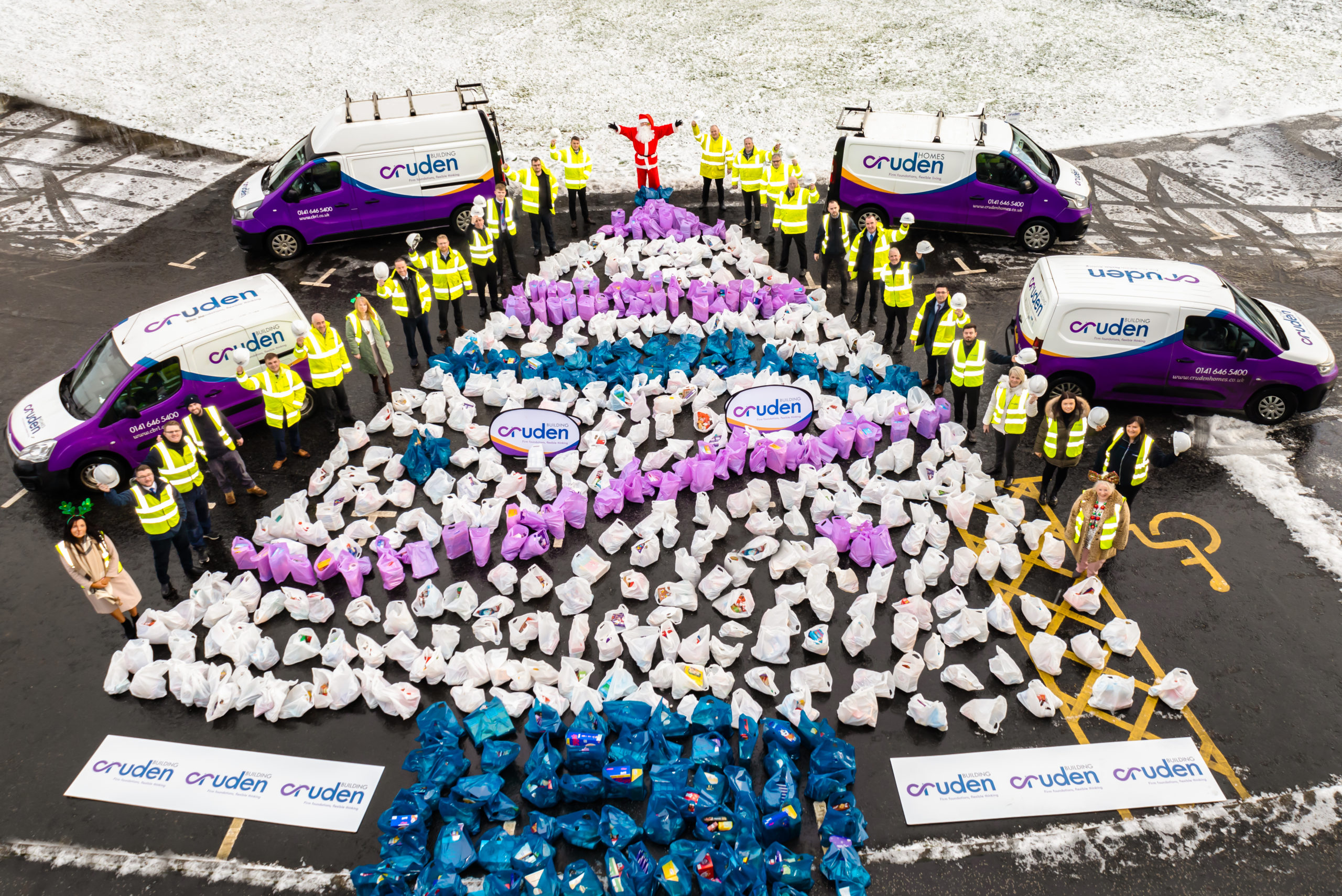 STAFF at Cruden Group have come together for a third consecutive year to collect vital food, toy, and cash donations to give back to communities across Scotland this Christmas.
The firm's annual foodbank campaign was launched in November, with staff also donating gifts and household items for those struggling this Christmas.
On December 16, a total of 7,000 food items – equating to over six tonnes – were collected and distributed across eight community foodbanks with the help of The Trussell Trust. A cash donation of £11,000 has also been raised to help those in need over the winter months – of which £5,000 was donated by the Cruden foundation.
Samantha Stapley, chief operating officer at The Trussell Trust, said, "We're extremely grateful for the ongoing support that we have received from Cruden Group. With the current cost of living crisis, times are harder than ever for everyone, but even more so for those who are already unable to afford necessities like food and heating.
"The donations that our network of foodbanks have received from Cruden will provide a lifeline to many and help to shine a ray of light on local families who would otherwise be struggling at this time of the year. Thanks to all of the team for their generosity."
Steven Simpson, group MD at the Cruden Group, added, "Our Christmas foodbank campaign, in partnership with The Trussell Trust, had a huge impact on local lives last year. This year, amid the cost of living crisis, we wanted to once again do our utmost to support the communities we work in over the festive period and make an even bigger impact.
"The generosity, sheer determination and community spirit of our team, our customers and our supply chain partners has been humbling. I'd like to say a big thank you to everyone who contributed for the kindness they have shown, and to The Trussell Trust for helping us to widen our impact where it's needed most. It's heartwarming to see so many of our staff members committed to helping others and this embodies the Cruden Group's ongoing dedication to creating social positivity in the communities we serve."