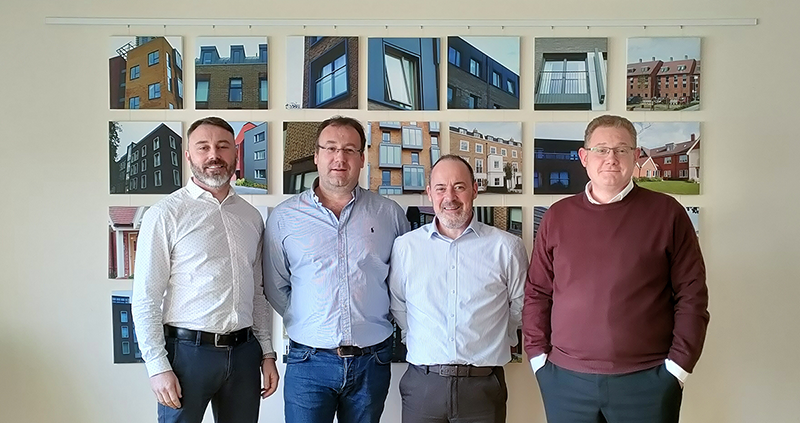 Glasgow-based Russell Timber Technology, a manufacturer of precision engineered timber and alu-clad windows and doors, is marking 55 years in business this year. The firm can trace its roots back to 1888, but in 1967 John A Russell (Joinery) Ltd was founded by John A Russell, father of Russell Timber Technology's current MD John Russell. Here, John Russell Jnr explains why, as the firm celebrates a special anniversary, the keywords that stand out are longevity, strength, experience, quality and trust.   
Longevity: 
There are not many UK manufacturers left, let alone Glasgow manufacturers, who continue to grow and build upon the reputation of and success of our Glasgow plant for over 50 years. Our aim and strategy are focussed on marking this longevity and to ensure the company continues to strive towards the next 55 years and beyond.
Strength:
We are proud to say that we have been incredibly resilient as a team over the past 55 years, primarily through the last few Covid years. Strength is an asset that has shone through the people of our business, our customers and the solution focussed approach we adopt.
Strength is also the foundation of our products. This makes us a leading UK business for external window, glazing and façade solutions, not to mention our extensive range of third party accredited, and compliance-led fire door solutions.
Experience:
The experience and dedication within our teams are what enable us to stand apart from others; our commitment and hard work are celebrated within these 55 years. We celebrate each staff member, whether it's your first week or the 55th year!
Quality:
Russell Timber Technology products and ethos are intrinsically linked to quality. Our quality of workmanship is exquisite, and our design and installation service is second to none. As you would expect, quality lies deep in the heart of our business but shines through as a value that we cherish and celebrate today.
Trust:
This is the cornerstone of our business and flows through our objectives from an employee perspective to lead and guide the company to our customers, where we are trusted to deliver many projects from conception to successful completion. Our knowledge and expertise in façade, infrastructure, and life-safe fire door solutions products protect clients and tenants. This is an integral part of what we do and one which we cherish as a business to deliver.
Reflecting on our heritage, I know my father, John A Russell, would be proud of how far we've evolved. On these occasions, it's always important to reflect on those who travelled this journey with us but aren't here today.
Looking to the future and despite strong challenges, we have an exciting year ahead, with strong plans for further company growth – watch this space. More updates to come early next year.
I would like to say a big THANK YOU to our staff, our clients, suppliers, contractors and everyone we work with for making the – the past 55 years has been an incredible journey and we look eagerly to the future together!