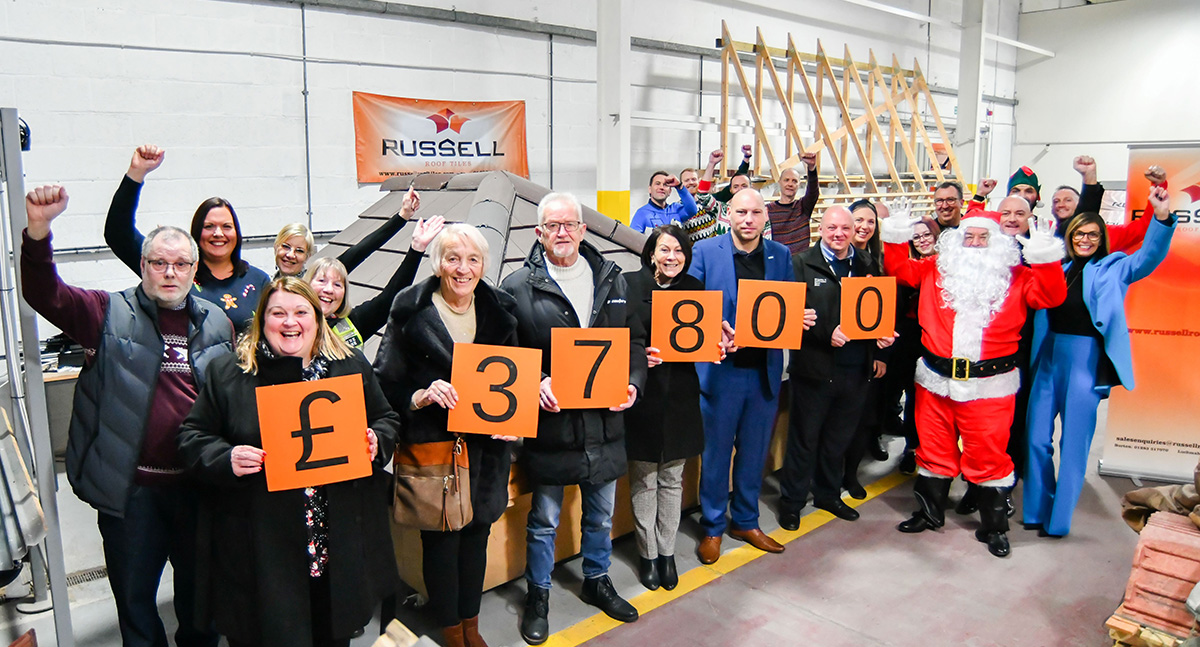 PITCHED roof tile manufacturer Russell Roof Tiles has helped bring festive cheer to charities close to its Burton and Lochmaben sites after donating a whopping £55,300.
The company has presented a number of its Burton charities with a £6,300 donation at a special event held at its site on Wetmore Lane, which is set to be followed by an event at its Lochmaben base.
The charities are Burton and District Mind, YMCA Burton, Burton Albion Community Trust, Winshill Neighbourhood Resource Centre, Staffordshire, Shropshire and Cheshire Blood Bikes and Hillfield Animal Home, all of which support either the homeless, mental and physical wellbeing or animal welfare organisations.
The company has raised a total of £55,300 this year as part of its 'Give 4 Good' project as part of its celebrations of independence. To mark the occasion the business and its team of 160, based in Burton and Lochmaben, challenged themselves to raise £50,000 for charity, more than double what they'd ever raised before.
Over the last 12 months, the manufacturer and its teams have taken part in a range of challenges including a bake-off, golf day, football tournament, paddleboarding, firewalking, climbing, and a sponsored haircut.
The initial target was exceeded after the company hosted its final event, the annual quiz night in November at the Pirelli stadium.
MD Andrew Hayward said, "We try and support a spectrum of different causes that are local to our sites and are carrying out critical care within our community. It was a pleasure to announce how much we'd raised, and we're humbled by the response of those we've donated to this year.
"It's been a tough one for everyone, but with a lot of hard work, determination, and support from not only colleagues, but our friends, family, customers and suppliers, we've helped make a difference to our community."