THE use of artificial intelligence to monitor puffins and salmon near to key energy projects has won the Best Innovation category at this year's Scottish Renewables, Scottish Green Energy Awards.
SSE Renewables, Microsoft, Avanade, and NatureScot joined forces to launch the technology last year. Puffins were initially monitored around the Scottish coastline in a successful trial run to track their numbers.
Since then, it has been used on a number of species recognition projects across SSE Renewables' sites. Consisting of cameras that gather footage and automatically detect and count the species being monitored, the AI technology enables the collection of 'valuable and accurate' data to allow the environment near to projects to be protected.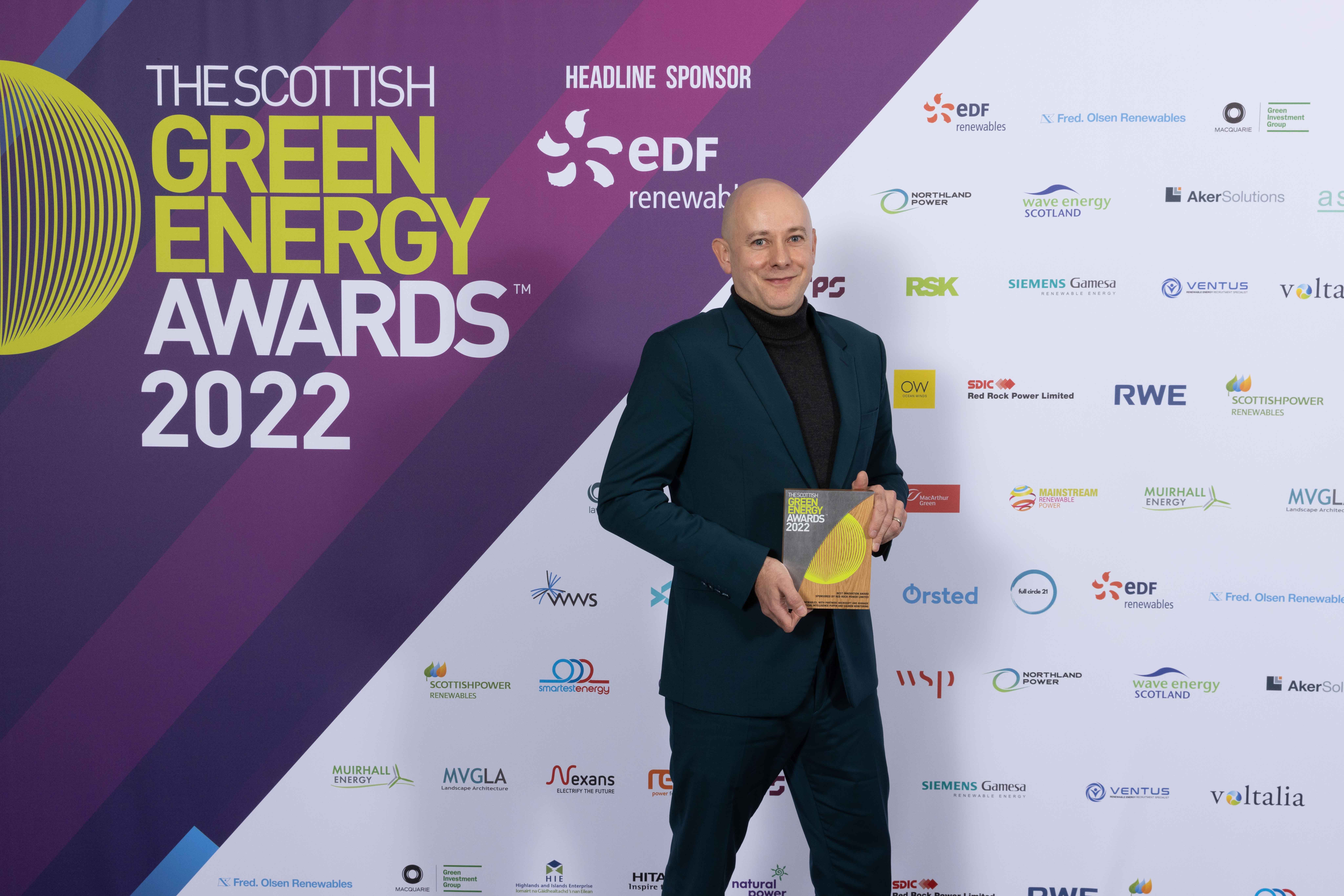 Oliver Abell, SSE Renewables head of digital ventures, said, "This award is well deserved recognition for the innovative partnership formed with Microsoft, Avanade and NatureScot. The level of species data we're getting from the use of AI technology compared to traditional methods is unfathomable and it is truly groundbreaking, so we're honoured to have won.
"This is a world first in terms of actual environmental monitoring and the use of artificial intelligence is growing across the company. The aim is to truly understand whether the actions we're taking to mitigate the impacts we have on local environments are as successful as we would like them to be and we have worked with a number of our internal experts across our operations and environment teams to optimise the technology. We're excited to continue this partnership with Microsoft, Avanade and NatureScot, and look forward to working with them on future opportunities."
Musidora Jorgensen, chief sustainability officer, Microsoft UK, added,"As we emerge from COP27 there is a renewed focus on tackling climate change, but it is a challenge we can only succeed in if we work together. This award is testament to the commitment shown by all parties to accelerate the journey to net zero, the vital importance of transitioning to renewable energies and the role AI can play in making this journey a success. This is just the beginning, and we look forward to continuing our work together to achieve a cleaner, greener future for the UK."
Simon Turner, CTO of Avanade UKI, commented, "We are so pleased for SSE and proud to have been part of this story. From its early inception it was clear that the project would be pushing the boundaries of what had been done before in this area. We knew that this had the potential to not only change the way puffins were being monitored but also to bring innovation into the field of environmental conservation in a way that would go on to benefit many different areas. We are continuing to work with SSE to roll this approach out to monitor other species of birds as well as fish, such as salmon. We are excited to see where else this technology, and others, can continue to help us and our clients do what matters."
Cathy Tilbrook, NatureScot head of sustainable coasts and seas, said, "At NatureScot we see huge potential for harnessing the power of new technologies to advance our understanding of Scotland's precious species and habitats and help our work to protect and restore nature. This project is an excellent example of partnership working using innovative tech to shed more light on our internationally important seabird populations, and we're delighted to share this award with SSE, Microsoft and Avanade. There are exciting possibilities for future development, and we look forward to continuing this work with the partnership."