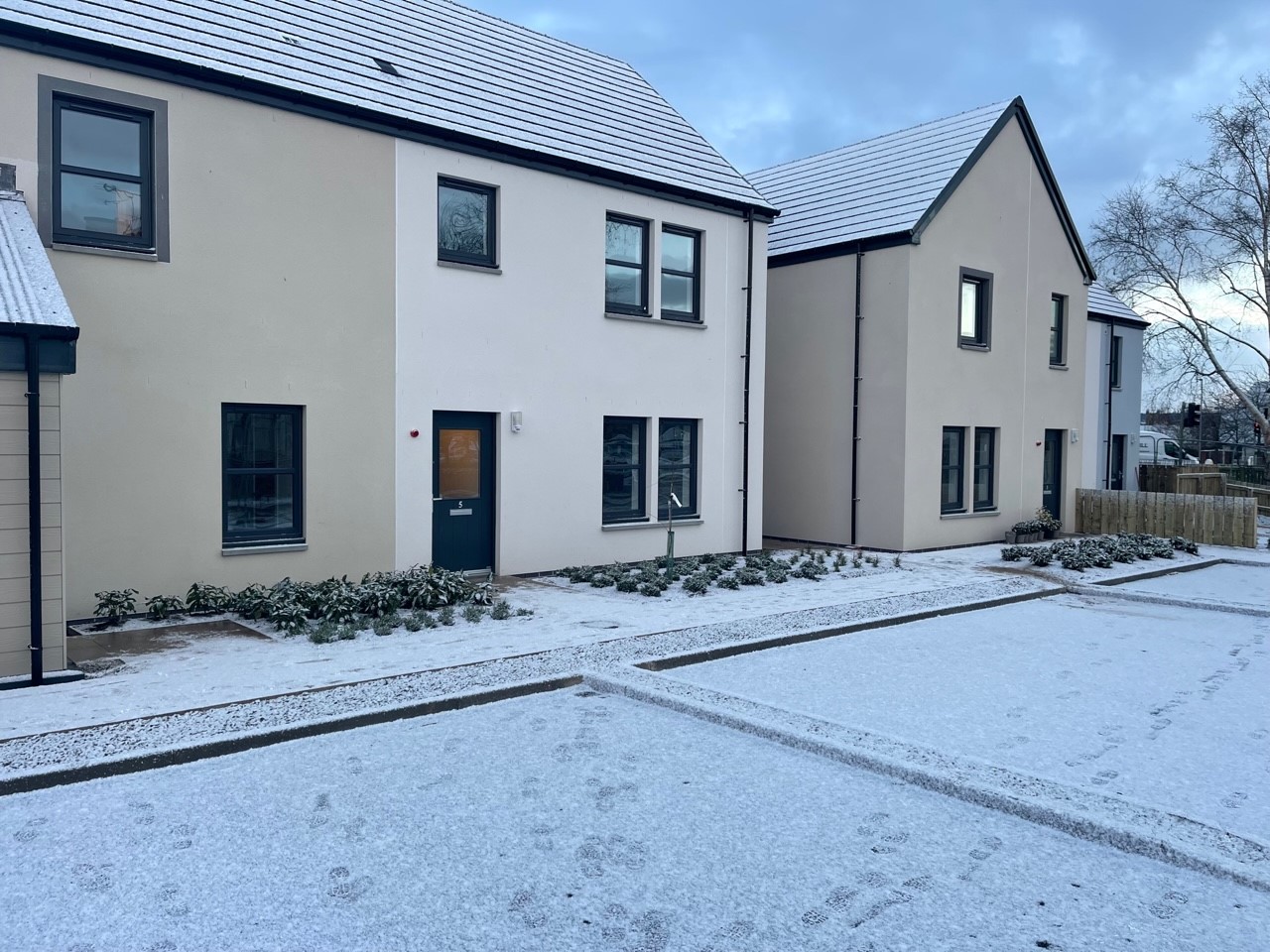 CAPSTONE Construction has reached a 'significant' milestone in the build of a new Highland Council housing development at Meiklefield Road in Dingwall.
In total, 14 new homes designed by HRI Munro are being built to replace the 12 that originally stood on the site. They comprise eight two-bed flats and six two-bed houses, with all properties having private garden space and off-street parking.
The project comes as part of a pilot by the Highland Council to replace its existing housing stock with new properties. So successful has the project been, that the Highland Council said it has paved the way for further phases in the area to be considered – with hopes that a phase two proposal will be discussed in the new year.
Housing and property committee chair at the Highland Council, councillor Glynis Sinclair, said, "Today marks a momentous milestone for the Council and for the new residents at Meiklefield Road, Dingwall. This pilot project is a new approach to enable outworn council housing stock to be repurposed by demolishing and building new homes using the footprint of the former site. This will help ensure longevity of affordable, modern rental property for the future.
"It was wonderful to hear about one local resident, who has been a tenant at Meiklefield Road since 1977, and has been patiently waiting in temporary accommodation throughout the new build. She, along with the other residents will be delighted to be moving into her new home which is almost on the identical footprint of her former home.
"The Highland Council's housing priority is to offer affordable, sustainable and energy efficient housing that enables people to stay within rural communities, allowing them to prosper and grow and in turn support wider economic growth. These new homes are welcomed, and I wish the tenants every happiness in their new homes."