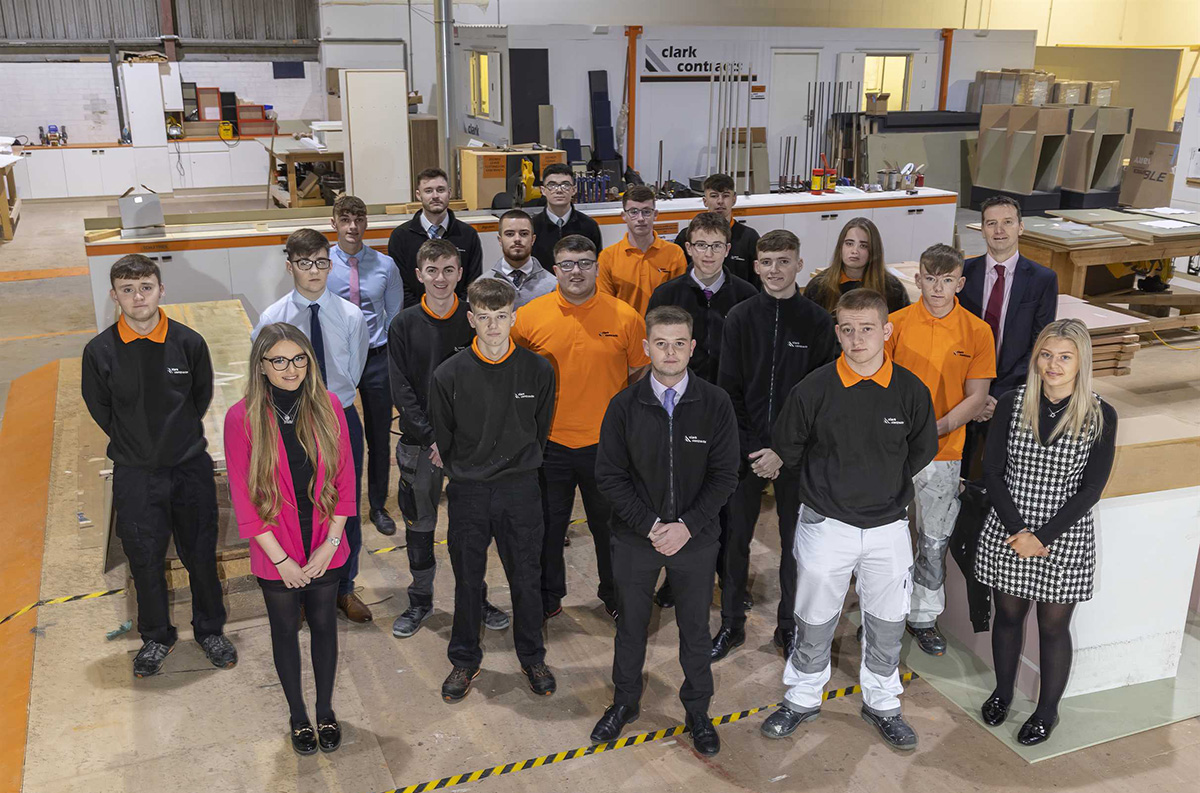 PAISLEY-based Clark Contracts has revealed the business has welcomed 19 new employees to its academy throughout the course of 2022 in a range of roles including trainee, trade apprentice and office-based apprentice positions.
The contractor has recruited three new trainee quantity surveyors, two of whom are currently studying for their BSc (Hons) at Glasgow Caledonian University and one who is completing an HND in quantity surveying at City of Glasgow College and will then complete his honours degree.
These trainees are completing their studies on a part-time basis, whilst working alongside senior quantity surveyors within the firm to gain hands-on experience. Clark Contracts has also taken on a graduate quantity surveyor, who graduated from Glasgow Caledonian University this summer.
Three trainee site managers have also joined the business. Two are studying construction management at Glasgow Caledonian University, and the third is completing a graduate apprenticeship in construction and the built environment at Heriot-Watt University. The three students will complete their degrees whilst working with experienced site and contracts managers.
Clark Contracts has also welcomed six trade apprentices, who will be completing joinery, plastering and painting and decorating apprenticeships, whilst being supported through their training by a dedicated mentor. The apprentices will complete their apprenticeship over the next four years. The successful applicants were selected from over 300 applications received when the recruitment process was launched in March 2022.
Six new office-based modern apprentices have also jointed business, working across the company's buying, estimating, finance and marketing departments.
MD Gordon Cunningham said, "It is extremely important to us to support future talent into the industry. We welcomed over 20 new trainees and apprentices to our academy last year and we are delighted to welcome these further 19 in 2022. We look forward to seeing these new members of our academy progress through the business whilst developing their skills."