A Santa's grotto found in Glasgow City Chambers has been refurbished by apprentices at City Building.
The grotto was visited by over 120 children attending the Lord Provost's annual Christmas party last week, as well 250 babies who attended the Baby's First Christmas event.
Apprentices from across City Building – including joinery, painting, and decorating – were involved in the project to refurbish the grotto after it spent two years in storage due to the Covid-19 pandemic.
Demi McLauchlan, third Year apprentice joiner at City Building, said, "It has been a pleasure to work with other trades apprentices on this project and refurbish such an iconic structure for Glasgow. One of the big advantages of being an apprentice at City Building is the wide variety of jobs that we get to undertake. A lot of work went into getting this project up to standard and I learnt so much during it."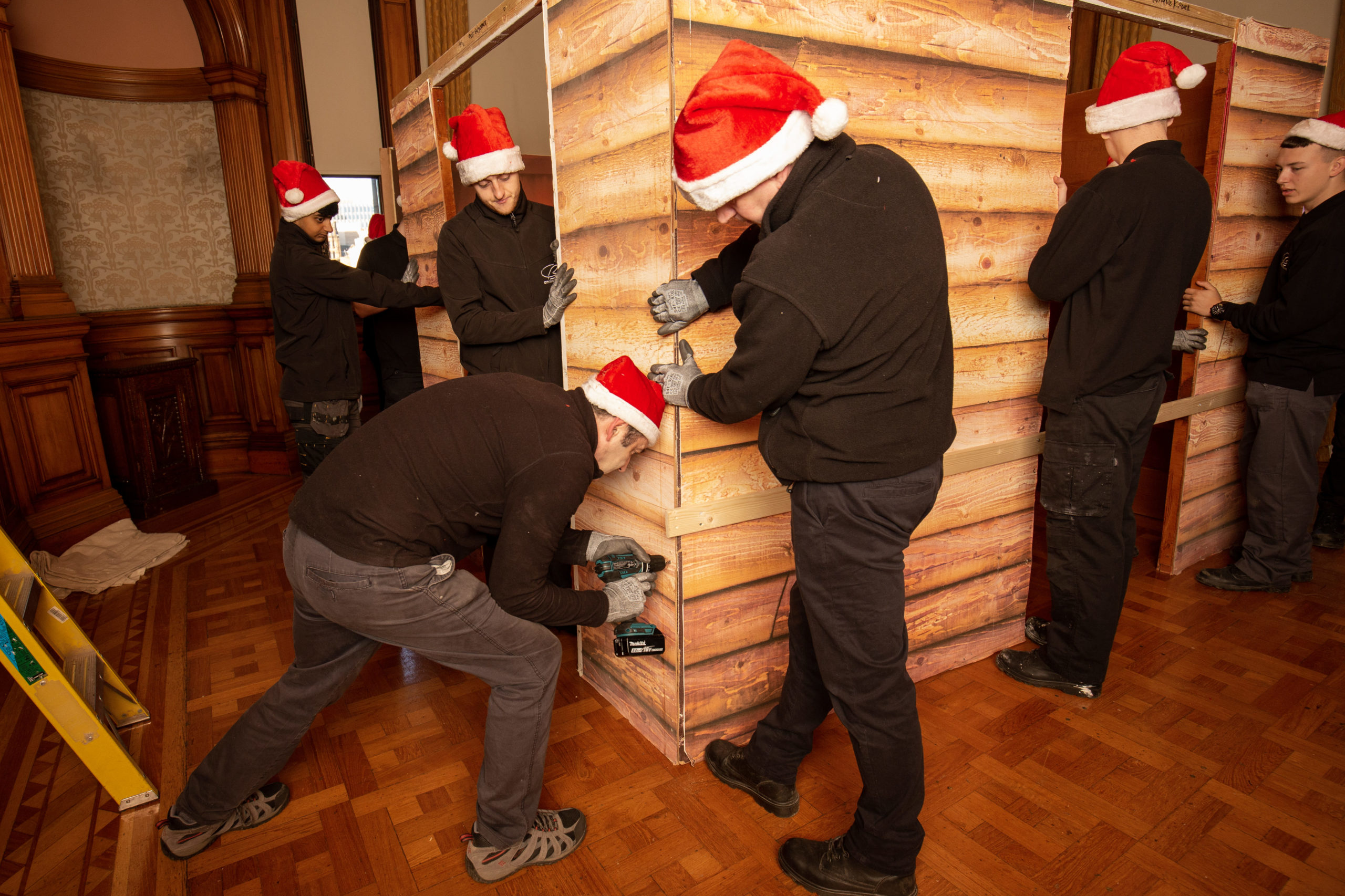 Alan Burns, executive director at City Building, added, "City Building has one of the most comprehensive and innovative apprenticeship programmes in the industry. It is always amazing to see the work that our apprentices complete out in the local community.
"Well done to all the apprentices who took part in this project. Your hard work will play a role in delighting visitors to the City Chambers this Christmas."
Lord Provost, Jacqueline McLaren, commented, "I cannot thank City Building and all apprentices who were involved in bringing the grotto to the City Chambers for these two events. Teachers and parents who attended all commented on how professional the grotto looked and I would like to wish them all a very Merry Christmas."