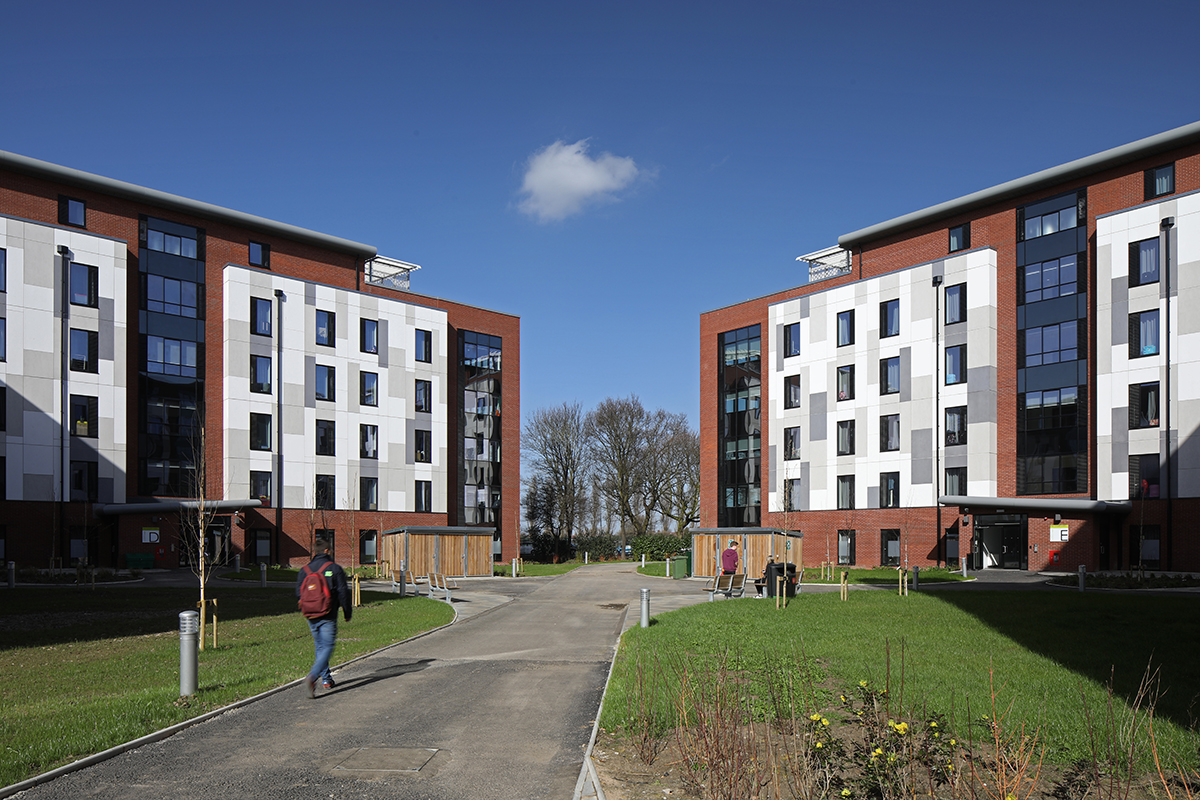 Damp and dingy student digs are fortunately becoming a thing of the past as universities and property developers look to create student homes that offer an inspirational place to live and study. Kenny McMenemy, architectural advisor from Senior Architectural Systems, discusses the top benefits that aluminium windows, doors and curtain walling can bring to student residential schemes.
Reducing maintenance
The very nature of student residences means that maintenance requirements are a top priority for the developer. The quality of the accommodation available plays a key role in helping students decide where to study so it is vital that the building envelope is built to last.
As well as its aesthetic appeal, aluminium significantly outperforms other types of framing material in terms of its durability. Hard wearing and robust, aluminium fenestration systems can not only help to reduce cyclical maintenance costs but with many products offering a guarantee of upwards of 40 years, can also make a positive contribution to managing the overall lifecycle costs of the building.
Improving daylighting
Although student rooms are generally seen as temporary abodes and so follow a different design code to other residential schemes, daylighting is still vitally important. The slim sightlines offered by aluminium windows help create bright and comfortable interiors, maximising the flow of light into bedrooms that are often used as both living and study areas.
Similarly, the use of aluminium frame doors and curtain walling is an effective way to open up entrances and communal areas. With natural light essential for wellbeing and concentration, also an important way to reduce the reliance on artificial light, slimframe aluminium fenestration systems can play an important part in devising an efficient daylighting strategy.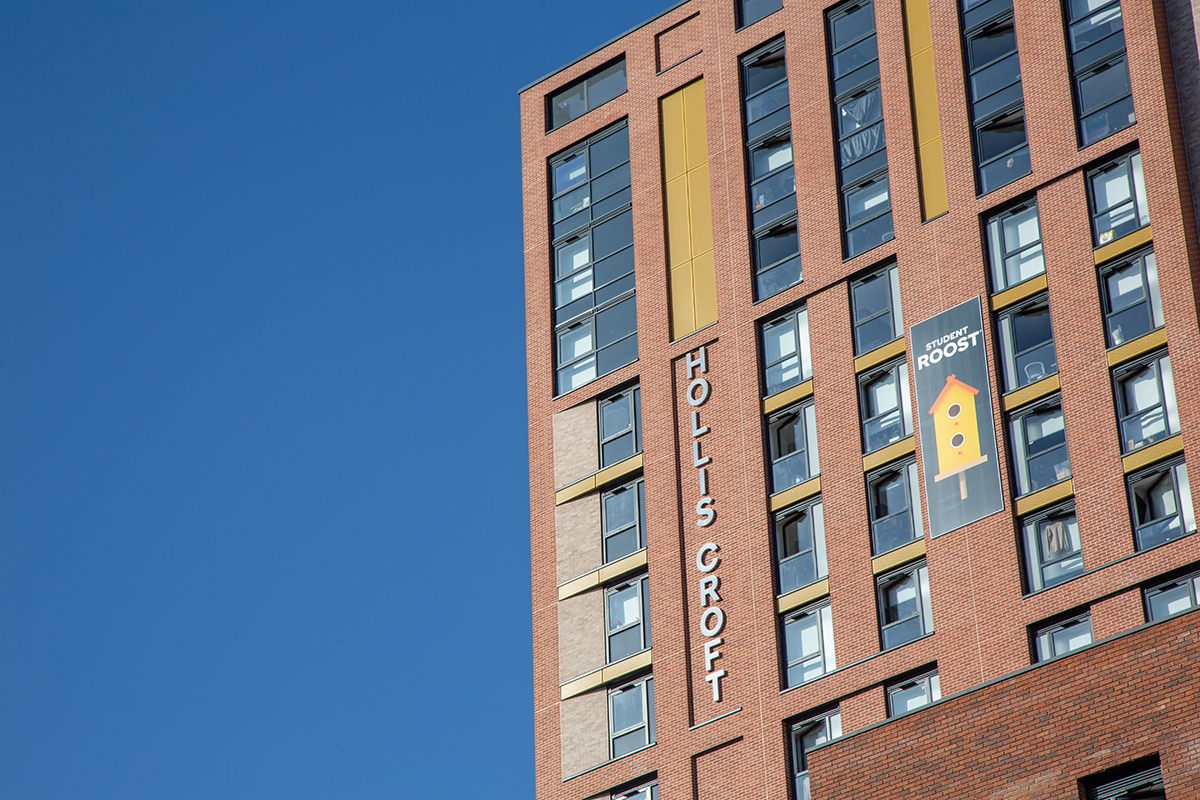 Thermal performance
As well as looking good from the outside, it's vital to create a comfortable and pleasant internal environment that is cost-effective to maintain. With many new student accommodation schemes required to achieve top energy-efficiency targets in line with the up-scaling of the Building Regulations, the specification of low U-value glazing systems can help to create comfortable interior temperatures and reduce heating costs for the tenants.
Thermally-efficient systems can also significantly reduce the risk of condensation build up which is a common problem in this sector owing to students drying laundry indoors and communal kitchen and bathrooms being frequently used.
Achieving the correct balance between thermal efficiency and adequate ventilation can be a challenge, which is why it is important to consider the opening style of windows as well as the U-value.
For our part we have worked hard to develop a full range of options, such as our patented PURe aluminium parallel push window which, like the traditional casement and tilt and turn variety, offers low U-values but with the added advantage of controlled ventilation and safety from falls from height.
Noise management
An added benefit of aluminium window, door and curtain walling systems that offer increased thermal efficiency is enhanced acoustic performance.
To attract students, location is everything and schemes that benefit from central and convenient locations, close to both campus, transport links, shops and of course pubs, will always be more popular.
The acoustic performance of the building envelope is vitally important, particularly for schemes that are located in a prime city centre location like the recently completed True Glasgow student accommodation scheme. There is a real need to ensure external noise doesn't disturb the students and any noise breakout from within is minimised.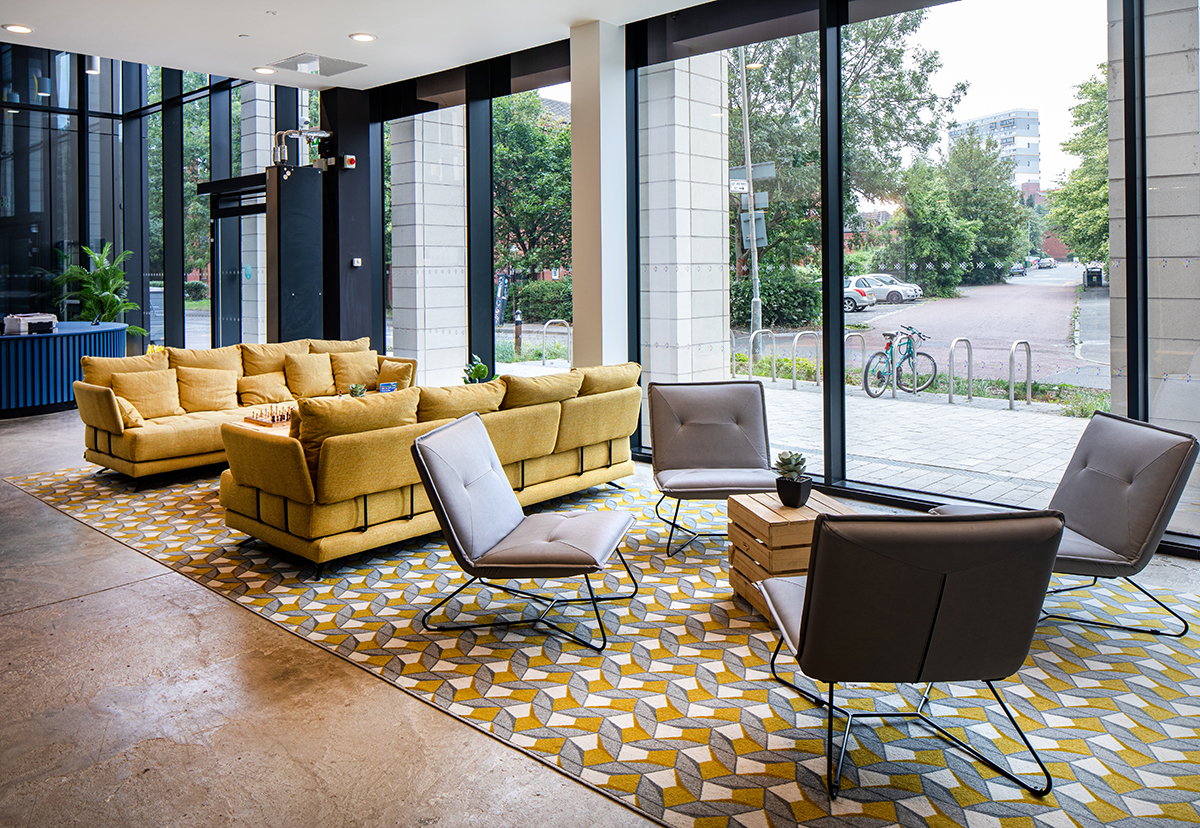 Reliable security
For many students, university will be their first taste of living alone and so offering a safe and secure environment that provides peace of mind is a major attraction.
The intrinsic strength of aluminium frame windows and doors provides increased security and the best quality products, like those offered by Senior, are fully tested to PAS 24, Secured By Design and designed to meet the required regional standards and Building Regulations.
As accidents associated with falls from windows are commonplace in this sector and the design of many accommodation schemes feature multiple storeys with windows at varying heights, this important safety issue must be addressed at the initial design stage. The use of window restrictors can provide protection from falls but still allow windows to be opened for ventilation.
Additionally, the installation of external mesh panels, used in conjunction with opening-in windows, can improve safety. These panels can also incorporate bespoke and aesthetically pleasing design details, bringing another dimension to the architectural impact of the building façade.
Shared knowledge
Affordability will always be a sticking point in the student accommodation market and much like the students themselves, those working in this sector find themselves faced with a myriad of challenges from adhering to tight budgets, deadlines and expectations of outstanding performance.
It may be a learning curve for some but in our experience, the solutions to these problems can often be found through supplier collaboration as it provides the perfect forum for manufacturers to contribute specialist knowledge and facilitates an environment in which innovation can thrive.