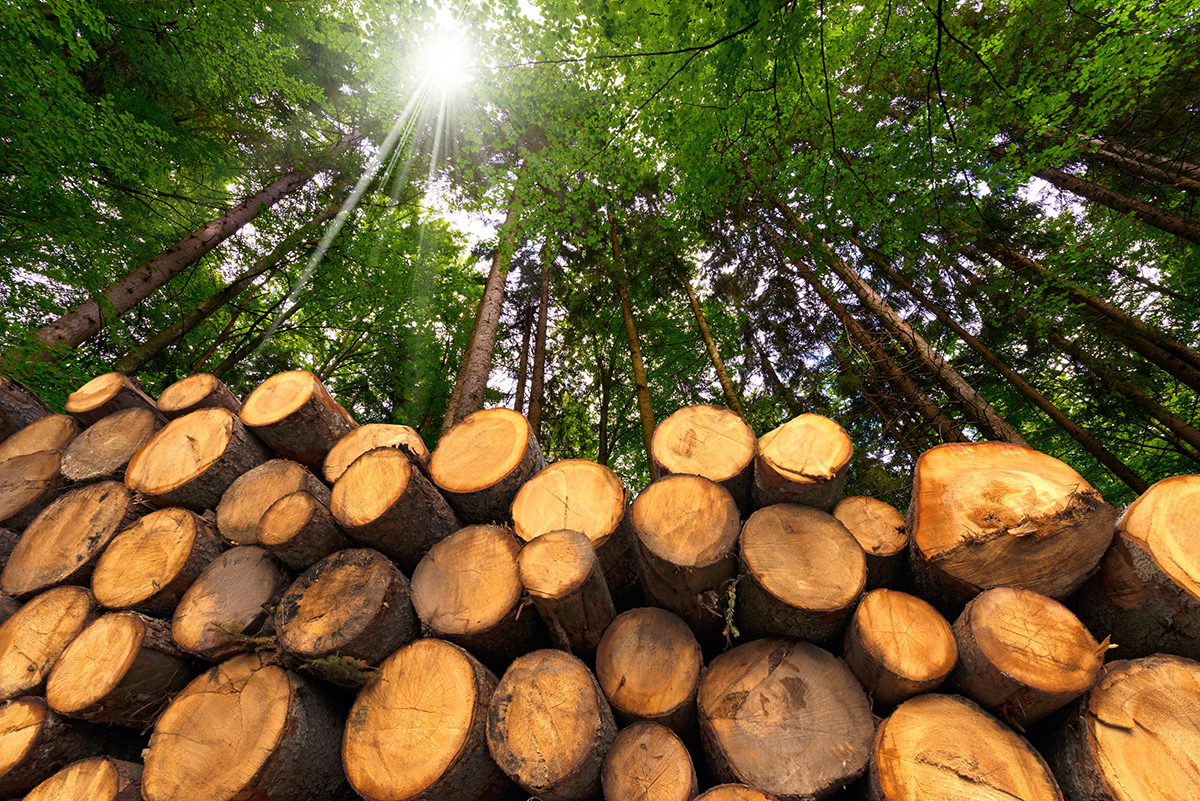 A consortium of timber construction and engineering specialists is exploring ways to boost the use of English hardwood forest products across the built environment.
The project – led by the New Model Institute for Technology and Engineering's (NMITE) Centre for Advanced Timber Technology (CATT) – is funded through the Forestry Commission's Timber in Construction Innovation Fund. Partners also include dRMM Architects, Ecosystems Technologies, Edinburgh Napier University and Built Environment – Smarter Transformation (BE-ST).
For the first time, researchers will examine the suitability of certain species of English homegrown trees for use in construction, looking at sawn, engineered, and mass timber products including cross-laminated timber (CLT) and glue-laminated timber (glulam).
The species will be chosen according to future availability, and timber potential based on existing data, including more common species such as oak, beech and sweet chestnut, as well as birch, sycamore, ash, alder and willow.
Focusing on the use of timber in modern methods of construction, the three-year project will see partners collate data on the potential strength grading of each species while also assessing the use of homegrown co-products such as wood fibre insulation.
Kat Scott, sustainability and regenerative design manager at dRMM, said, "By manufacturing viable and scalable homegrown timber alternatives to carbon-intensive materials, we are aiming to reduce the UK's reliance on imported products. Widening the range of species that provide a domestic wood supply could also provide a boost for localised manufacturing facilities and supply chains."
The research follows the success of the Innovate UK-funded Transforming Timber initiative which set out to prove the business case for using Scottish wood to create the structural elements of buildings. A demonstrator unit created using homegrown CLT, nail-laminated timber (NLT) and GLT was found to have an estimated carbon sink of -142kg per m2, compared to +612 kg per m2 for an equivalent brick and block construction.
Sam Hart, head of modern methods of construction at BE-ST, said, "As the UK faces a climate emergency, demand is growing rapidly for more sustainable construction approaches such as timber-based offsite design. By building a robust evidence base, we can inform future approaches to forestry and woodland management across England that includes the species best suited for use in the structure of buildings.
"At the same time, the trees will sequester significant amounts of carbon, helping to reduce the environmental impact of the built environment in the years to come."
Professor Robert Hairstans, director of the Centre for Advance Timber Technologies at NMITE, added, "This research represents a strategic convergence of England's forestry, manufacturing, and construction industries to drive the increased adoption of homegrown, renewable timber in construction. By so doing we can inform future forest strategies to ensure resilience against pests, diseases and climate change and be less reliant on imported resources and the current monoculture of commercial species."