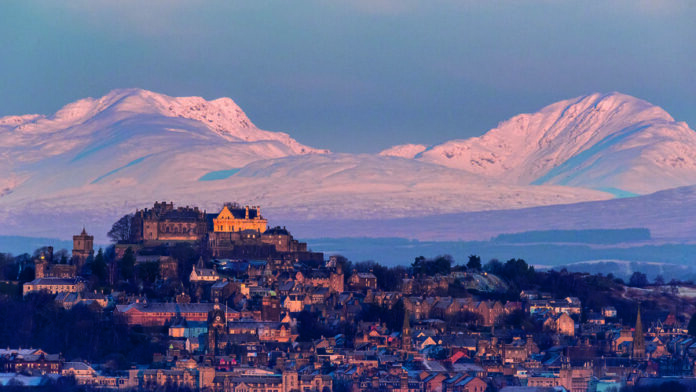 OVER 50,000 internet of things (IoT) sensors are to be installed in homes across Stirling to give the city's council early warnings on damp, mould, ventilation, and any other potential issues in the properties.
It comes after the local authority undertook a trial using Aico (HomeLINK)'s technology. The firm said the tech is most commonly seen in private dwellings, however it has the potential to become a 'powerful tool' in ensuring social homes are healthy to live in and used in an energy efficient manner.
The firm added that, by having the ability to identify the least thermally efficient homes, Stirling Council as a landlord can take intelligence-led decisions to target capital investment programmes at those properties. The Fuel Poverty Act (Scotland) also seeks to protect residents of all households but particularly those in rural, Highland and Island communities from facing fuel poverty – around 20% of Stirling Council's housing portfolio is in rural areas.
As well as giving the local authority information and data on each property's performance, residents also have access to a free app to gain a view of the safety and health of their indoor environment.
One tenant who already has the technology in their property is Robert Cairney. He said, "I was initially sceptical about what the sensors and technology being put into my home would bring in terms of financial or health benefits. However, by recording moisture in the air, I can be alerted to the risk of damp and mould. Rather than having to keep an eye out for these things myself, my landlord also better knows when it is time to come and do repairs or maintenance work on the property.
"This new IoT technology for homes like mine is fantastic because it helps me to feel safer, live in a healthier environment, and reduce costs. I'm more aware of how my home is behaving, and alerted to ways I can save money by using this free cutting edge connected home kit. For example, wasting money trying to heat a home that has gaps in the doors and windows letting heat out, or an inefficient boiler and room heaters that need bleeding. Everyone is concerned about the rising costs of energy but, thanks to these improvements, it's not a question of eat or heat for me now."
A spokesperson for Stirling Council added, "This technology helps us manage our housing stock through reliable data driven intelligence, take prioritised investment decisions and improve customer satisfaction. When considering our sustainability goals, the data generated will help us identify the least energy-efficient homes and take action. It will also provide insight into the performance of properties that have been recently retrofitted to ensure they remain healthy environments to live in.
"Living conditions can have a dramatic impact on our health. By providing insight via the app, there is potential to dramatically improve the health and wellbeing to everyday living conditions. We've seen some interesting insights on these trial properties with several high risk indications of condensation caused damp and mould; this has really got us thinking how we help the resident manage their environment better, and discern if it is actually something inherent with the building performance.
"Since the CivTech trial programme we have been working closely with our residents and Aico (HomeLINK) to design and develop this technology and service so solutions to the many challenges associated to tenant's wellbeing, property disrepair and carbon reduction can be holistically improved."