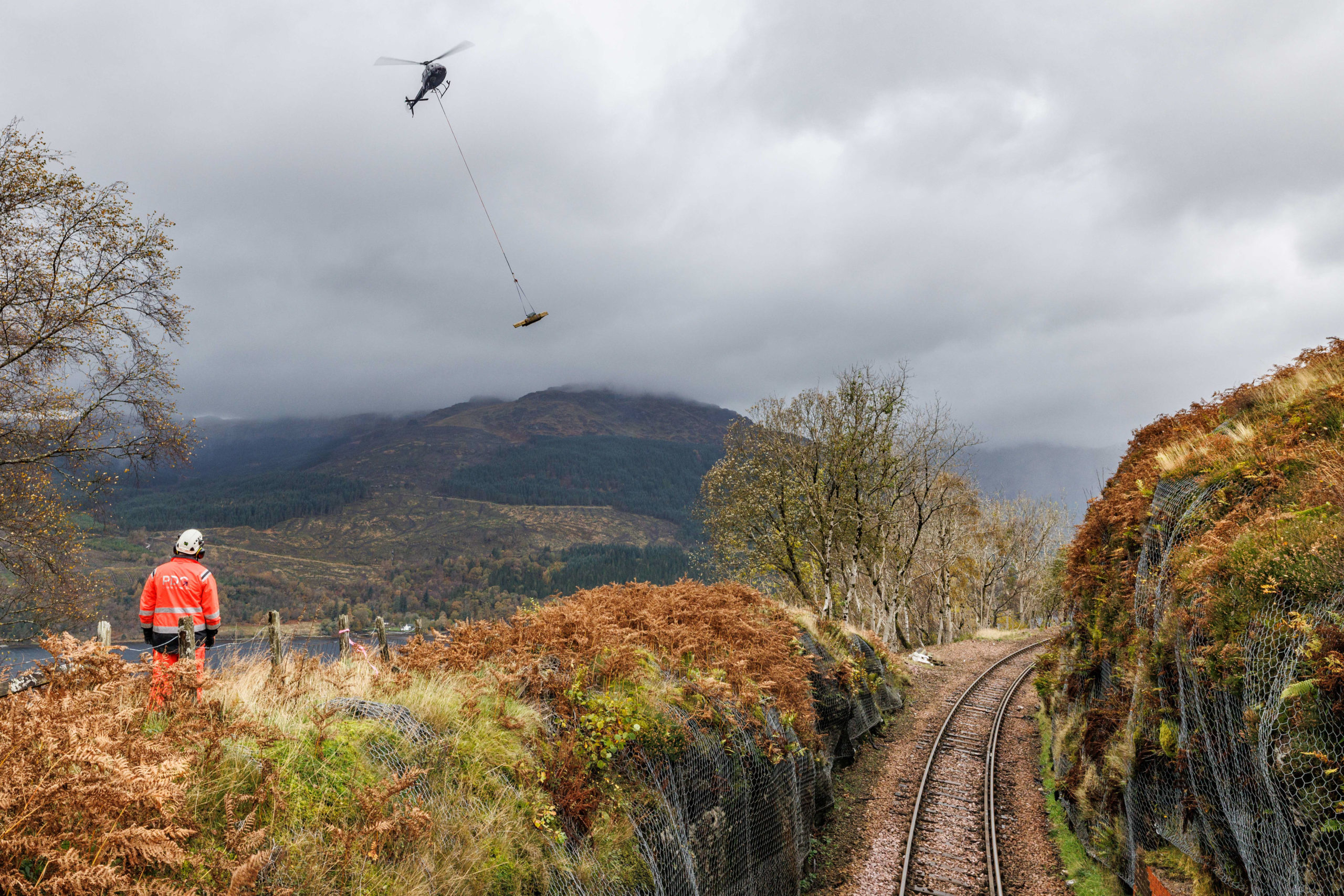 A helicopter is being used to drop over 20 tonnes of materials at a hard-to-reach location in the West Highlands as part of a Network Rail fencing project at Craggan and Arrochar.
The work is needed to reduce the number of incidents of livestock gaining access to the line and also to protect the safety and security of both the railway and lineside neighbours.
However, 'challenging' topography of the land either side of the railway – including a 'near vertical' embankment – meant that a helicopter was identified as the safest and most efficient way to deliver materials to site to allow contractors, QTS, to start work.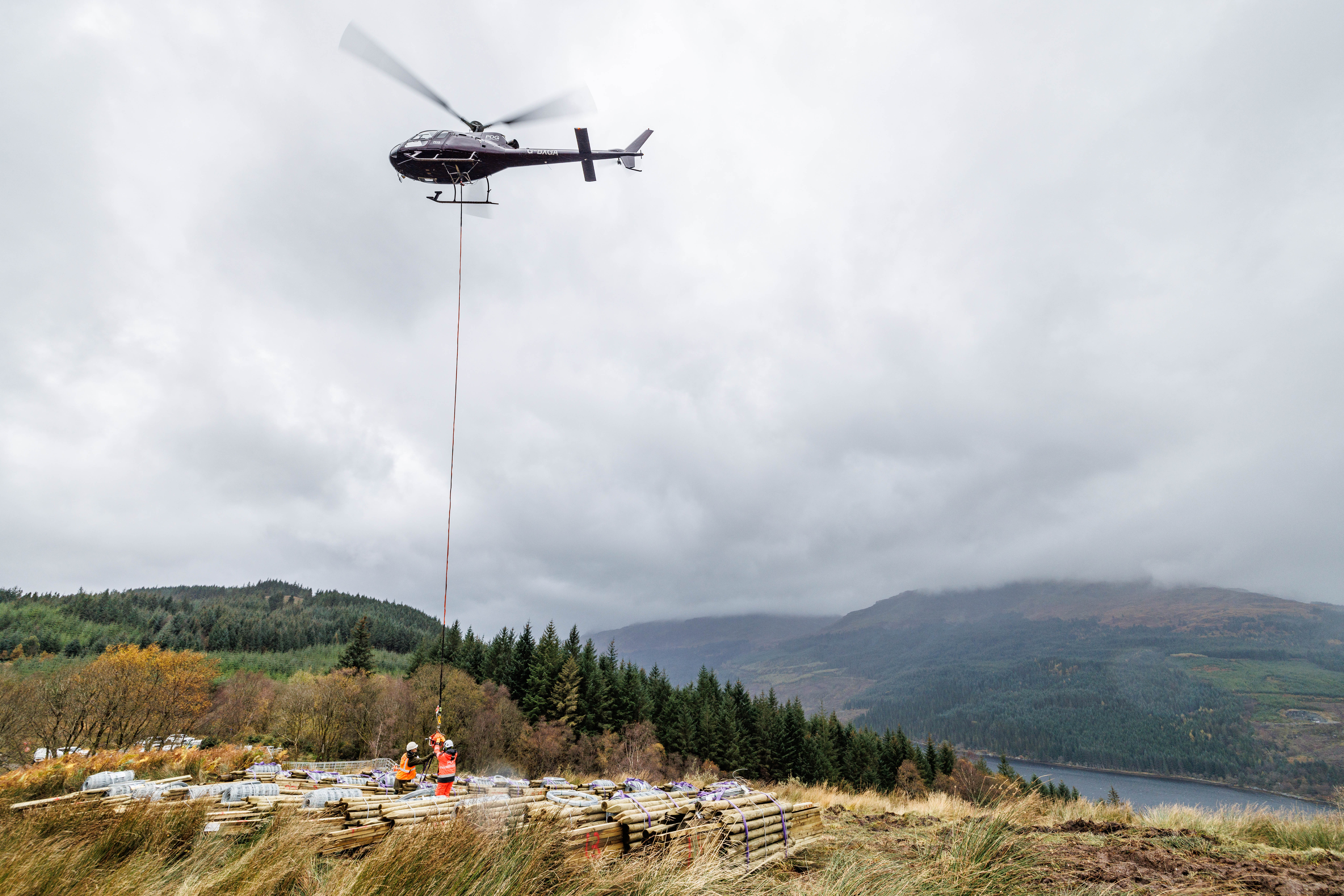 The helicopter will be used to carry out 21 lifts in total to move material to site from a staging point south of the work area. Following the airlift of materials to site, work on the fencing renewal will be carried out over a three month period.
Sam McIlvaney, Network Rail's project manager for the fencing renewal, said, "Inadequate fencing means that livestock keeps getting onto the track at this location which leads to a regular call on staff-time to safely remove the animals and return them to the farmer. This creates a safety risk for both staff and passengers and can cause disruption to services.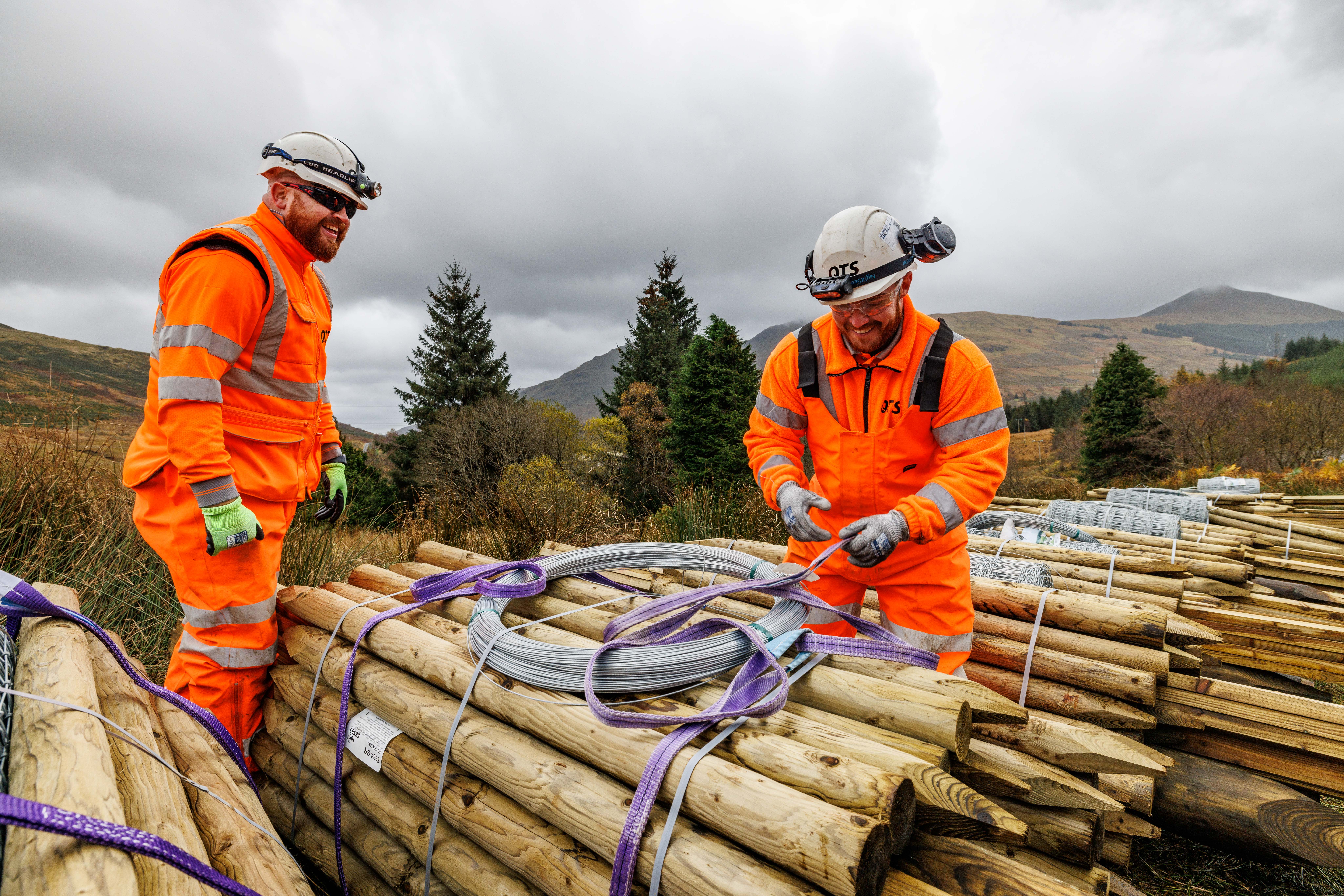 "The challenge of renewing the fencing at this location means that we have had to look at different ways to plan and deliver this work. The helicopter has offered a great solution to reduce the time and risk involved and to get materials to site in a way that is time-efficient and cost-effective.
"We are grateful for the support of Scotland's Air Operations team and neighbouring landowners, who have worked with us to make this possible."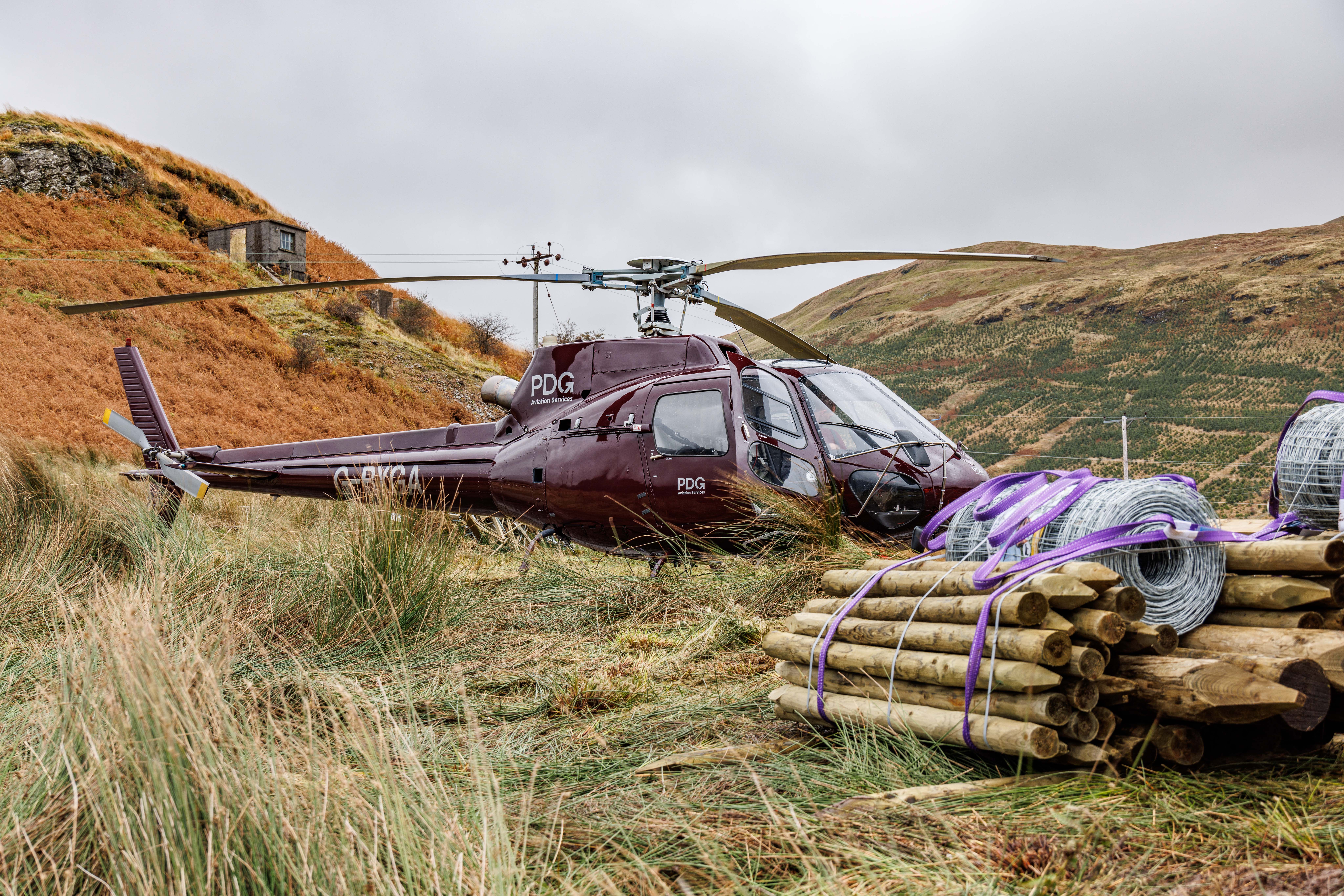 Mark Watt, fencing manager for QTS, added, "The location of this site is incredibly challenging to access, due to its remote nature, but our team is experienced in working within the constraints of this type of landscape.
"We have worked closely alongside the team at Network Rail to devise a plan that allows the materials to be pre-bundled and then air lifted into position, helping us to ensure that Scotland's Railway remains safe and secure for freight and passenger travel."