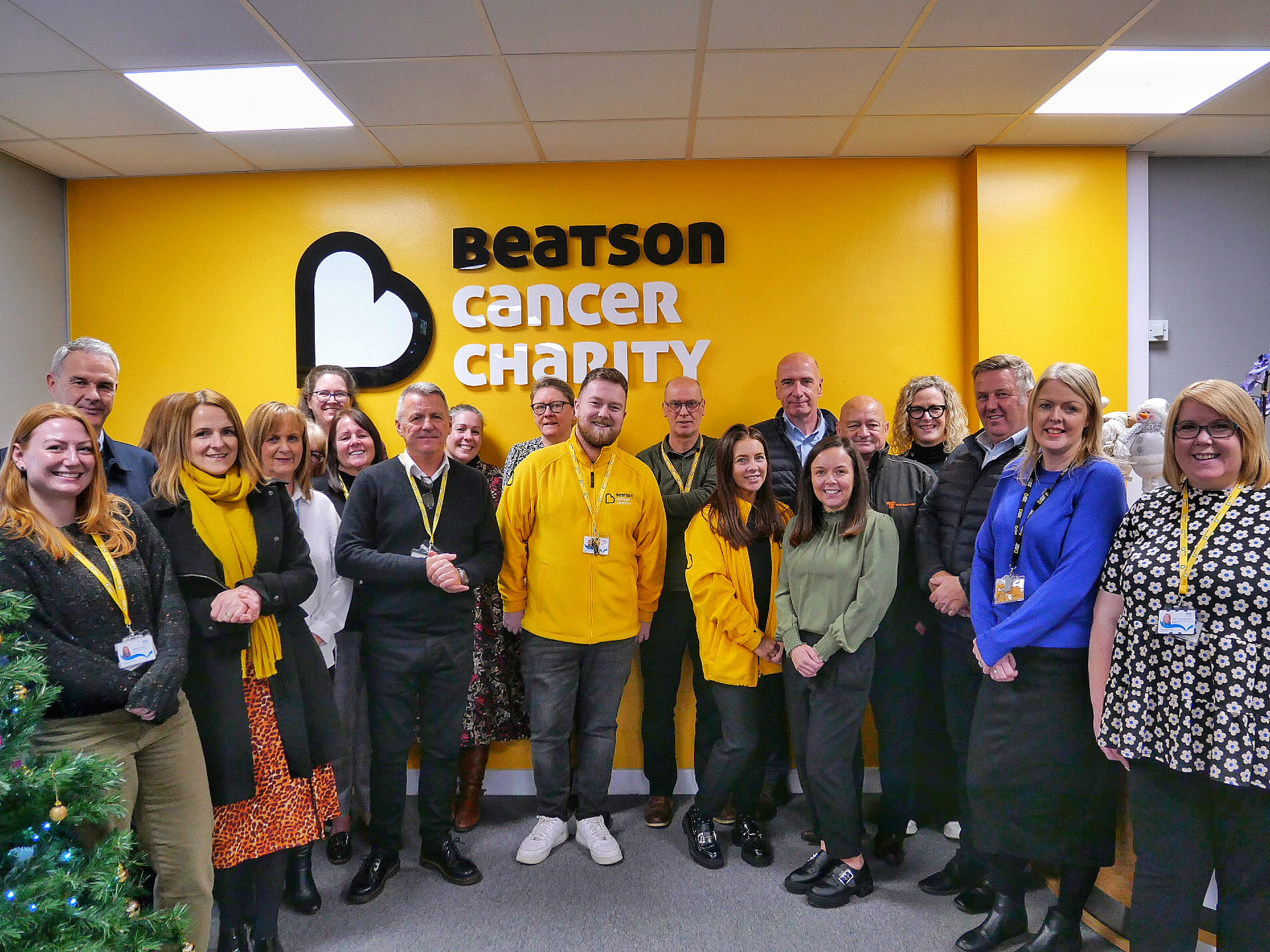 BEATSON Cancer Charity has unveiled its upgraded office space at Gartnavel Hospital in Glasgow.
The charity set out to upgrade the space earlier this year, but its budget restricted its aspirations to create a welcoming space for visitors. Recognising their mission, the project team – led by GRAHAM – stepped in to offer a combination of generous discounts on materials and labour fees.
The rejuvenated reception area features soft furnishings and a new desk, provided at cost price by Ian Weir Supplies who designed bespoke furniture for the new look reception and seating space. Another significant contributor was the team from M&E contractor Taylor & Fraser which offered a large discount on the MEP works, delivering all requirements at cost.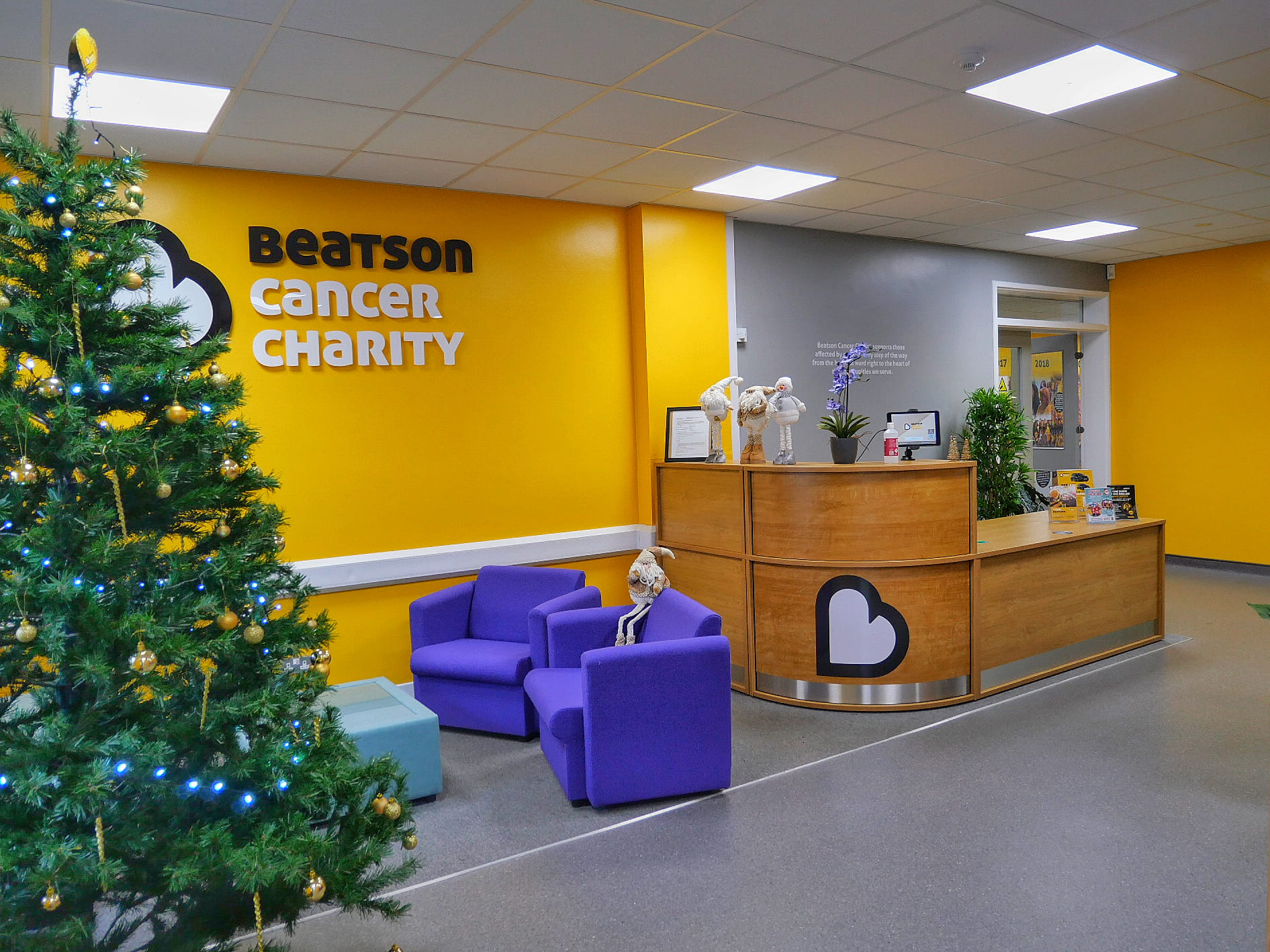 Reimagined for a nominal fee by Scottish architectural firm, Oberlanders, the new reception has been enhanced with dedicated seating and meeting areas, whilst office spaces have been refreshed and new bathrooms and kitchens installed. Cundall, a multi-disciplinary consultancy, acted as the mechanical, engineering and plumbing (MEP) consultant and also offered reduced fees at a nominal sum.
Alpha Decorators provided materials to paint and decorate the space at cost price and carried out works in some areas free of charge. Its team completed the new welcome space with a splash of yellow paint, in keeping with Beatson Cancer Charity's signature branding.
National Sign Co. made the building's new external signage, while Novograf designed and installed a Beatson Cancer Charity mission statement and values graphic in the reception area. Novograf also created a history timeline for the charity, leading into the main centre.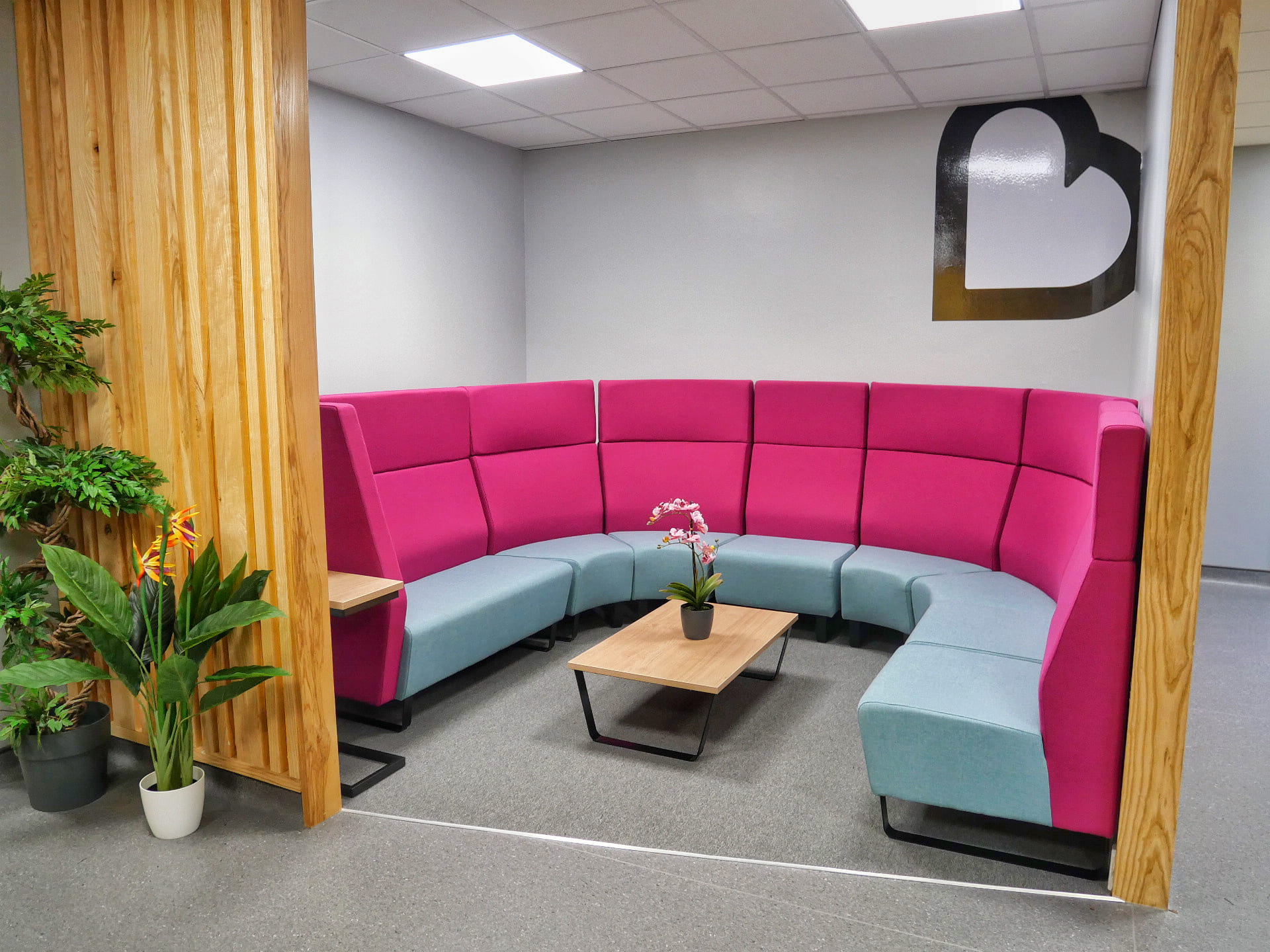 Beatson Cancer Charity offers support to people affected by cancer across the west of Scotland. From individual wellbeing support to working in hospital wards, the charity plays an instrumental role in supporting patients and their families through every step of their journey. Its fundraising efforts are also aiding education and insight into cancer.
The Beatson West of Scotland Cancer Care Centre, supported by Beatson Cancer Charity, is the busiest in the UK in terms of clinical activity and patient numbers, with a catchment area of 2.5 million people.
GRAHAM said the project team undertook the transformation with a shared goal to create an office that responded to the charity's encouraging and inspiring ethos, and that delivered a positive welcome space for visitors.
Martin Cawley, CEO of Beatson Cancer Charity, said, "We are completely overwhelmed by the support shown from GRAHAM and other suppliers this year during our office renovation. The completed job is fantastic and represents our charity perfectly. It's bright and modern and allows us to invite patients and supporters into a space that feels welcoming.
"We would like to thank everyone who helped give our staff an office space which they enjoy walking into each morning. The additional areas for 1-2-1 meetings and group support sessions will ultimately allow us to be there for more patients and their families in the future."
Chris MacLeod, regional director at GRAHAM, added, "The work delivered by Beatson Cancer Charity across our communities is invaluable. Sadly, most of us have been impacted by cancer and alongside the project team, we are incredibly proud to give something back to thank the Beatson team for the lifeline support they provide daily.
"Our GRAHAM team did a fantastic job overseeing the project which saw everyone come together to deliver a high-quality, modernised space for both visitors and staff. The project's success is the result of the phenomenal generosity from everyone involved and underlines our collective efforts to deliver lasting impact across communities."