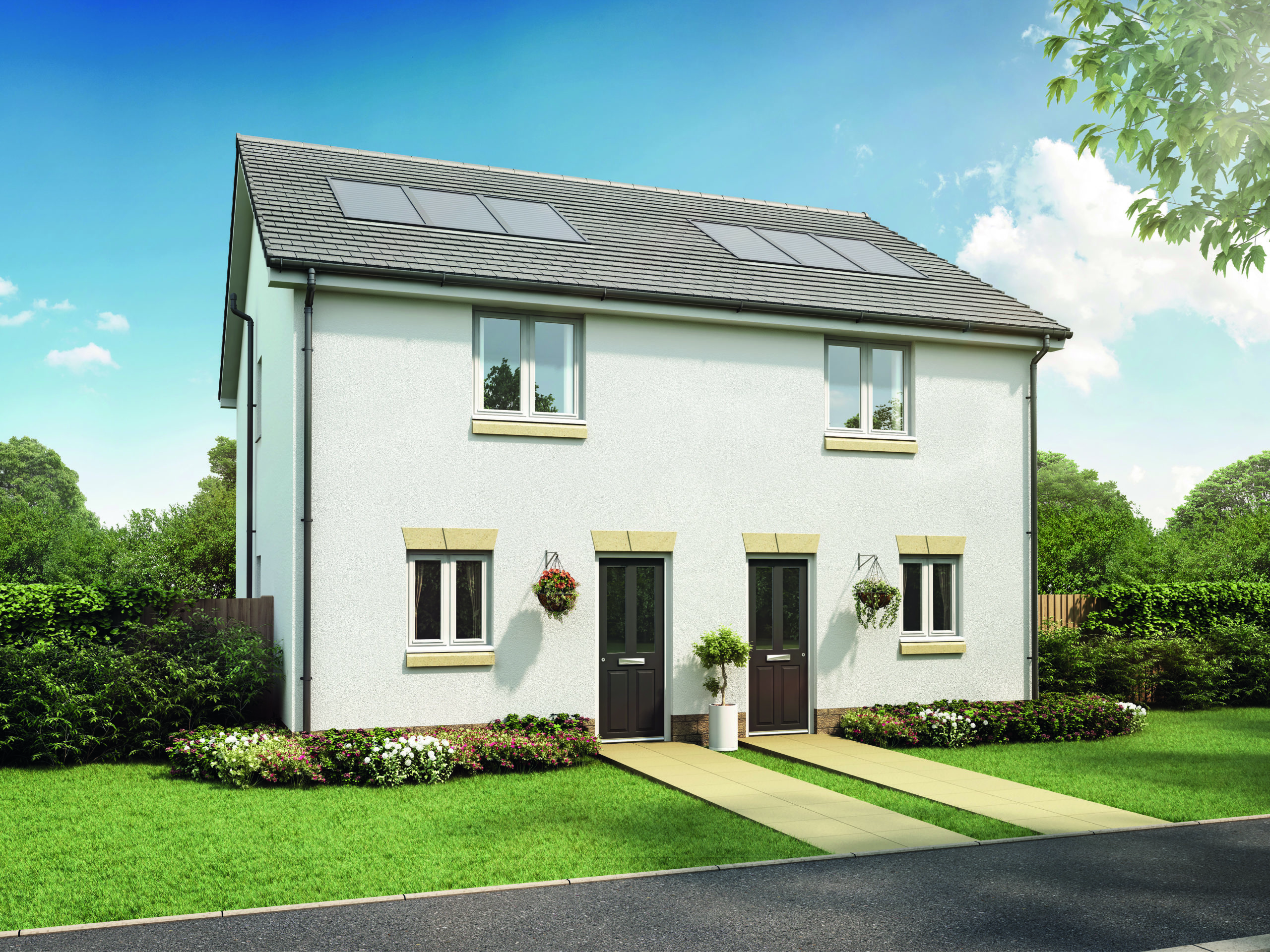 TAYLOR Wimpey West Scotland has secured detailed planning consent for the build of 50 new affordable homes at the firm's Hamilton development which forms part of the wider masterplan for the Brackenhill Farm area.
Following the completion and delivery of 67 new homes for social rent at nearby Benthall Farm in East Kilbride, Taylor Wimpey will deliver a similar mix and tenure in Hamilton which will comprise one and two-bedroom cottage flats, two and three-bedroom terraced, two and three-bedroom semi-detached, as well as four-bedroom detached homes. 
Taylor Wimpey revealed it has designed and created an affordable housing range which it said has allowed its team to deliver 'accurate, appropriate, and responsive' proposals to meet the design brief for affordable homes in the Brackenhill Farm area. The firm added that, in real terms, this will allow South Lanarkshire Council to take ownership of 'turn-key' homes which are ready to move into the day that keys are exchanged. 
The development will also benefit from the delivery of infrastructure as part of the masterplan vision for the area such as further upgrades to Meikle Earnock Road, and there are play areas provided within other parcels of the masterplan development. 
Alison Henderson, special projects manager for Taylor Wimpey West Scotland, said, "Securing planning permission for 50 affordable homes from South Lanarkshire Council in Hamilton marks a key milestone on the journey towards creating a diverse community within the wider masterplan for the Brackenhill Farm area. Following our recent successful delivery of 67 affordable homes in East Kilbride, we are committed to working closely with South Lanarkshire Council to ensure the local community of Hamilton can reap the benefits of our long-term investment in the area through the delivery of these 50 affordable homes for social rent. We look forward to confirming our next steps shortly." 
Annette Finnan, head of housing services at South Lanarkshire Council, added, "We have already successfully delivered a significant number of new housing developments across South Lanarkshire through our new council housing programme which is supported with grant funding from the Scottish Government, and the granting of planning permission for this development at Brackenhill Farm is a significant step towards boosting the stock of social housing available in the Hamilton area. 
"Brackenhill Farm is an excellent example of what we are trying to achieve with our new council housing, in that it will not only provide 50 much-needed additional properties but will also do so with the requirements in mind of the modern householder, and built to high energy-efficiency standards. 
"The mix of different types of homes planned here demonstrates the council's continuing commitment to meeting key priorities in our Local Housing Strategy, which include increasing the supply of affordable housing to meet a wide range of needs."