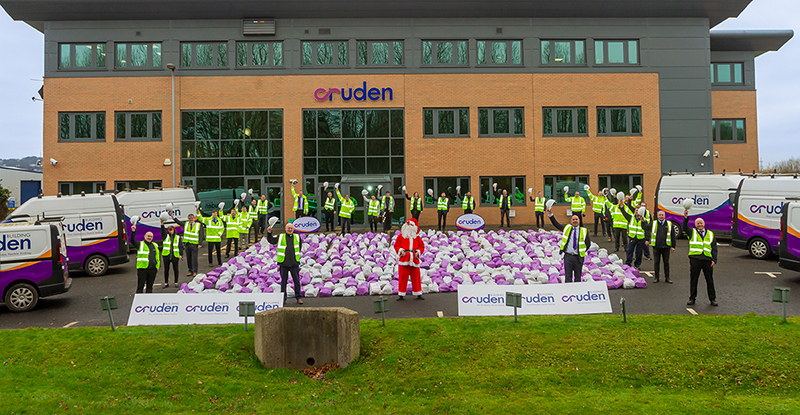 CRUDEN Building Scotland is launching its annual foodbank appeal in partnership with The Trussell Trust (Scotland) charity.
Last year, the firm collected £20,000 worth of food and cash donations through the kindness of staff, partners, suppliers and friends which, with the help of The Trussell Trust, were donated to eight foodbanks across Scotland's central belt.
This year, Cruden is asking once again for people to show their generosity during the festive season by donating vital household items. Donations can include non-perishable items such as long-life milk and fruit juice, tinned food, pasta, breakfast cereals, rice, biscuits and more. People can also show their support by giving a cash donation if preferred.
Colin Kennedy, construction director of Cruden Building Scotland, said, "Last year, our foodbank appeal was a great success, and we were able to touch the lives of many across Scotland by giving them a helping hand during the winter season. This year, we want to make an even bigger difference to those in need and are asking our team to spread some festive kindness and help others by donating much-needed everyday items to those who need them most.
"Every donation, big or small, is greatly appreciated and will have a positive impact on the lives of others. We will once again be working alongside The Trussell Trust to ensure that our donations reach those who need them most."
If you would like to donate to Cruden's foodbank appeal 2022, please drop off any items to your nearest Cruden site or office. Alternatively, cash donations can be made at www.justgiving.com/Cruden-Building.