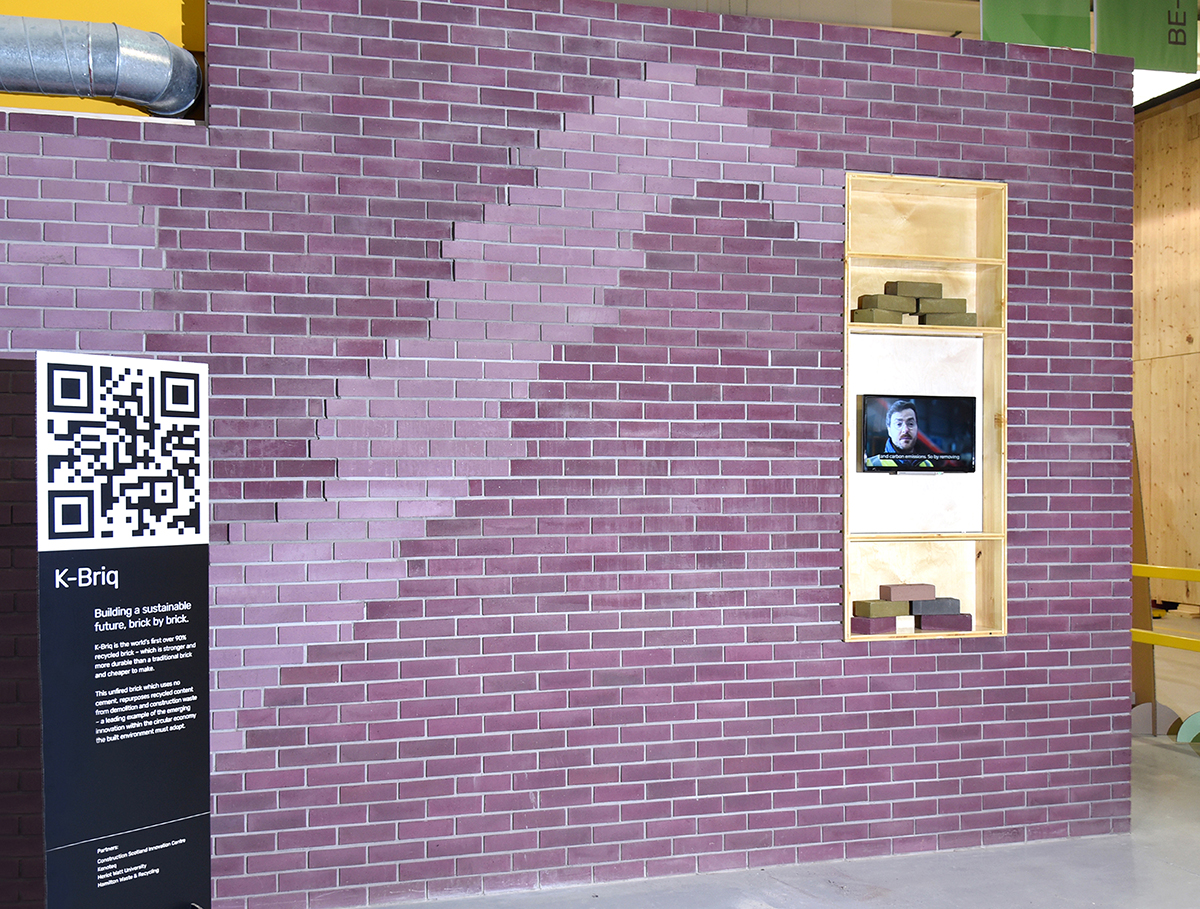 KENOTEQ'S K-Briq, a brick made from more than 90% construction waste material, has won the public vote in the 2022 Dezeen Sustainability Award.
The product triumphed in the Sustainable Design of the year category with 35% of votes. The awards attracted over 5,400 entries from 90 countries.
Described as one of the most significant architecture and design competitions in the world, the awards were judged by experts drawn from across the sustainability sector.
Kenoteq's design is made from construction waste and is coloured using recycled pigments. Kenoteq was set up by co-founders professor Gabriela Medero and Dr Sam Chapman in 2019 after more than a decade of research into sustainable building materials and practices at Heriot-Watt University.
Professor Gabriela Medero said, "This is a hugely exciting achievement and a great honour to receive so many public votes in this year's Dezeen Award. Thank you all very much. Having the K-Briq recognised amongst international designs is a clear testament to Scotland as a nation of innovators as well as the country's ongoing focus on circular economy approaches.
"The K-Briq has successfully driven 'sustainability in construction' into the public consciousness and we are now working in partnership with the construction, architectural and design industries to support their shared ambitions in the drive to net zero. We'll shortly be rolling out production from our new facility just outside Edinburgh and we hope to scale up operations across the UK in future years."
The K-Briq won the STEM Research Project of the Year at the Times Higher Education Awards 2020. It is also shortlisted in the Scottish Environment Business Networks 2022 VIBES Awards.
The K-Briq is currently undergoing final certification and will be in commercial production from late 2022.