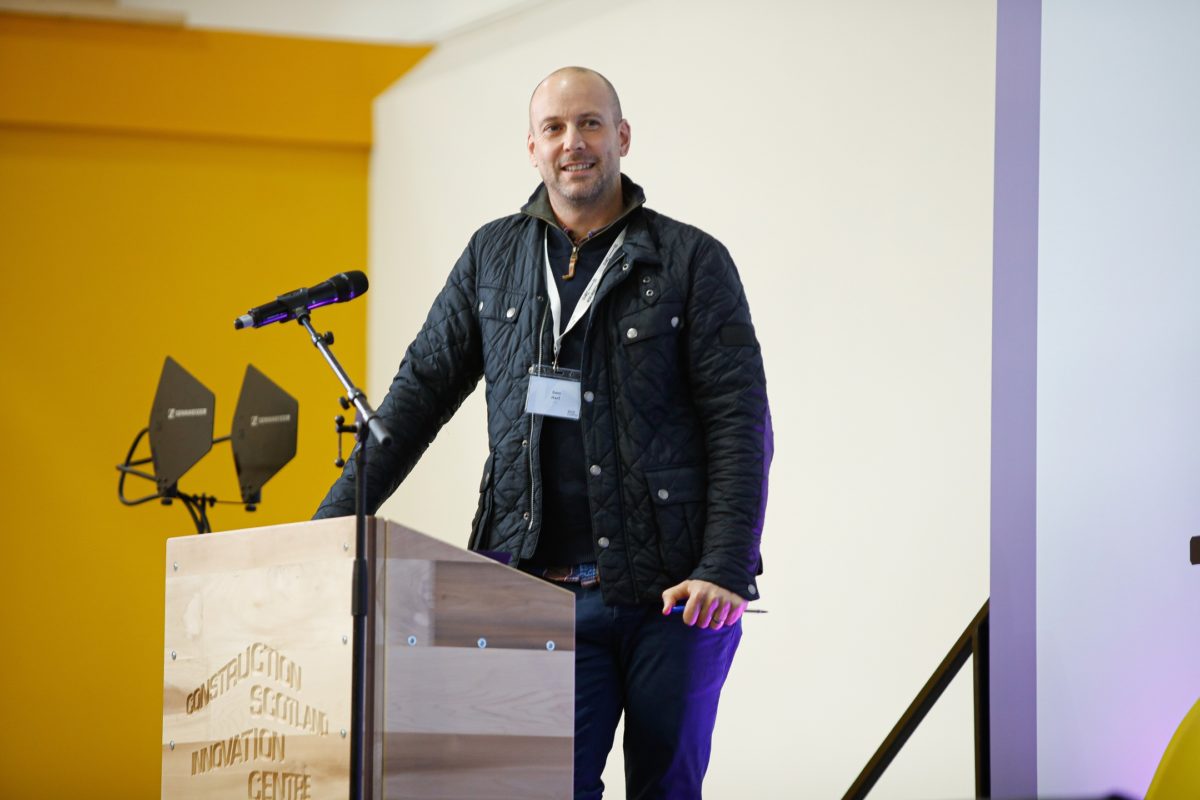 By Sam Hart, head of modern methods of construction (MMC) at Built Environment – Smarter Transformation (BE-ST)
IN Scotland's housebuilding sector timber frame has fast become the favoured construction method, with offsite timber manufacture now accounting for around 85% of new housing projects. However, the built environment is not just homes – it includes many more types of buildings and infrastructure, and it is important we reflect that in an offsite tool kit that includes a range of materials for different purposes.
While the benefits of timber include its properties as a naturally renewable material, current regulations determine what it can and cannot be used for. For buildings taller than 11 metres – typically anything above three or four storeys – the Scottish Government has prohibited the use of combustible materials in external walls. In city centres, where a lack of land means property developers need to go up rather than out, this means materials such as steel and concrete are essential.
Combined with modern methods of construction, which is widely understood to improve efficiency and reduce emissions, transport and waste, there are some exciting developments coming out of the businesses specialising in these materials. In September, for instance, we heard about the first use of 3D printed concrete in Scotland.
Working on behalf of Glasgow City Council, BAM had concrete steps printed by Weber Bemix at its factory in the Netherlands which were shipped over to form the main staircase for the new M8 pedestrian and cycle bridge at Sighthill. Understood to be the UK's largest 3Dd printed concrete construction, the team reported a 40% reduction in waste and was able to work around the unpredictable Scottish weather by eliminating the need to mould and pour concrete on site.
While this is just the first use of 3D printed concrete so far, it is a noteworthy development that could see demand grow for a Scottish printing facility in the future. At the same time, we are seeing more and more research coming out from the University of Dundee's School of Science and Engineering to help reduce the carbon footprint of concrete and introduce new, bio-based blends of materials.
Also looking beyond timber in the offsite sector are Falkirk-based Newton Steel Frames and Enevate Homes, which operates from facilities in Wishaw. Steel frames manufactured by Newton are already being used in high-profile housing projects such as Cala Homes' Pacific Quay estate and Lord Willie Haughey's luxury apartment development in the southside of Glasgow. The business has ambitious expansion plans and, by the end of the year, will have moved into new premises to accommodate a growing order book and workforce.
While its head office is in Dartford, Enevate Homes is one of the only companies operating in Scotland to offer volumetric offsite units at a commercial scale, providing pre-fabricated units for a range of residential, education, leisure and industrial purposes. Enevate can build up to 14 storeys, or up to 22 with the support of a concrete core, and 85% of the production process is completed offsite.
The business has a firm focus on research and development, with new technology including a rotating assembly jig, a unique connector system and a specially-designed lifting beam, all helping to boost the efficiency of the process and minimise wasted time and resource. Importantly, 100% of the steel used is recyclable and each unit is designed for manufacture, assembly and disassembly, so it can be rebuilt and reused time after time.
On a smaller scale, the Wee House Company is another interesting example, creating one-off modular homes that have kitchens, bathrooms, plumbing and electrics all fitted before leaving the factory. As a result, the team needs as little as three weeks on site to complete the build. Modern methods of construction is one of the four core programmes we are focused on at Built Environment – Smarter Transformation as we help drive the sector towards zero carbon, and we recognise that its scope goes far beyond timber. Ahead of COP26 last year, for example, we supported the Beacon of Hope project which saw a 20 metre-tall sculpture created entirely offsite from cement-free concrete and recycled crushed glass – it is now located at Glasgow's Clyde Gateway.
There is more than one route to a zero carbon built environment, as illustrated by the range of positive examples coming out of the offsite sector. Scotland has the skills and expertise to further develop our range of sustainable materials in the months and years ahead – it is time to embrace that opportunity.