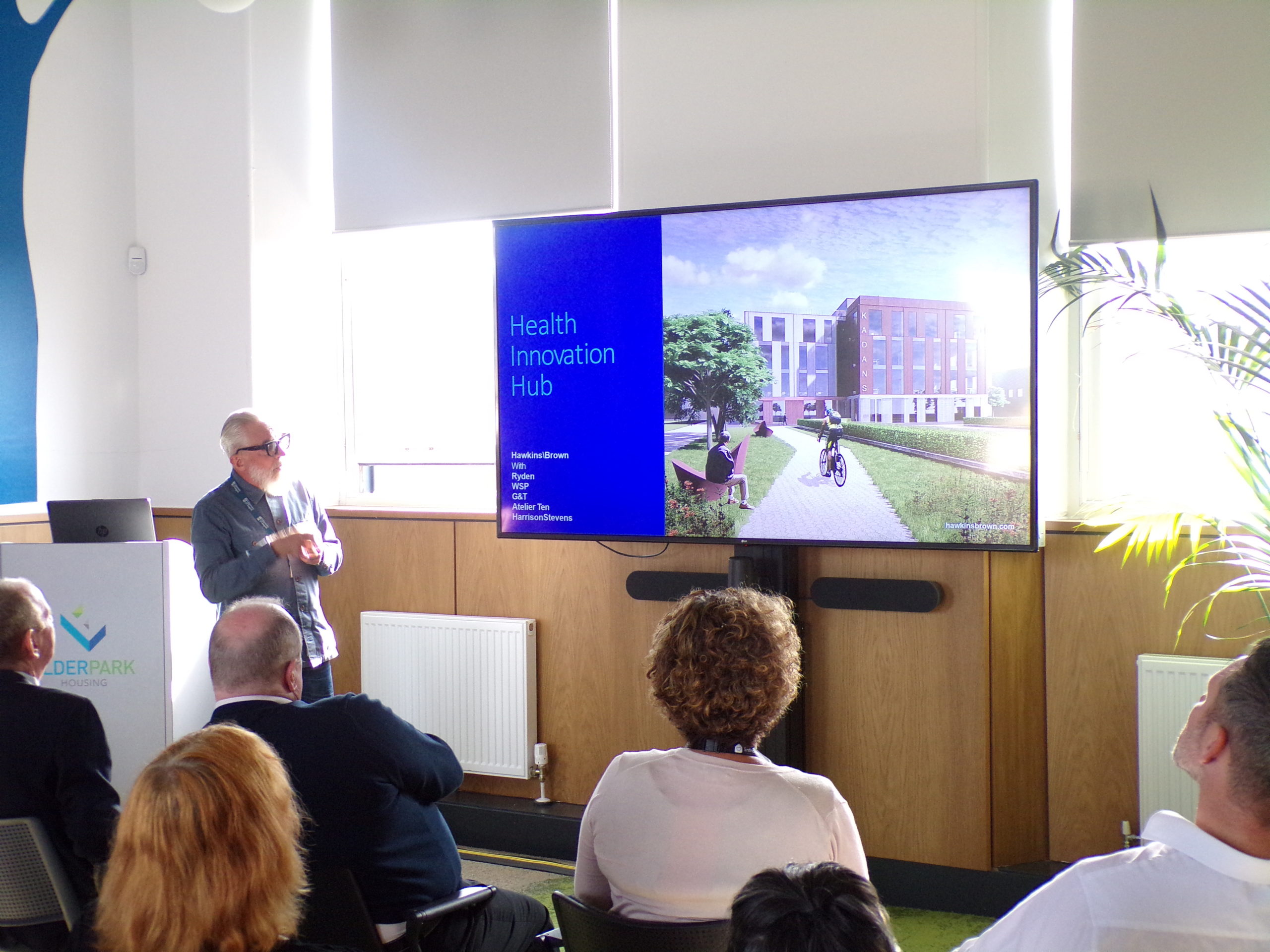 THE University of Glasgow has been praised for plans to bring a multi-million pound health innovation hub to the Govan area of the city.
Community groups – including local housing associations Linthouse, Govan and Elderpark – reacted with 'delight' as they were told of the university's plans earlier this week.
The four-storey, 6,000 square metre hub would be built at the Glasgow Riverside Innovation District, which would see it situated close to the Queen Elizabeth University Hospital on derelict land.
The housing associations said that there would be a 'firm focus, where possible' on employing local labour in the facility's construction and delivery.
Once operational, it would act as a precision medicine living lab, which would target 'translating cutting-edge science and innovation into a real world medical setting'. Precision medicine focuses on the genetics, environment, and lifestyle of a person in order to select treatment that could work best for them.
The housing associations said the university places 'strong emphasis' on keeping the community informed of its plans with a variety of Govan community groups attending the information event held at the offices of Elderpark Housing.
Among those attending, in addition to the housing associations, were community council representatives; regeneration group, Central Govan Action Plan; and Govan Workspace; as well as Glasgow City councillor, Stephen Dornan.
A spokesperson for the three housing associations said, "We applaud the willingness of the University of Glasgow to engage with Govan organisations whose local knowledge is invaluable when it comes to bringing innovation and regeneration to our community.
"The economic and physical regeneration of the Govan area is vitally important to the people we serve as housing associations. This Hub undoubtedly has transformational benefits for the local community."