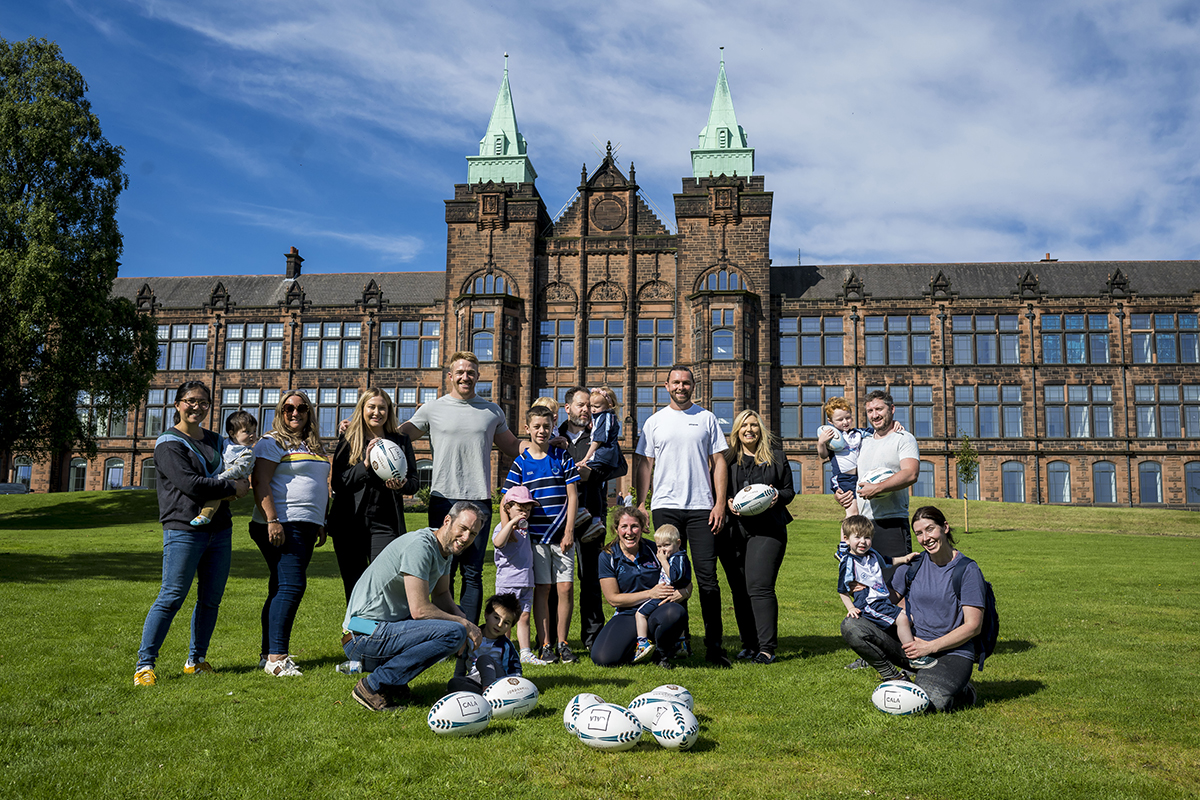 CALA Homes (West) revealed it made the most of its parkland surroundings recently when two members of the Glasgow Warriors' rugby team visited the housebuilder's 'flagship' Jordanhill Park development.
Ryan Wilson and Kyle Steyn shared some hints and tips with a group of Rugby Tots, who regularly meet at nearby Victoria Park.
The first 50 attendees to the development on the day received a signed rugby ball.
Ryan Wilson said, "It was great to get out and see the new Cala development at Jordanhill Park which is certainly taking shape – the parkland is certainly the hub of the development and a huge appeal for those who love outdoor sports like use. It was fantastic to utilise this space and show the Rugby Tots, visitors and locals some tips and tricks to improve their rugby skills and share our passion for the sport."
Lianna Canavan, sales and marketing director of Cala Homes (West), added, "We are so pleased to have been able to welcome the Glasgow Warriors and the Rugby Tots to our Jordanhill Park development last weekend. Jordanhill Park has been hugely popular with families and has a great sense of community, thanks to the communal greenspace so it was great to showcase this at its very best and what better way to do this with the stars of the city's profession rugby team – a huge thank you to them for coming down and joining us."