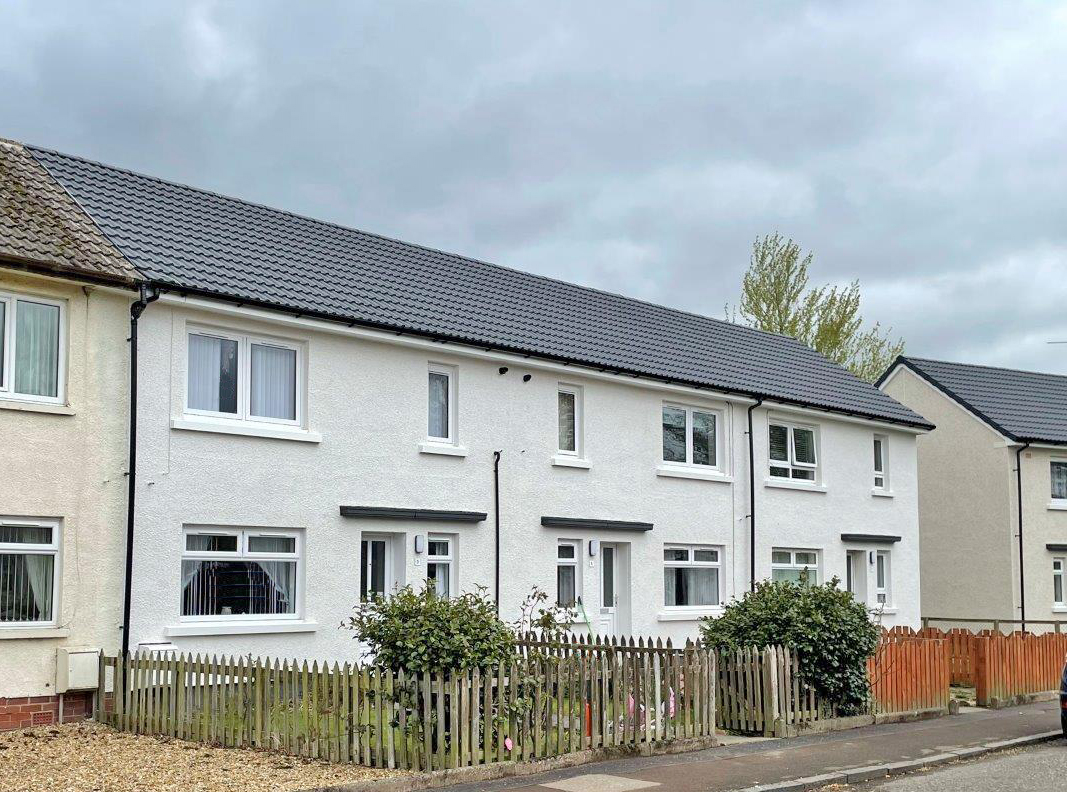 Russell Roof Tiles has announced it has provided 'sustainable and long-lasting' concrete roof tiles to support the re-roofing of a social housing project in East Ayrshire.
The upgrade project has been delivered by A.C. Whyte. It comprises of re-roofing, rendering, and upgrading around 240 houses.
Russell Roof Tiles has provided its Double Roman tiles in Slate Grey and Terracotta.
The Double Roman tile is described as a standard profile roof tile with a small round roll. Russell Roof Tiles said it provides 'excellent' thermal insulation from heat, especially in the summer months and works against snow, ice accumulation and helps retain heat during colder weather.
Alan Young, regional sales director at Russell Roof Tiles, said, "This extensive re-roofing project has given many homes across East Ayrshire a much-needed lift. I am delighted to see AC Whyte returning to work with us due to our high-quality products as well as the service delivered, and excellent support provided by the Russell Roof Tiles team.
"It is a delight to hear such positive feedback about the team."
John McIntyre, contracts manager of A.C. Whyte, added, "At A.C. Whyte, we consistently aim to exceed client and resident expectations. We worked closely with East Ayrshire Council and our list of approved, quality-focused suppliers such as Russell Roof Tiles to create a robust and effective plan which successfully delivered the contract and provided a welcomed boost to the community as well as contributing a significant level of investment to the region."