CITY Building, which prides itself on being Scotland's largest employer of apprentices, is opening a new state-of-the-art training college in Glasgow, featuring a raft of energy efficient technologies such as air source heat pumps and solar panels – all installed by the firm's staff, including apprentices.
The building, which is located in the Springburn area of the city alongside the company's manufacturing division, Royal Strathclyde Blindcraft Industries (RSBI), has been tipped to put the business at the forefront of the renewables revolution while also helping to preserve traditional construction skills, which will be vital to carry out retrofitting works on the many historical buildings in Glasgow and the surrounding areas.
Project Scotland was recently given a tour of the site, just weeks before the official opening.
City Building recently became the first ever construction firm – and only the fourth business in Scotland – to achieve the Investor in Young People (IYP) Platinum accreditation.
The firm trains young people in a variety of disciplines including painting, plumbing, electrical and joinery.
The new training facility, boasting large, modern and vibrant spaces throughout, has been designed to accommodate more than 250 apprentices and tradespeople. It features 69 solar PV panels on the roof and has been built with a timber kit crafted by RSBI from sustainable wood.
An air source heating system will power underfloor heating and produce hot water without carbon emissions. Power generated by the solar panels will help reduce electricity usage, with any surplus energy set to be exported initially to RSBI with further excess going back to the grid.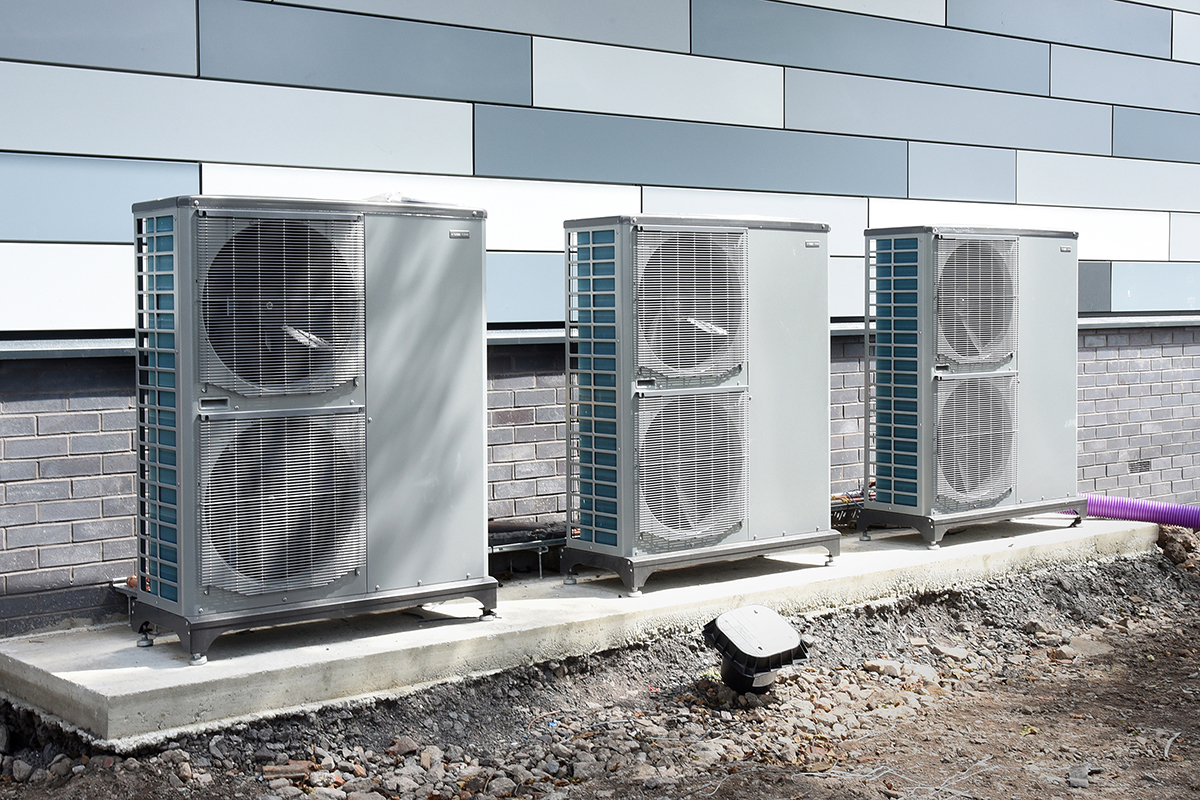 Craig Stevenson, divisional director of operations at City Building, said the investment in the new training base will help to future-proof its workforce.
"As well as bringing in the new technologies which we were very keen to do, like the air source heat pumps, ground source heat pumps, and solar PV, we wanted to make sure that when we bring in the new apprentices, they get an insight into how the whole organisation works," he explained. "We felt it was an ideal situation and ideal location to bring them into RSBI.
"Now what we're going to have is a whole complex; we'll have our windows factory that produces windows, our training college, and our RSBI manufacturing facility.
"We've got a lot of shortages in training at the moment in areas such as stonemasonry, brickwork – the wet trades. As much as we're going to bring in the new, modern renewables, we also realise that there's going to be a need at some point to get that skill base back because we're finding a lot of requests from our clients are for that type of work.
"We're looking two-fold. We want to be at the front pioneering with renewables, but we also want to recognise that, especially in Glasgow and the surrounding areas, we've got a lot of historic buildings which now require upgrades involving traditional work."
Craig explained the 'catalyst' behind the decision to invest in the new centre was to bring all aspects of the organisation together. City Building's current training facility is a rented building in Queenslie, which will be handed back at the end of September and is now not fit for purpose for modern methods of training.
Having the training facility next to the RSBI site will also help to familiarise new recruits with the entire City Building organisation and its ethos. More than half of RSBI's 250 employees have a disability, with diversity and inclusivity high on the agenda.
"It's going to increase our apprenticeships training programme," Craig added. "It will give apprentices a far wider skill base and enable us as a company to pioneer in renewable energy. It's going to put us in a good place. There is a lot to learn. We need to make sure we're at the front end of what is happening, and we believe this facility will enable us to go in the right direction."
City Building employees have been constructing the building themselves, with support from the group's apprentices, providing a unique first-hand learning experience for the very people who will be training in it.
"We've currently got 60-70 of our own operatives on the build and support from 25 apprentices on-site," Craig added. "It was our intention that they would travel the journey of building the college that they will be part of and attending. They will have pride in saying they were part of the build."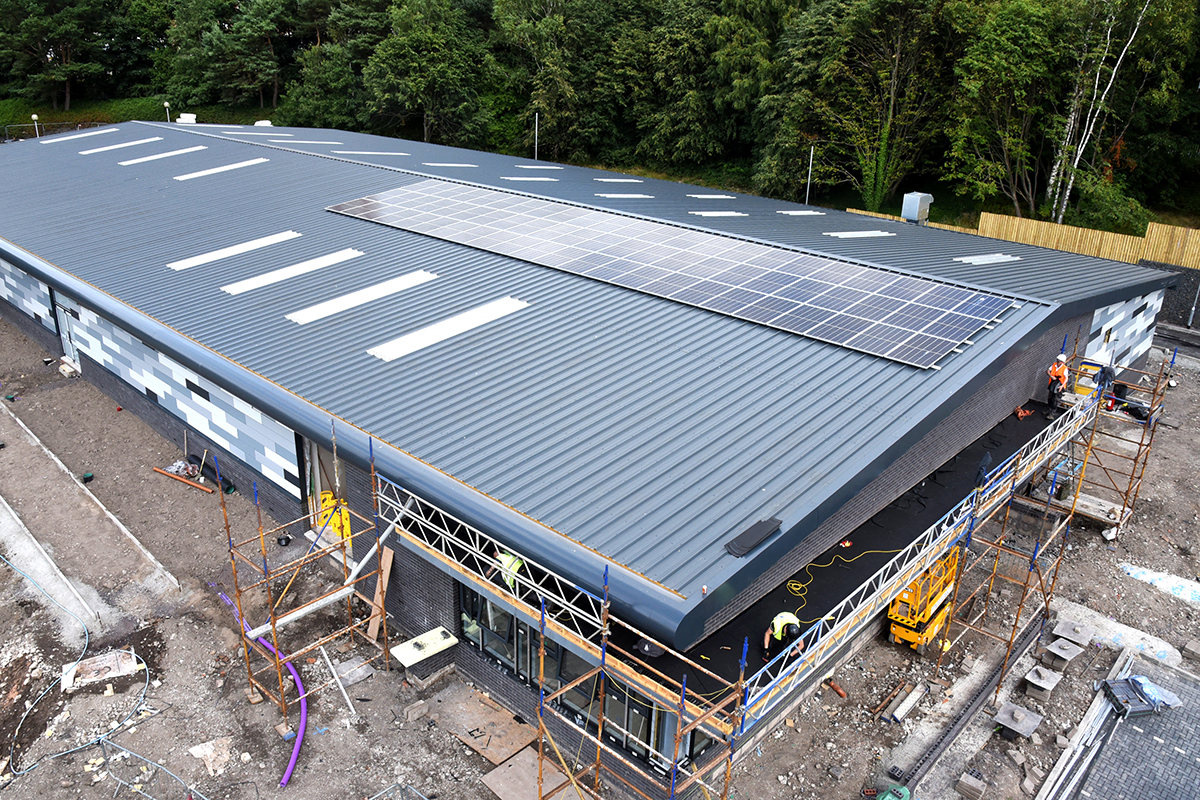 Feedback from board members and clients so far has been described as very positive, with those receiving tours commenting on the modern feel of the site and the connection between RSBI and the training facility.
With sector-wide skills gaps a growing concern, Craig reckons that modern facilities like this can only help to attract the next generation of construction workers and alleviate some of the existing pressures.  "There's been a lot of challenges over the last three years, between Covid, Brexit and the increase in prices," he explained.
"The construction industry has been no different. There's been material price increases and supply chain issues and (issues around) supply of labour. We've found a lot of gaps in the industry and that's where we're going to target.
"9% of our apprentices are female. That's above the industry average, which is 2%. 38% of our apprentices come from the most deprived areas of Scotland and we've got 11% with a disability. 4% come from ethnic minority groups. All these stats are very important to us. We recruit an average of 60 apprentices per year and currently we've got 260 going through the different processes."
Craig added that from a workforce of around 2,000 employees, the majority have come via the apprentice route, including executive director Alan Burns and several other members of the senior team.
City Building has seen a decrease in applications to its apprentice programme in recent years – indicative of the wider labour shortage issues engulfing the whole construction sector – but he hopes the new facility will help to give the company the edge when it comes to attracting talent and provide a positive and engaging showcase for the sector.
One young City Building worker who has been involved in the project is Cameron McCreath, who is in his final year of training to be an electrician. He said, "Since the start we've been on (this project), doing all the containment work when it was bare, putting all the trunking and tubing in. Now we're getting to the part where most of the wiring is being done. It's been brilliant. I've had my own tasks and an apprentice working with me. I've felt I had a lot of responsibility.
"You're always learning, especially on jobs like this where there's something different every day."
Barry Thomson, who's coming to the end of his first year of a joinery apprentice, agrees. "I haven't been on the site for long. (At first) I was working with another two apprentices, doing patches and sheeting walls. It was a wee bit of experience, then I got put with a tradesman, watching what he's doing and cutting sheets for him," he said.
Meanwhile, City Building has reaffirmed its commitment to helping the construction industry reduce carbon emissions by upskilling its workforce on renewable and sustainable building technologies.
The firm has been supported by the Zero-Energy teaching block at South Lanarkshire College to upskill its mechanical and electronics team on emerging sustainable technologies. Within the course, tradespeople have been trained on air source heat pump technology, which will be used to heat the firm's new training college. Following the upskilling course, tradespeople will become registered installers of NIBE systems, allowing them to implement sustainable technologies in future City Building sites.
The company revealed it hopes to further develop its position as a 'pioneer' of green construction by incorporating sustainability into the curriculum for all incoming apprentices.