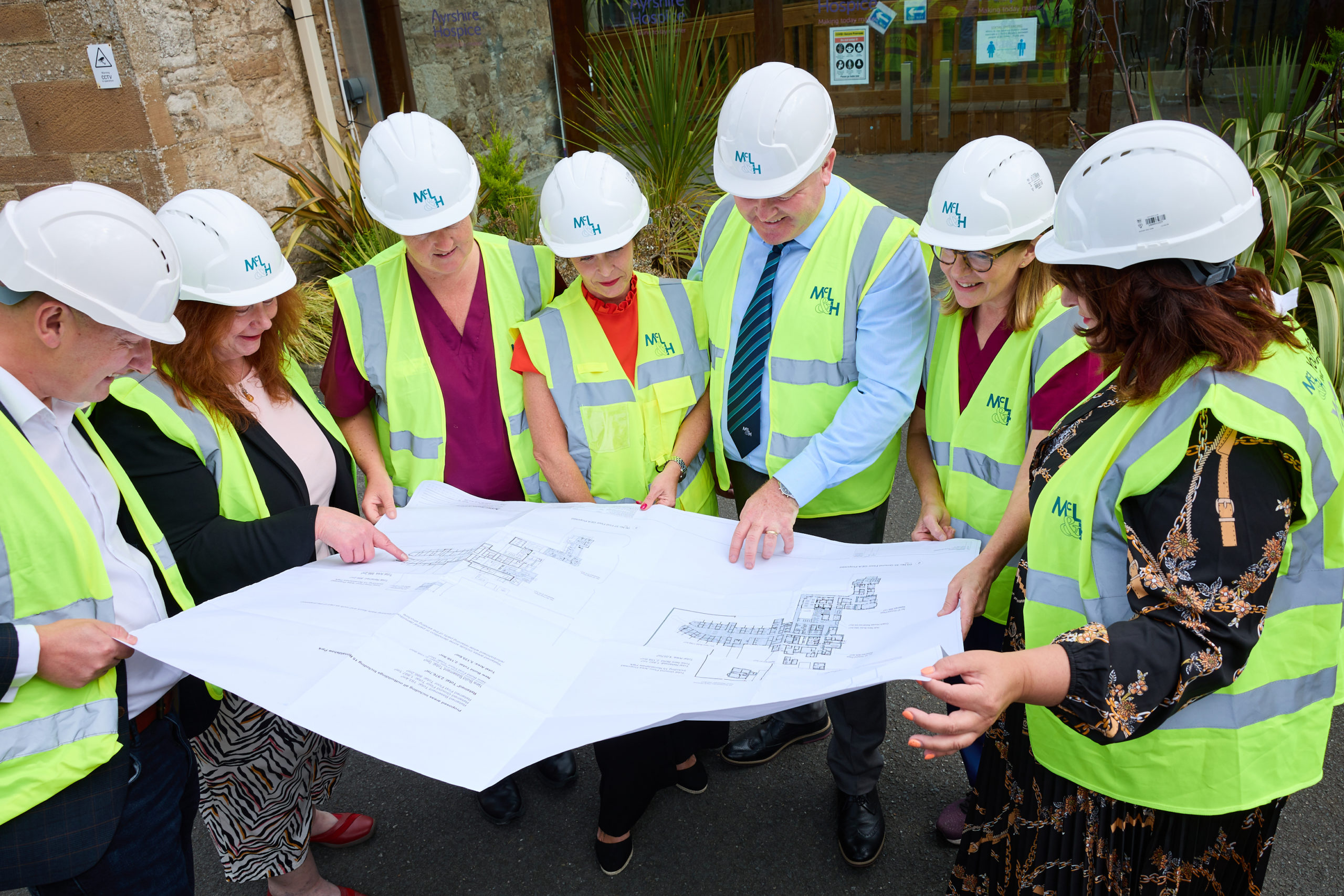 MCLAUGHLIN & Harvey has been announced as the principal supply chain partner for the redevelopment of the Ayrshire Hospice at Racecourse Road in Ayr.
The multi-million pound project will see the traditional home of the hospice be redeveloped over the next two years, with a reopening scheduled for summer 2024.
John McClintock, McLaughlin & Harvey operations director of healthcare, said, "We are delighted to have been appointed as main contractor for this meaningful project for Ayrshire Hospice. To be awarded this project is a testament to our reputation and experience in the healthcare sector for delivering high-quality builds.
"This is our first project under Frameworks Scotland 3; a framework managed by Health Facilities Scotland, a service under NHS National Services Scotland. We look forward to collaborating with Ayrshire Hospice and starting work on-site next year."
Julia Connelly, Ayrshire Hospice capital build project manager, added, "This is a flagship project as the Ayrshire Hospice is the first non-NHS organisation to procure a contractor through the 'Frameworks Scotland 3' model. This extremely robust selection process has brought us an experienced Tier 1 principal contractor who will carry out a sympathetic restoration of our listed buildings while delivering the highest standards of construction for the new-build elements."
Tracy Flynn, chief executive of the Ayrshire Hospice, said, "We are delighted to partner with McLaughlin & Harvey and excited about our plans and vision for the Ayrshire Hospice as a centre of excellence for palliative and end of life care. This becoming a reality through the redevelopment is very important for our teams and our community.
"I would also like to take this opportunity to reiterate how grateful the Hospice is for the community's response towards our ongoing capital fundraising campaign. It is a privilege to have support from the people of Ayrshire & Arran as we undertake this milestone project for the Ayrshire Hospice."