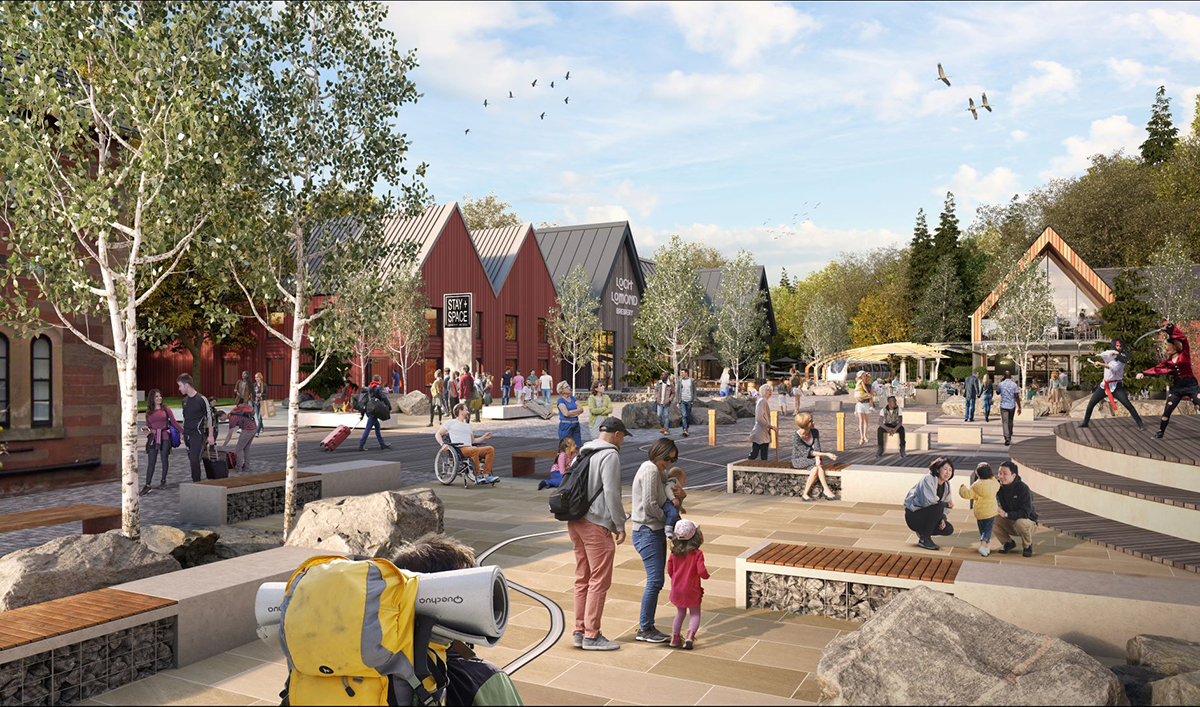 LOMOND Banks, the team behind a proposed £40 million tourism destination in Balloch, has revealed it has received further support from the Helensburgh and District Access Trust (HADAT).
The move follows the developer's commitment to highlight the importance of both the John Muir Way and the Three Lochs Way, which run through the proposed site.
Jim Paterson, development director for Lomond Banks, who had previously given assurances that all areas of West Riverside, Drumkinnon Bay and woodland, and the estate surrounding Woodbank House, would remain 'fully accessible' throughout the long-term future of the development, reaffirmed this commitment and has given further assurances that he would celebrate the importance the area had within these walkways.
The Lomond Banks' team has agreed that should planning be granted, the walkway areas going through the development would be maintained and 'enhanced' signage and waymarking detailing its involvement in the routes would also be incorporated.
Both The Three lochs Way and The John Muir Way are listed by NatureScot as 'Great Trails' offering a high quality experience for walkers and mountain bikers. The John Muir Trail links Helensburgh in the west with Dunbar in the east. The Three Lochs Way is a 34-mile walking and mountain biking route linking towns and villages along the southwestern fringe of Scotland's first national park.
Jim Paterson, development director for Lomond Banks, said, "We are delighted to welcome the support of the Helensburgh and District Access Trust. Our commitment is that Lomond Banks will be open and accessible to all 24/7, for all to enjoy.
"To be absolutely clear, no time limit has been placed on this commitment – it's a long-term ambition. We are steadfast in our vision to integrate with the Balloch and wider Dunbartonshire community and we hope by reaffirming our commitment regarding access, and our pledges in relation to supporting and celebrating these Great Trails, that we are evidencing this."
John Urquhart, convener of Helensburgh and District Access Trust, who have now submitted their note of support for Lomond Banks to the Loch Lomond and Trossachs National Park, added, "As the voluntary body which promotes and maintains the popular Three Lochs Way 'Great Trail' walking route, Helensburgh and District Access Trust (HADAT) is pleased to support this application. It is clear to us there is strong synergy between the Lomond Banks developer and HADAT as we are both involved in providing good quality access to the countryside."
Plans are currently under review by the National Park Authority.