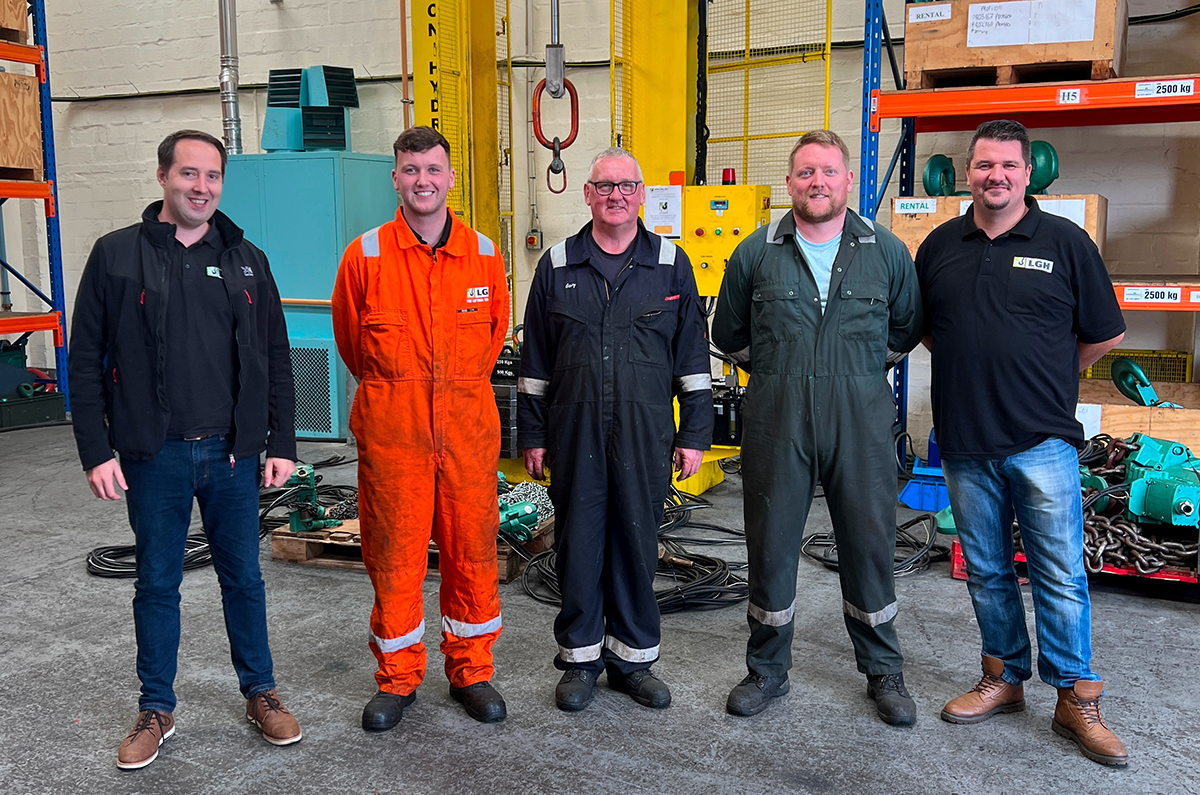 LIFTING hire specialist LGH has announced plans to expand its operations in Scotland after securing an agreement with sister company, Rotrex, to use its base in Motherwell as a distribution centre.
The company said the move follows a 'sharp spike' in demand for lifting equipment across Scotland's central belt – especially around the Glasgow and Edinburgh areas – as well as the border regions of northern England.
The new Motherwell site will be LGH's fourth UK warehouse alongside Aberdeen, Atherton, and Rainham. It will stock LGH's range of construction-related equipment including hoisting, jacking, material handling, pulling, rigging, and safety gear to local customers for the first time alongside Rotrex's winch fleet.
LGH revealed it will now be able to provide faster deliveries of its products whilst local customers can benefit from a closer proximity depot for equipment collection.
The company's existing location in Aberdeen, where it has had a site since 2017, continues to focus on the hiring of offshore equipment for the oil and gas sectors.
Phil Smith, European asset manager, said, "We are delighted to be able to now offer our Scottish-based clients in the central belt a far quicker service and a broader choice of equipment. The new Motherwell warehouse comes as several projects are in the pipeline following bids for the second round of the Government's Levelling Up Fund.
"The shared warehouse strengthens the group's capacity and expertise as complementary businesses. It is an exciting step as we continue to expand our network across the UK."