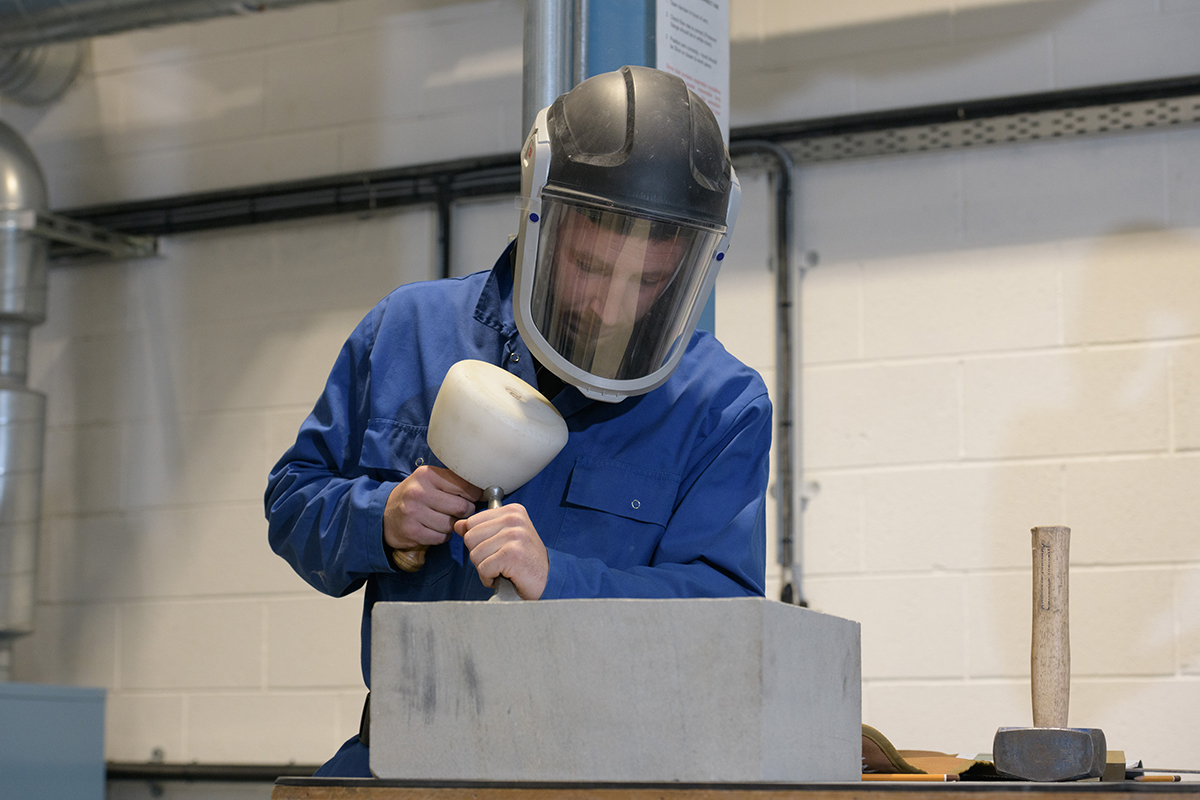 HISTORIC Environment Scotland (HES) has announced it is increasing delivery of traditional skills training to support a green recovery.
HES and Forth Valley College are welcoming the new cohort of apprentice stonemasons to the Stirling and Elgin training centres, equal to their highest ever intake.
The organisation has recently increased its capacity for traditional skills training with the opening of a new larger facility in Stirling, building on the delivery of Modern Apprenticeships in Stonemasonry for over 10 years in the city, and for over 20 years in Elgin. HES operates both training centres in partnership with Forth Valley College.
The training is designed to help the construction sector address the current skills shortage in maintenance and repair, supporting green jobs and skills, and ensuring Scotland's historic buildings can thrive as part of a sustainable future.
Of the approximately 2.6 million dwellings in Scotland that make up the nation's housing stock, around 20% are traditional buildings. HES said developing the specialist skills to maintain these historic assets will be crucial to achieving net zero targets, in order to make best use of their existing embodied carbon and minimise the environmental cost of new construction.
Figures from the Fraser of Allander Institute also demonstrate the wider value of investment in traditional skills training, with every £1 million directly spent on the repair, maintenance and improvement of buildings supporting 21 full-time equivalent jobs across Scotland – 40% higher than for new builds.
Colin Tennant, head of technical education and training at HES, said, "We're delighted to see such a high uptake for our stonemasonry training courses, demonstrating the demand there is from the sector for these vital skills. Investing in our traditional skills supports a circular economy that delivers good, green jobs and boosts local supply chains of traditional low-carbon materials, providing a sustainable alternative to building new.
"Our built environment in Scotland is predominantly stone, making it crucial that we ensure we have a continuing supply of trained stonemasons to conserve this heritage. We remain committed to the delivery of this training which will make a real difference to communities across Scotland, and ensuring that the traditional skills, materials and construction methods of the past can support our future."
Dr Ken Thomson OBE, principal of Forth Valley College, added, "We are extremely proud of the relationship we have with Historic Environment Scotland and are very happy to see that this new intake of Stonemasonry Modern Apprentices is equal to the highest ever. We as a college are delighted to work with the organisation that champions vital traditional skills training in Scotland and protects and maintains our historic buildings.
"The fact that HES is also doing this in a sustainable way to meet net zero targets, similar to our own aims, is another reason why we are delighted to have them as one of our main business partners and we look forward to our relationship going from strength to strength in the years to come.